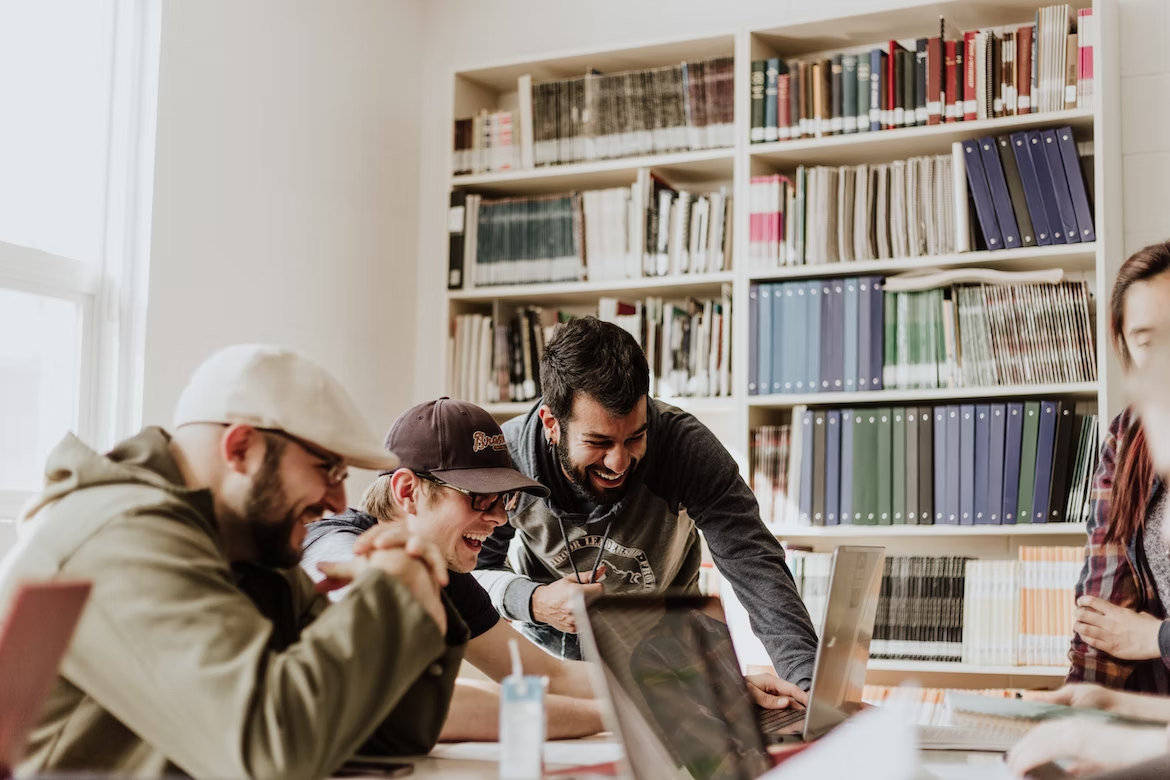 How to Survive Your Final Year of University
If you've made it to your final year of university, it may seem a long way off until graduation, but time will fly by. It's important to make the most of your time to achieve success both in your studies and the next steps – such as finding a graduate job.
It's the last stretch. Now it's time to get prepared for the final few months and make every moment count.
Here are some key tips for making the most of your final year at university:
Create a university study schedule
It's no secret that you're going to have a lot on your plate during your final year. From juggling exam revision to essay writing and of course, the all-important dissertation.
Writing a to-do list for each day of the week and checking off every little thing you have done will not only give you a boost as you see your pile of work decreasing, but will ensure that you don't fall behind.
Visit the university careers centre
Now is the time you need to start thinking seriously about what your future holds after graduation.
A visit to your university careers centre would be a wise move when you have some free time away from your studies.
They will help improve your CV, give advice on enhancing your job applications, offer references, and even provide job opportunities in your chosen sector.
Start your dissertation as soon as possible
The dreaded dissertation. You've heard about it from your older friends and relatives and now the time has come to write one yourself.
At the offset, you may be wondering how on earth you're going to write a 12,000-word essay on a single topic. So, you put it to the bottom of your priority list – right?
Leaving it until the last minute isn't going to benefit you. In fact, it's only going to make you more stressed and not allow you to reach your potential.
Start thinking about potential topics from day one and get research underway.
Only then will you have an idea about whether there is enough information out there to create a well-rounded project. Additionally, schedule regular meetings with your tutor to have in-depth discussions about your ideas.
Get on the graduate job hunt
The earlier you start the graduate job search, the better. Many students choose to apply for jobs once their studies have finished, as opposed to during their final year.
Don't do it. You'll be up against a significant amount of competition if you wait around.
Get ahead of the crowd and start applying for graduate jobs and internships now. Register with a graduate recruitment agency such as Inspiring Interns to get started.
One top tip is to always be open-minded during the job search, or you may turn down amazing opportunities that you had never considered.
Maintain a work/life balance
While studying and hitting deadlines is crucial in your final year, it's important to remember to put your health and well-being above all else. Schedule time to see friends, enjoy your hobbies, or simply watch a film to clear your mind from workload worries.
Solely concentrating on your work may even affect the quality of information you absorb during revision or essay writing. It can be difficult to know many hours per day you should spend studying alongside downtime, so it may be a case of trial and error to determine what works best for you.
Get enough sleep
While you may have spent the majority of weekday evenings partying during 1st and 2nd year, your final year is all about getting quality sleep to remain productive during intensive study periods.
According to Sleep Foundation, adults should get between 7-9 hours of sleep per night for the sake of their development, energy levels, and health.
It's natural to have sleepless nights worrying over your upcoming assignment or even pulling all-nighters to get your essays finished at the last minute, but don't make it a habit.
Discover more from Inspiring Interns, which specialises in sourcing candidates for internships and graduate jobs.