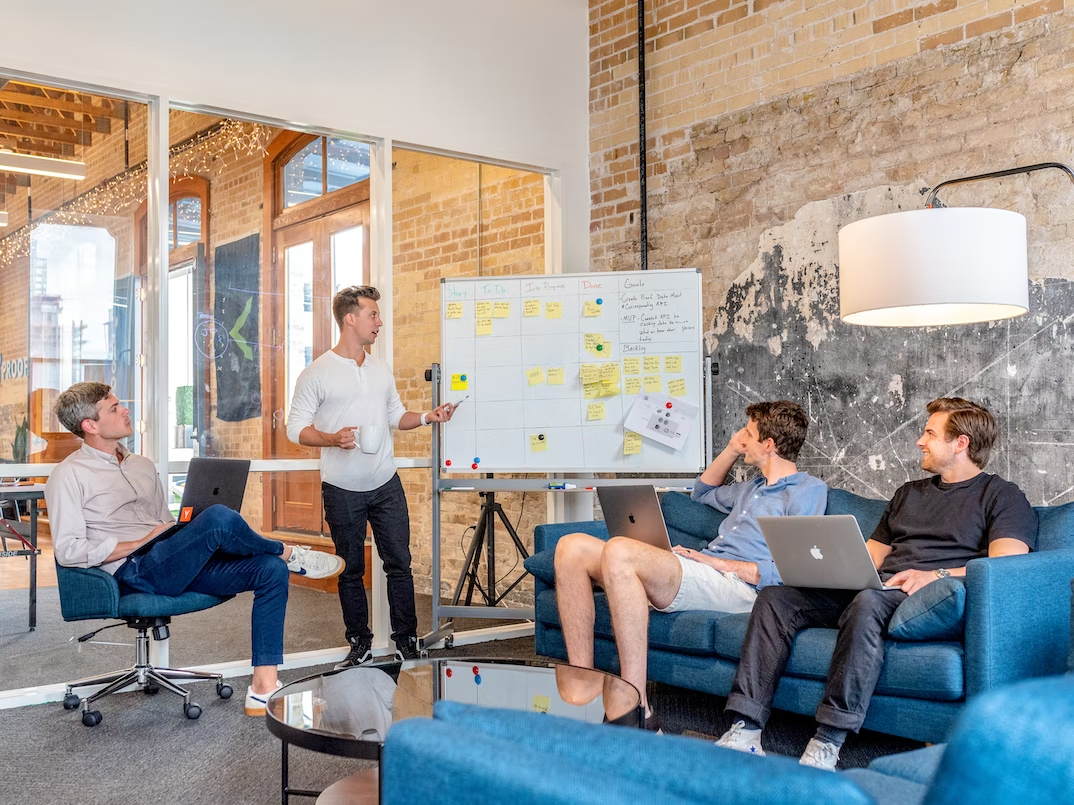 How to Succeed in Your Graduate Job
Naturally, you want to make a great impression in your graduate job – especially if it is your first 'real' job after graduation.
Leaving education and entering the world of work can be a daunting prospect. You may be worried about how to make the most of the experience – and most importantly, how to succeed.
Here are some top tips for how to succeed in your graduate job:
Approach your graduate job with a positive attitude
On your first day, it's natural to feel overwhelmed by the tasks you have been assigned. However, try and approach your new job with a positive mindset.
Not only does this show enthusiasm, but also, that you're a reliable and easy-going employee that is willing to take on any challenges thrown your way.
Everyone wants to work with someone who's upbeat, a team player, and ready to get stuck in. If you have these qualities, you're sure to become an appreciated member of your team.
Adopt a learning mindset
You're not going to know everything on the very first day – and luckily, your employer won't expect you to.
You've just left university with plenty of theoretical knowledge, but perhaps with no practical experience under your belt. Now, it's time to get into a learning mindset and soak up all of the information you're taught in the first few weeks.
Take the time to learn more about the company processes and projects you have been assigned and you'll start to feel more comfortable with your daily responsibilities.
Network (although you already have a graduate job)
Is there any point in networking after you have been hired for a graduate job or internship?
Absolutely!
Networking provides plenty of benefits for new graduates in their first job. You'll meet professionals who can provide you with expert advice to help you progress in your career, as well as keeping you up to date with the latest trends in your field.
If you make a great impression, you may even find mentors willing to help you on your career journey. If you ever find yourself in a position where you're unemployed, they may even inform you of new jobs in London being offered by colleagues and friends in their sector.
Build good communication with your boss
If you have never previously been employed, you may not know how to best communicate with your boss. Although they will be in charge of you and monitor your progress, there's no need to worry. You're both just human after all.
Every boss will have a different way of communicating, so it's best to find out the most appropriate contact method from day one. This could be via email, phone calls, or regular office meetings.
With the hecticness of the working day, your boss may not always recognise your successes – so let them know. You deserve reward where it's due!
Stay out of office politics
Office politics unfortunately exists in most companies and it can be difficult to avoid. It is the act of employees using their power to boost their professional status. This can cause rifts amongst the workforce and a negative atmosphere, so it's best to stay out of the drama and focus on your own tasks.
In doing so, you'll build better relationships with your colleagues and stay on the right side of your boss.
If you're still looking for a graduate job or internship, check out Inspiring Interns' London grad jobs today!