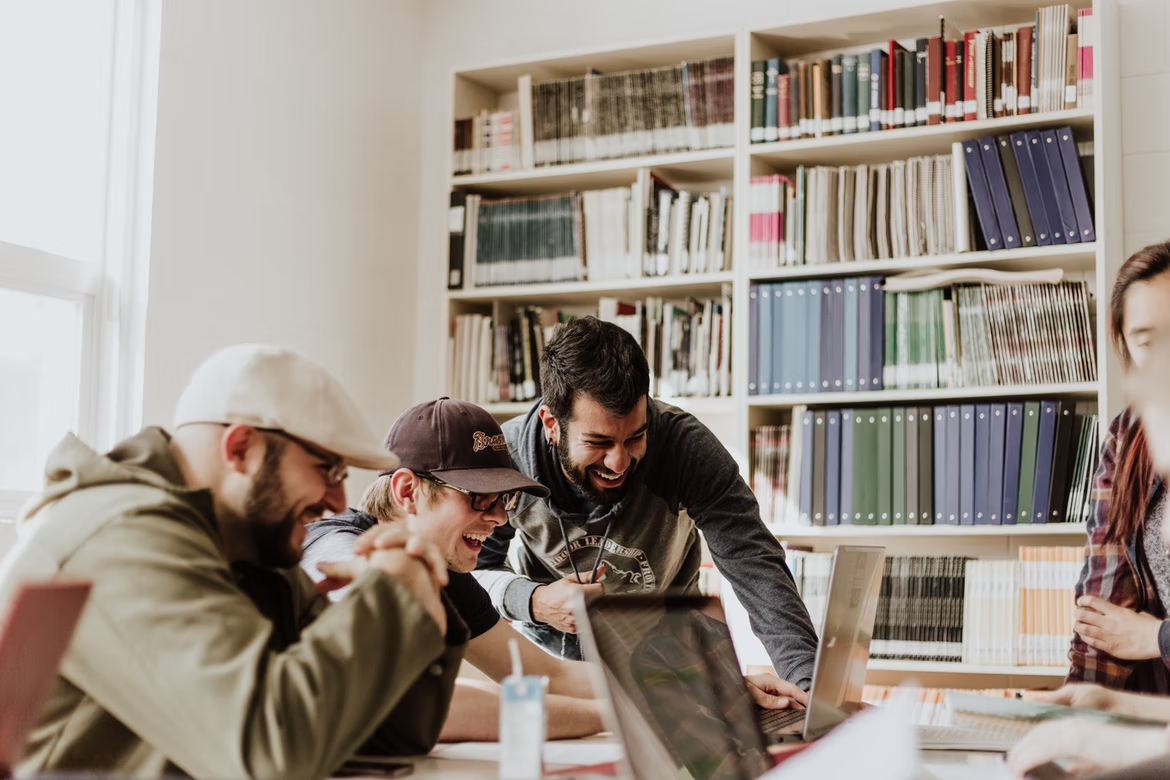 The Graduate Job: What Gen Z is Looking for in Employers
Gen Z is making their mark in the world of employment – they want it all and they're willing to walk away from a graduate job if they're not satisfied.
It was discovered that 40% were prepared to quit their graduate job within the first 2 years if they weren't contented with employer efforts. In turn, employers have had to up their game to secure and retain the very best talent.
Gen Z includes anyone born in the year 1997 up to 2010, with reports finding that a positive working environment is of high priority for new grads hoping to get on the career ladder.
Having seen older family members and friends face burnout, unreasonable working hours, financial difficulty, and unkind bosses, today's generation wants so much more than that, meaning employers cannot ignore Gen Z's demands if they wish to fill their graduate job roles.
For millennials, employee benefits were simply preferences, but have become real expectations for Gen Z – so much so, that they're ready to walk out of their dream graduate job or internship if their needs aren't met.
So, what exactly are Gen Z looking for during the graduate job hunt?
Flexible working
In light of the COVID pandemic, Gen Z has become used to the idea of flexible working. This working style includes anything from hybrid opportunities (home/office work) to choosing their own hours to fit around personal responsibilities.
Thanks to the freedom of this new style of working, younger workers aren't prepared to go back to their old ways just yet – or perhaps, ever.
Many Gen Z grads believe that flexible working has provided a greater work/life balance thanks to reduced commuting time and the chance to work anywhere they wish.
The good news is that many employers have taken this on board since the pandemic, by continuing to give employees the choice to work in-office or hybrid to suit their own needs. You can search for hybrid jobs and remote jobs here.
Career growth – from graduate job to manager 
Unlike widespread belief, Gen Z isn't about to slack when it comes to earning their wage.
In fact, studies show that this generation is keen to really graft in order to climb the career ladder.
With this in mind, employers should make the time to have an in-depth chat with their employees to learn about their goals and aspirations within the company and how they can help them achieve.
A diverse culture
Some companies may not see the importance of diversity and inclusion in the workplace, but it is a factor that is becoming progressively more crucial in the eyes of Gen Z.
The World Economic Forum discovered that 72% believed that racial equality is one of the most significant issues in our world today.
As such, employers should make an effort to make their workplace a diverse and interesting place to be, by hiring all genders, races, ethnicities, religions, ages, sexual orientations, as well as those with disabilities.
Higher salaries
One of the main reasons why Gen Z employees are quitting their jobs is because employers may refuse to increase salaries, despite hitting targets and achieving milestones.
With the rising cost of living, this will no longer do. Employers will need to consider boosting salaries to keep hold of their younger workforce who are now demanding higher wages.
Currently, a minimum of a 10% salary rise is required to encourage employees to stay put in their jobs, especially with many looking to purchase homes and start families in the next few years.
Hire grads and find graduate jobs today!
Whether you're an employer looking to hire talented grads or a new graduate on the hunt for your dream internship or job – you've come to the right place. We'll help you discover top talent or find your perfect grad role. Contact us now for more information.