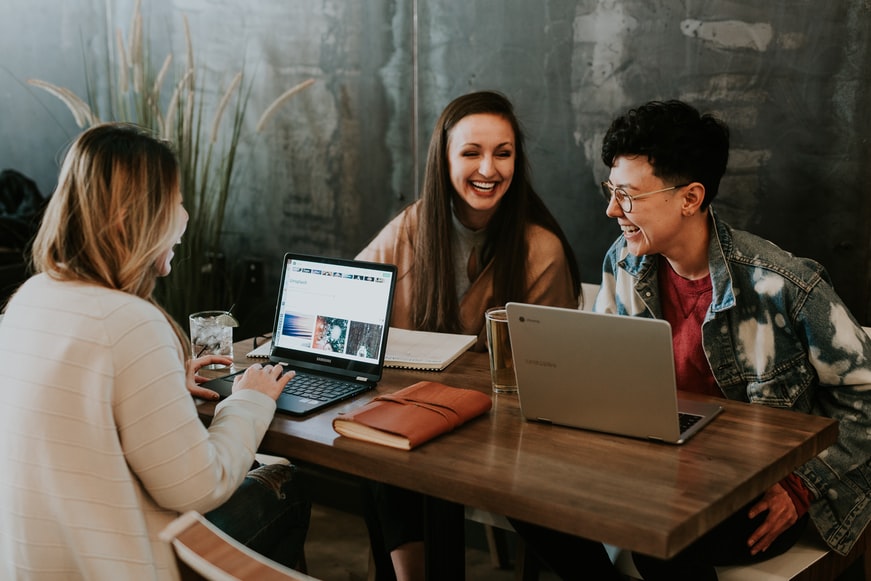 How to Make the Most of Your Internship
Congratulations! You have secured your first internship.
This paid placement will make the perfect opportunity to try out a career that you are interested in and potentially open a door to become employed with the company.
While you may not have the relevant experience under your belt initially, there are many other ways you can leave an impression and make the most out of the opportunity to forward your career. Take a look at some of the tips below:
Be punctual in the early days of your internship
Impressing the company starts with punctuality, therefore, arrive to work early in the morning, complete tasks before deadlines and always take your seat at weekly meetings before the start time. In doing so, you're showing willingness and enthusiasm, which are appealing traits within any intern.
As an intern, you hang in the balance of being a visitor at your company and a short-term employee, so staying on the good side of your employer and colleagues will stand you in better stead for securing a full-time job when your placement comes to an end.
Ask questions to improve your internship experience
Securing a role as an intern within an established company means you'll be surrounded by experienced professionals who can offer advice and answer any questions you may have, so utilise the chance to do so.
It's unlikely you'll be too well informed about the sector you're working in, so don't be afraid to pick their brains and for help when you need it.
After all, this placement is a learning curve that could help shape your future if you do everything in your power to make the best of your position.
Establishing relationships with other members of staff will also serve you well for broadening your horizons and personal development.
This network of contacts could steer you in the right direction on how and where to find your next job or even giving you the contact details of other high-profile professionals in the field.
Show your fun side
Making a professional impression is critical when working for a company but showing the personal side to your character is also valuable.
The employer is keen to hire someone likeable and can let their professional guard down from time-to-time, to fit in with existing employees, so take all of the fun thrown your way during your internship and even if your placement is only temporary, you'll still be left with great memories.
Stay busy
As an intern, you need to prove that you are an asset to the company, rather than a liability. You are likely to be set daily tasks by your employer, however, there may be days that are slower than others.
During lulls, ask your employees if they need assistance or create new ideas that tie into your job role. Constantly staying on the go proves that you are hard-working and persistent, which gives you a better chance of being offered a full-time role, or on the other hand; given a great reference when your placement ends.
If you have an internship in the pipeline, we hope the above tips come in useful for improving your future prospects. If you're still on the lookout for the dream job, check out our job board today.