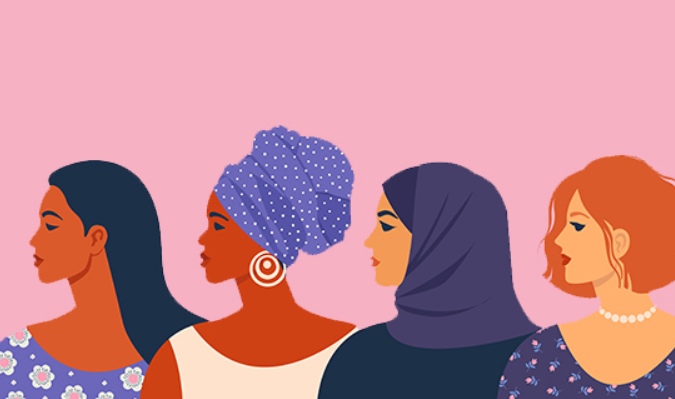 Our "Must-Reads" for International Women's Day
It's International Women's Day and it's time to celebrate some strong, talented, female writers that have graced the world of literature. Most importantly, they've shown women of all backgrounds and identities that it is crucial- to raise their voices.
So, take a break from work or studying and delve into the writing of some of the most influential and inspiring female writers in the literary world:
The Handmaid's Tale by Margaret Atwood
Margaret Atwood's dystopian novel The Handmaid's Tale is narrated by Offred who lives in a totalitarian future where women are stripped of their rights and identities. Offred's life is dictated by Gilead and their misogynistic ideals, with the separation from her family just the starting point. The Handmaid's Tale is a political, revolutionary and bold novel about repressed female identity; a must read for IWD.
I am Malala by Malala Yousafzi
Malala Yousafzi narrates her difficult yet inspiring life story as a Pashtun girl growing up in Pakistan's Swat Valley. She sheds light on the injustice she faced as a young girl simply wanting to be educated; a right that everyone should be entitled to regardless of sex and gender.
I Know Why The Caged Bird Sings by Maya Angelou
Maya Angelou's autobiographical I Know Why The Caged Bird Sings is an exploration of racism and trauma from the point of view of a young Black girl. Angelou celebrates Black motherhood, the power of literature, and the importance of family as she searches for her own identity in the Southern United States.
We Should All Be Feminists by Chimamanda Ngozi Adichie
Chimamanda Ngozi Adichie redefines feminism for the 21st century in this essay, adapted from her TEDx talk back in 2012. She debunks the negative stereotypes that surrounds the term "feminism" and encourages us all to embrace feminism in the 21st century. She writes about her experiences growing up in Nigeria as a young girl to illustrate her point to great effect.
This Bridge Called My Back edited by Cherríe Moraga and Gloria E. Anzaldúa
Prominent feminists of colour are seen together in this anthology, emphasising the need for intersectional feminism and challenging white feminism and its call for solidarity. This Bridge Called My Back showcases the important words of Black and Latina writers including Kate Rushin and Gloria Anzaldúa as they explore the politics of race, gender, class and sexual orientation.
Girls Will Be Girls by Emer O'Toole
Emer O'Toole's witty exploration of gender roles and performativity will have you reminiscing about the days reading Judith Butler for lectures. Essentially, it's a much more accessible "Essays from Judith Butler". She's witty, engaging, and certainly doesn't hold back. It'll make you question how you perform your gender and go about your day in the skin you were born with.
A Room of One's Own by Virginia Woolf
This extended essay has been named one of the most important works of feminist literary criticism. Woolf explores educational, social and financial disadvantages that women have faced throughout time, through the fictional character Mary. She claims that literature and history are male constructs that push women away from this sphere, and that we need more gendered values in society.
Enjoy this selection and happy reading this International Women's Day!
Inspiring Interns is a recruitment agency specialising in sourcing candidates for all internships and graduate jobs in the UK. To hire graduates, gain career advice or browse graduate jobs in the UK, visit our website.