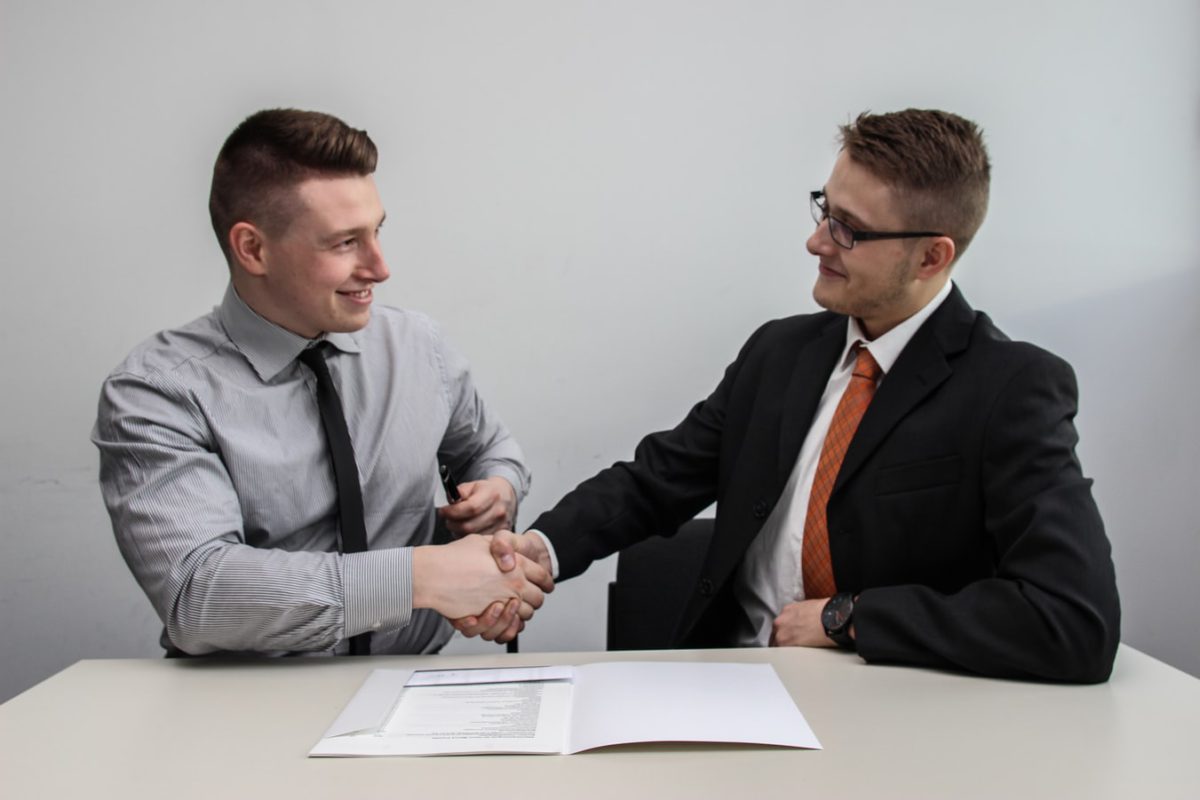 Our candidates give their best interview advice
We spoke to our placed candidates about how they smashed their interviews and got the job. Here are the five most frequently cited tips, below:
1. Do your research
Read the company's website and have a few questions prepared. Remember the job description and the role they're hiring for, and look up your interviewer on LinkedIn  – Ryan Sampson.
It's always a winning move to anyone that interviews you if you talk about a recent project they've done or know some quick facts and figures about the company – Susan Horsup.
Looking up your interviewer on LinkedIn can easily be forgotten but it's definitely worth doing. Here you can see how long they've been at the company and what their work background is. Knowing a bit about them will ease your nerves going in.
Do as much research as you can, you cannot research enough – Amira Baker.
Over-prepare for it and make sure your personality shows through in the interview as a lot of companies look for people who would fit their company culture – Jelene
Researching a company involves looking at their website, blogs, social media presence, the employers LinkedIn and the news section on Google. See our video on preparing for an interview.
2. Treat it like a full-time job
Treat applying to jobs like a full-time job. If you are proactive and seek opportunities to grow your professional portfolio, you will gain experience and contacts that will only increase your chance of finding a job you really want – Nikita Payne
Finding suitable jobs you are interested in and then writing applications and cover letters all takes time. You may have other commitments, but whatever they are, you should set a certain timeslot each day towards looking for a job.
3. Relax
Easier said than done but try not to be too nervous – after all, if you're in the room then they want you as much as you want them! Don't worry if an interview goes badly either – you can always ask them at the end what they think you could improve on, and take that forward with you! – George Astin
Relax and don't panic. This is easier said than done, but if you do your research on the company you should be fine. They also won't expect you to know everything about them but do try your best to remember the basics. If you have the time, also do your research on the people that will interview you if you know this.
This will allow you to get more of an idea of what their role is within the company and allow you to ask them some questions about their lives. It's nice to add a bit of a personal touch to your interview this way and it will also help you to find a common ground to connect on. As for the questions about yourself, no one knows you better than you do! – Eelinn Vanquaethem
Be confident and be yourself. If you have gotten through to the interview stage, then you are most likely fit for the role. The interviewers are now looking to see whether you are the right fit for the team – William Voong
4. Ask questions
Always ask questions that are important to you, and be prepared – Miriam Manneh
Write down the questions you want to be asked and get your answers for those nailed. The think of and write down every question you can think of that you would hate to answer and work on your answers to those even harder. You'll feel much more confident if you know your strengths and if you know where you might be a little bit lacking.
This is not a 'what's your greatest weakness kind of exercise', if you have a gap in your CV because you went travelling for three months and think it looks bad, make it a positive! what did time out from work teach you or what did you gain from it? So many things that you think can be bad can actually be good and serve to differentiate you from other candidates – Harry Lofthouse
5. Tell the truth 
Don't lie! Draw upon actual examples, as this will be easier to elaborate on. Be yourself – it's important to make sure it's a right fit for both sides – Olivia Henderson
If you'd like to discuss your career further, please get in touch on 0207 269 6144. If you have an interview coming up, you can view our interview preparation video.