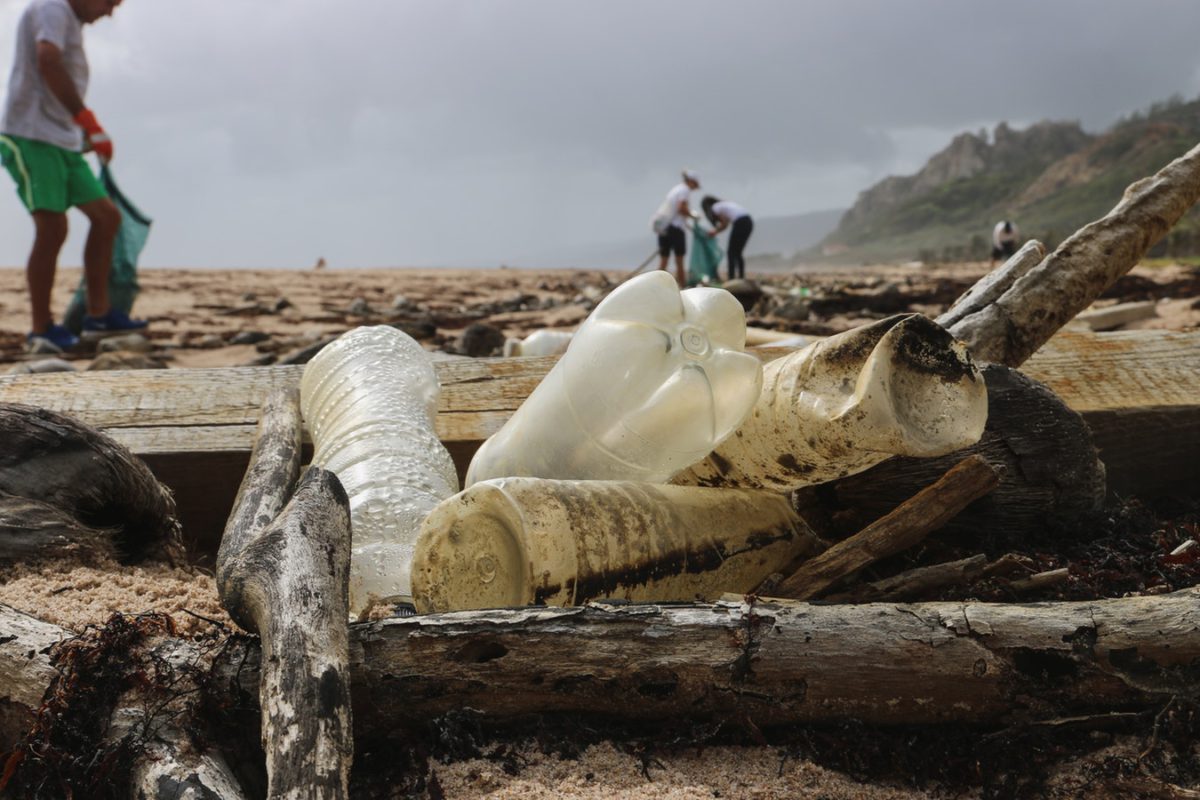 10 ways to help the planet this Earth Day
Earth Day began in 1970 when it made its mark in the United States. 20 years later, this modern environmental movement went global.  Today, more than 1 billion people consciously make an effort to get involved with Earth Day campaigning and activities.
We're becoming more aware of the dangers to our planet: climate change, deforestation, habitat loss, and pollution. They might be big, scary problems, but we can all help by making small changes in our lives. Here are some ways to help the planet – not only this Earth Day, but everyday.
Reduce, reuse, recycle
You can't go wrong with some classic recycling! First off, try to reduce the amount of waste you produce. Then, anything that's still functional can be reused, like saving a jam jar to store leftovers. Recycling means any materials you throw away can be used to make into new products.
Eat less meat
In its new Global Environment Outlook (GEO) report, the UN has spoken widely about the dangers of meat production and consumption. "Reducing overall meat consumption as well as providing alternatives to conventional livestock production […] would substantially reduce the agricultural land-use footprint," states the report. Try Meat Free Mondays and these easy swaps for when you fancy a meat alternative.
Reduce your carbon footprint
Cars are a massive contributor to air pollution – so much so that teachers want to ban them outside schools to improve air quality for children. Instead of driving to university or work, grab your helmet and take your bike for a spin. Or, find an interesting podcast, grab your headphones, and walk there. Public transport is a great option too. And if you really need to use a car, try carpooling or using a hybrid or electric car.
Go plastic free
Plastic is everywhere. But we can make an effort to reduce our plastic usage but making some easy swaps. Shampoo bars are plastic-free and usually packaged in recyclable cardboard; the same goes for bars of soap as a great way to reduce plastic in your bathroom. Opt for a cloth bag rather than a plastic bag; a metal or paper straw for your favourite cocktail; and a reusable water bottle.
Watch your water usage
Pay more attention to how you use water. Turn off the tap while you're brushing your teeth; have shorter showers rather than baths; fix that leaky toilet! Bottled water is a big no-no – drink tap water instead and you'll be helping the planet even more by not buying unnecessary plastic.
Buy more ethically
The produce in farmers markets tends to be locally grown which means fewer CO2 emissions were used in transport. Zero waste shops are becoming more popular nowadays. Bring your own jars and Tupperware and fill up on grains, legumes and spices at a reasonable cost and without all the plastic. You can even shop for clothes and furniture in a more ethical way – check out secondhand and charity shops for some great finds that are kind on your wallet, not wasteful, and help others.
Start a compost heap
Rather than throw away your food and garden waste, create a compost heap with it. Gather it all in a pile or container at the end of your garden and wait for it to decompose. What you're left with is nutrient-rich compost that you can spread around your garden.
Go paperless
Switch to online bank statements to reduce the amount of paper being wasted. It's easy and simple. You'll get an email from your bank to say when your statement is ready to view.
Plant a tree
Planting a tree can help to reduce the effects of climate change by purifying the air of CO2. They absorb pollutant gases such as nitrogen oxides, ozone, ammonia, and sulphur dioxide.
Join a local park, river or beach clean-up
Cleaning up your local environment of all the plastic that gets thrown away is a great way to help the planet, make your local park, river or beach look nicer, and gets your outdoors. The Great British Beach Clean takes place every September in lots of beaches around the UK.
Henna Patel graduated in English and Spanish and now works as a communications coordinator for the School for Social Entrepreneurs. Find her on Twitter, LinkedIn, and on her blog.