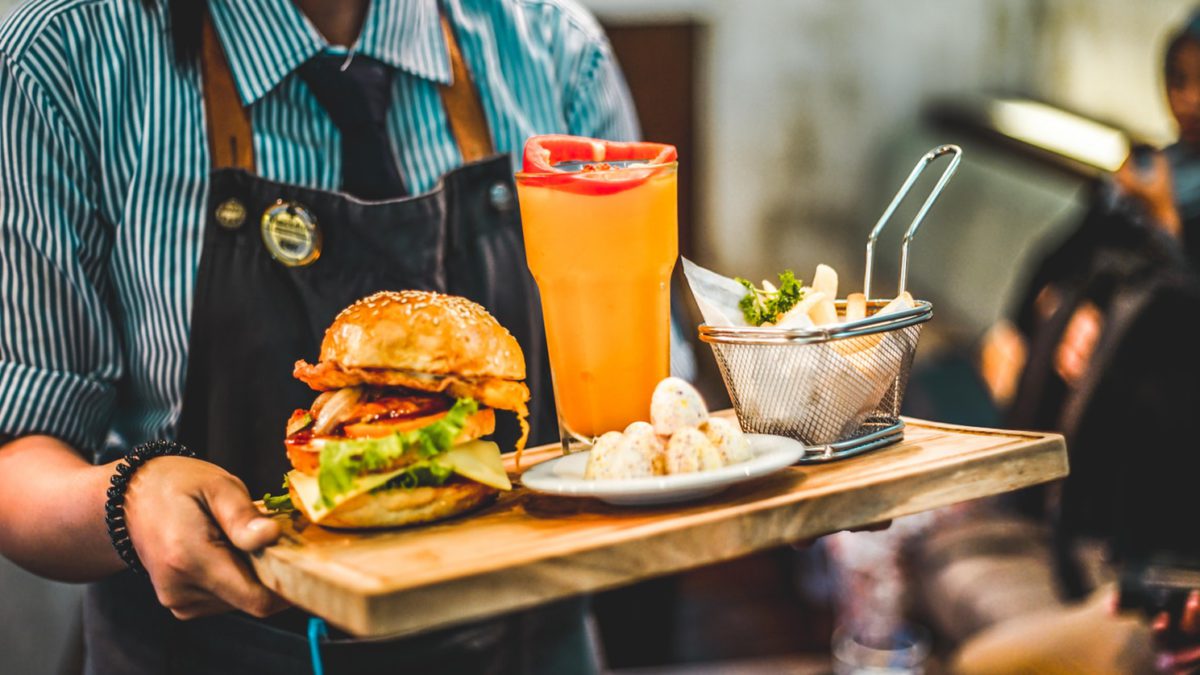 15 Great part-time jobs for students
There are around 400,000 students in London. As university can be a costly time, many of these students will want to look for part-time work that can be fit around studying and socialising.
Luckily, the capital has a lot to offer. Here are 5 relatively easy jobs to bag yourself in London and ensure a bit of pocket money through your university experience.
Waitressing

There's always plenty of hospitality jobs around. London has  an abundance of exotic cuisine, pubs and eateries.
Gumtree and Indeed are good places to go to find hospitality opportunities. However, strolling around your local area with a bunch of CVs in hand is a good idea as many of these roles are advertised on the windows of restaurants and pubs.
Consider going inside and enquiring with the staff there about new roles as many of these roles are not advertised. This will demonstrate you as proactive and confident.
Mystery shopper
It may not have you laughing to the bank but it's extra pocket money.  You go undercover as a regular customer and check out the services and goods that the business provides.  You report back to the client and they reimburse you for any purchases alongside £5-10.  It's a great way to monetize any free time.
Here is a list of companies that look for mystery shoppers. 
Babysitting jobs

Babysitting is an easy way to earn a bit of cash here and there. The easiest way to find babysitting opportunities are by asking friends and family, as people tend to use people they trust.
If this doesn't work, Gumtree and Indeed have listings. Babysits UK and Next door are other great websites for finding local babysitting opportunities.  Rates are around £12-15 an hour so a few jobs a week would help boost your funds.
Delivery jobs

Delivery jobs are on the rise with companies like Deliveroo and Uber Eats. Get paid to work out and choose your shifts.  All you need is the right to work in the UK, a smartphone and a bicycle or scooter (there is the potential to get fit whilst working!).
According to Deliveroo, the average salary is around £10 per hour, though as you are paid per delivery, this could be more or less.
Tutoring jobs
If you enjoy teaching and know your university subject well, tutoring is a good way to make money. You don't even have to leave your room, sites like MyTutor is a forum where students meet tutors and learn via webcam.
Tutors start at around £20 per hour but it can go up once you get more references, making it a lucrative and flexible way to earn as a student.
Another great way to advertise yourself as a tutor is to place posters and adverts in libraries, cafés and shops around your local area.
Promoter jobs

Promoters are always in demand, search any local nightclubs or parties. If you're larger than life and have a salesperson's attitude this could be perfect for you.
Bear in mind these jobs typically require you to work unsociable hours, but as a student, you're used to that right?
Street PR is a great place to find promo staff roles in the UK.
Retail jobs

Retail is a common area for students to work in. Retail jobs are particularly common over Christmas where shops often take on extra work. Roles are often part-time and paid between approx £7.50 and £10.50 per hour.
Take a look on Indeed and Total jobs and keep an eye on shop windows for opportunities.
Receptionist
If you're a good communicator and can act professionally, a receptionist might be a great opportunity for you which will help you build administrative skills and experience.
Receptionist jobs are available at doctors surgeries, dentists, gyms, large offices and more.
Carer or Care Assistant
For those who have a heart of gold and want to help, caring is the way. There's a huge demand for people to spend time with older people or help people with disabilities.
You don't have to be tethered to a care home either, if you work through an agency you're guaranteed flexible hours as you visit their homes.  It can be cooking meals or making sure they're taking their medicine on time.
Stewarding
Football stadiums, theatres and concert venues need  stewards to manage the crowd and direct people to their seats. London is home to over a hundred venues so it's worth scouring Google for available roles.
Some good venues to check out include The Roundhouse, Chelsea FC and Lords Cricket Ground.
Temping  
Temping agencies such as Office Angels and Attic Recruitment offer great opportunities to those who want to earn money, work flexibly and gain office experience.
Roles include receptionist, office administration and project, editorial, data inputting and project support.
Usually you will be offered work lasting a day (day to day roles) up to 3 months at a time. Pay is between £9 – £12 per hour.
Event agency staff 
From sporting events, to corporate do's and weddings, there is plenty going on in the capital. These events need a large pool of staff to help out with waitressing, bar work. cleaning, setting up and stewardship.
Evolve Hospitality and Seven Events are an example of two London agencies hiring staff for events.
Tour staff 
London is one of the most frequently visited city in the world, welcoming 20 million international visitors per year.
This means tour guide roles are common.
Such roles require being confident, friendly and willing to learn and expand knowledge in a particular area. Such jobs can be very rewarding and suit people who enjoy being up on their feet.
Fruit picking 
Many farms in the UK need fruit pickers in Spring and Summer. For those who enjoy the countryside air, this is a great role. However, it can be strenuous so helps if you are fit and strong.
Such roles don't exist within the capital but in the green belt and beyond. Many roles provide live-in accommodation so you don't have to undergo lengthy commutes.
Warehouse 
Working in a warehouse may include taking delivery of goods and storing them, checking items, moving stock, packing and wrapping goods and keeping stock records.
It may not be the most glamorous job of all time but it is a relatively easy way to earn a bit of money. It helps if you are fit and happy being on your feet for long periods of time.
Such roles are often seasonal and work through agencies.
By Francesca Hooper