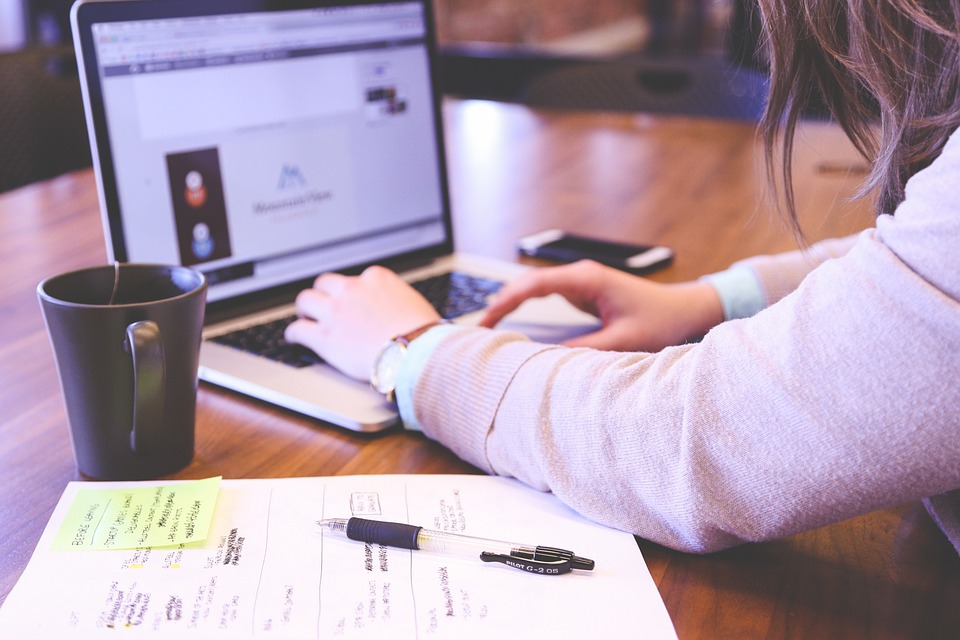 5 Awesome female entrepreneurs under 35
In recent years, the UK has seen a huge rise in young female entrepreneurs. A 2016 report from HSBC revealed that almost 60% of entrepreneurs under the age of 35 are now female. This emergence reflects how women are breaking gender inequalities and achieving enormous success across multiple business industries.
From beauty gurus to CEOs of innovative companies, here are five young female entrepreneurs who should be on your radar.
Phoebe Gormley
Age: 24
Company: Gormley & Gamble
Year founded: 2014
Fashion-mad, Phoebe Gormley brought a breath of fresh air to style and craftsmanship in London. She founded Gormley & Gamble, the first women's-only tailor in the history of Savile Row.
It all started with studying bespoke costume design at university, when after two years, Phoebe wanted a new challenge. Having interned around Savile Row since the age of 15 she knew there was a gap in the market for elegant made-to-measure womenswear. So, in 2014, she took a "gamble" – quitting university and using her final year's tuition fees to start her own business.
Since her success, Phoebe has won a string of entrepreneurship awards. Most recently, she was listed in Forbes 30 Under 30 for her contribution to the Arts.
Pippa Murray
Age: 30
Company: Pip & Nut
Year founded: 2015
Pippa Murray is the founder of Pip & Nut, the UK's fastest growing all-natural nut butter brand. The idea popped into her head when she couldn't find a delicious but nutritious protein source to fuel her marathon training.
Taking matters into her own hands, Pippa began selling her own healthy, uniquely flavoured nut butters at a local artisan market. However demand soon outstripped supply and she had to quickly scale up – launching her first range in Selfridges in January 2015. Today, Pip & Nut is stocked in more than 5,000 stores across the UK and Europe.
Anne-Marie Imafidon 
Age: 29
Company: Stemettes
Year founded: 2013
Anne-Marie Imafidon has been helping to combat the lack of women in technical professions. In 2013, she launched Stemettes, an award-winning social enterprise that encourages the next generation of females into STEM roles via a series of events and opportunities.
To date almost 40,000 girls across the UK and Ireland have attended Stemette experiences. As a result, Anne-Marie has won many accolades, including a MBE in the 2017 New Years Honours for services to young women and STEM sectors.
Gabi Cox 
Age: 25
Company: Chroma Stationary
Year founded: 2014
Gabi Cox is the young entrepreneur behind Chroma Stationary, a thriving online business that offers a range of colour loving, branded and personalised stationary. She established Chroma whilst she was her final year of university as a part of an assignment. However, after graduating, she didn't want to let it go.
Since November 2014, Gabi has supplied stationary to website customers across 28 countries and in bulk to brands including American Airlines, Estee Lauder, ITV and Max Factor.
Zoe Sugg 
Age: 28
Company: Zoella
Year founded: 2009
Perhaps the most well known young entrepreneur is YouTube mega-star Zoe Sugg. Her online journey started in February 2009, when she created her fashion, beauty and lifestyle blog "Zoella". This later expanded into a YouTube channel that's amassed almost 12 million subscribers to date.
From having such a strong network of super-fans, Zoe has been able to dip into numerous entrepreneurial ventures. She's sponsored brands in her vlogs, published several books and has even released her own bestselling line of beauty products stocked in Superdrug stores nationwide. As a result, in 2017, she was placed at number one on Forbes Top 10 Beauty Influencers list.
So there you have it, five awesome female entrepreneurs who are all under 35 and have succeeded in the world of business. Hopefully their success stories have inspired you to flex your own entrepreneurial skills!