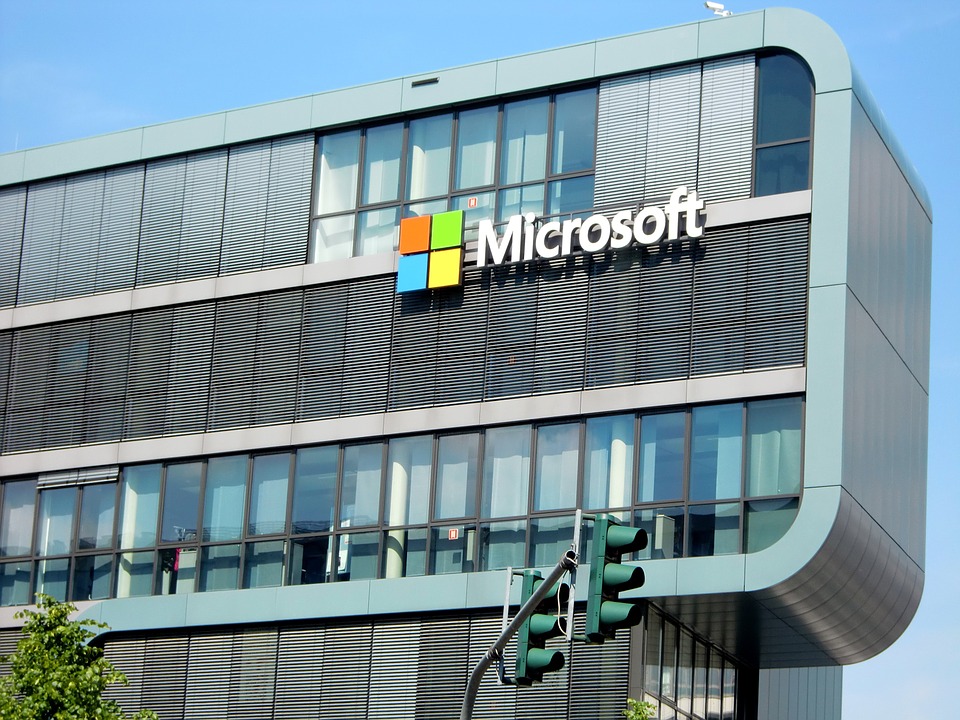 10 High Paying Companies in the UK
Can't decide what you want to do or where you want to work? Want to make some serious money? Your first job isn't always about the money. It's about enjoying what you do, gaining some experience, and getting your foot through the door.
But if making money is your top priority, then there are some serious stand out companies you should consider working for.
We've put together a list of the top 10 highest paying companies in the UK.
Microsoft
The tech company, Microsoft pays its employees a median salary of £61,000. And what's more, this can rise up to £67,821 when you consider bonuses and commission.
They also have a whole section on their website about all the benefits you will receive if you work for them.
They currently have 45 jobs advertised for a role in their reading office. If Microsoft's mission to 'empower every person and every organisation on the planet to achieve more' aligns with your beliefs, then get applying!
Oracle
Next up is another technology company. Oracle is a computer software business that pays UK employees £70,020 including bonuses.
Oracle boasts 430,000 customers across 175 countries, providing software, platform, infrastructure, and data as a service.
The good news is, they are on the lookout for undergraduates for their placement programme in London, Brighton, and Reading. If you're energetic, articulate, motivated, driven, enthusiastic, committed, are full of self-belief, and oriented towards achievement, then you can apply.
You will also need to be on course for a 2:1. If you're a  team player with good interpersonal and time management skills, and have fantastic analytical skills then this one could be for you!
But this one year placement scheme isn't the be all and end all. Oracle offer numerous opportunities for graduates and students, so it shouldn't take you long to find your perfect fit.
Goldman Sachs
The investment bank, Goldman Sachs, pays a median salary of £60,000. However, with compensation included, this goes up to £75,000 a year.
The leading global investment bank has its head office in New York, with offices all round the world. They provide a wide range of financial services to clients including governments, financial institutions, corporations, and individuals.
Mostly based in London, Goldman Sachs offer internships, new jobs, apprenticeships and work placements.
If you want to get your foot in the door at this high paying company, then check out their great student and graduate opportunities.
Morgan Stanley
Another investment bank paying the big bucks is Morgan Stanley. With compensation included, UK employees take home £77,250.
The investment bank work to advise, originate, trade, manage, and distribute capital. They do so for clients including individuals, institutions, and governments.
If your degree isn't in finance, then don't worry. Morgan Stanley are specifically on the hunt for graduates with degrees in anything from philosophy to music.
If you fancy working for this company, check out their vast array of student and graduate programmes.
Bank of America
Offering even more money than Morgan Stanley is Bank of America. America's second largest bank pays a median offering of £79,170.
As with the other banks, Bank of America offer many student opportunities, such as summer internships, work placements, and off cycle programmes.
UBS
Into the top five, and it's clear  investment banks dominate the high payer list for the UK. The 5th biggest payer is UBS, the Swiss multinational investment bank. Including bonuses, they pay a huge £80,000 to UK employers.
UBS is not only the largest retail bank in Switzerland, but also the world's leading wealth manager.
They offer an array of opportunities, including internships, their Graduate Talent Programme, MBA associate programmes, and also entry level jobs.
Whatever level you're at, if you feel like UBS is the place for you, you should be able to find a position to suit you.
BlackRock
BlackRock is an American asset manager that, when adding the median salary to the commission and bonuses, pays employees £83,500.
The global investment firm is trusted to manage more assets than any other. And they are on the lookout for students. They have three types of programmes.
They offer early insight programmes for those just starting university and summer internships for those in the last year of study. They also offer an Analyst Program, aimed at those in the final year.
This programme has been designed to prepare students for a career at BlackRock. So if this is where you want to be, then this is the programme for you.
Credit Suisse
Ahead of its rival UBS is the swiss investment bank Credit Suisse. If you work here, you could take home £86,500.
They have been protecting and growing their client's wealth for 161 years and they want the help of graduates to continue doing it.
Offering both internships and full time positions, Credit Suisse are dedicated to giving on the job training, helping you build your skills, knowledge, and confidence.
Deutsche Bank
Just shy of the top spot is Deutsche Bank. The German bank offers a base salary of £78,25, rising to £86,500 when all offerings are accounted for.
Their largest investment banking operations is based in London, meaning many jobs are on offer in the country's capital.
They offer both graduate opportunities and entry level jobs.
Facebook
At the top of our list, with a pay offering of a massive £90,000 is Facebook.
The site that most of us use every single day could be the source of a very healthy pay cheque for you in the future.
At Facebook, their interns have a real impact on the success of the company. Their intern and university grad opportunities may be just what you need if you want to start your career at Facebook.
So there you have it. A list of the top paying companies in the UK. If you want to make that money, now all you need to do is apply for a grad scheme and get your foot in the door!
Rosie Fitzgerald is a freelance journalist, who studied English Literature and Creative Writing at UEA and has previously been published by The Tab, Babe and The Guardian.
To discuss your job search please get in touch on 0207 269 6144. You can browse our job board here.