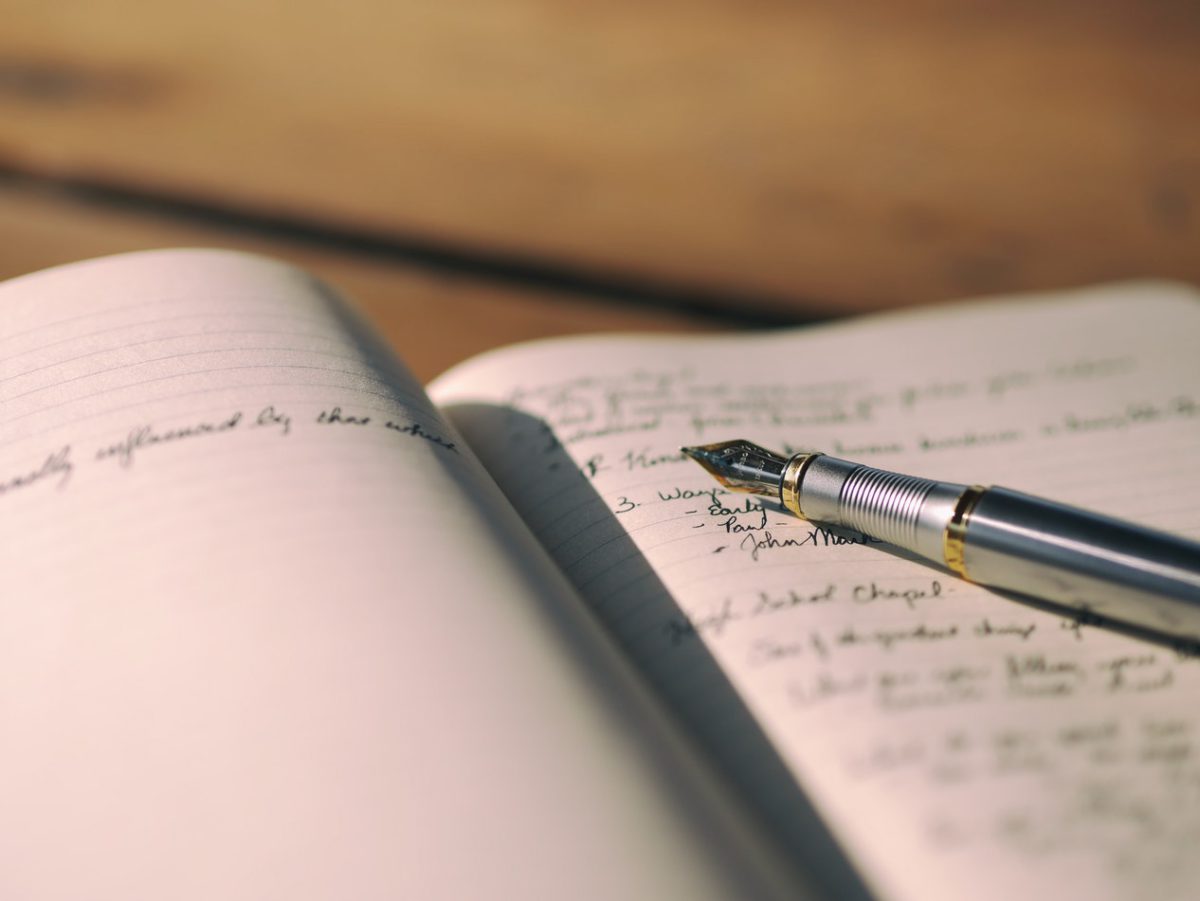 Journaling: 5 Ways It Could Help You
Many tend to perceive journaling as too much of a commitment at the end of a busy day. A great idea on paper (pun definitely intended), but far too taxing in practice. However, there are many benefits to be had from the exercise of recording your feelings, opinions and day-to-day anecdotes. Here are 5 ways journaling could help you.
Increases Brainpower
A report by the University of Victoria in Canada suggests that "writing as a part of language learning has a positive correlation with intelligence". This suggests that the process of journaling could help your overall brain function and academia.
Moreover, dedicated journal keepers explore language daily. This leads to an improved vocabulary and written work.
Journaling will regularly exercise your brain, improving its general health.
Be Part of a Community
Journaling has experienced a revival in recent years. This is due to the existence of online communities, all with distinctive approaches towards the craft.
Presently it appears bullet journaling is the stand out format of choice, but there are many ways you can make the skill unique to you. There's plenty of inspiration out there!
Social media and blogs offer varied accounts dedicated to the art form of journaling with 'flip through' videos, where people show and tell their own journals, cropping up all over YouTube!
Not only will you be having fun, but you will be able to find other people with similar journalistic interests! So start developing your social network through this creative outlet!
Localising Your Goals
Dissecting your thoughts by taking the important and/or captivating ones and putting them down where you can see them, will pinpoint your greatest desires and dreams for the future.
A great way in which to unlock your subconscious is through Stream of Consciousness. This technique allows you to write freely. You don't think about what you're doing, you just write! Reading it back, you might well be surprised by what you find!
Furthermore, patterns could also start cropping up of curiosities you were unaware you ever even had; a wish to travel, for instance, or your love of cooking!
A consistent recording of these hopes and wishes may even encourage you to take the necessary steps to see them through.
Mindfulness
Actively engaging with your thoughts can be beneficial to your happiness.
By taking control of your mind and concentrating on the present, you can access the "tools to help you remain calm, sustain your attention, and increase your ability to focus."
Journaling allows you to unpick your trials of the day and extract them onto paper, allowing you to move past them. So, increase your productivity and overall fulfilment through journaling.
No Pressure
The concept of journaling inspires dread amongst many! It evokes images of Tracy Beaker and her reams of handwritten diary entries! But this is simply not the case: journaling is specific to you and easy to tailor to your individual tastes, commitments and interests.
No journal is the same! If you don't like writing, maybe think about starting an art journal or simply producing a series of mind maps?  Find handwritten entries tedious? Start a word document and type instead! The opportunities are endless!
Remember it is completely your choice and you can go about creating in your own unique way!
Inspiring Interns is a recruitment agency specialising in all the internships and graduate jobs London has to offer