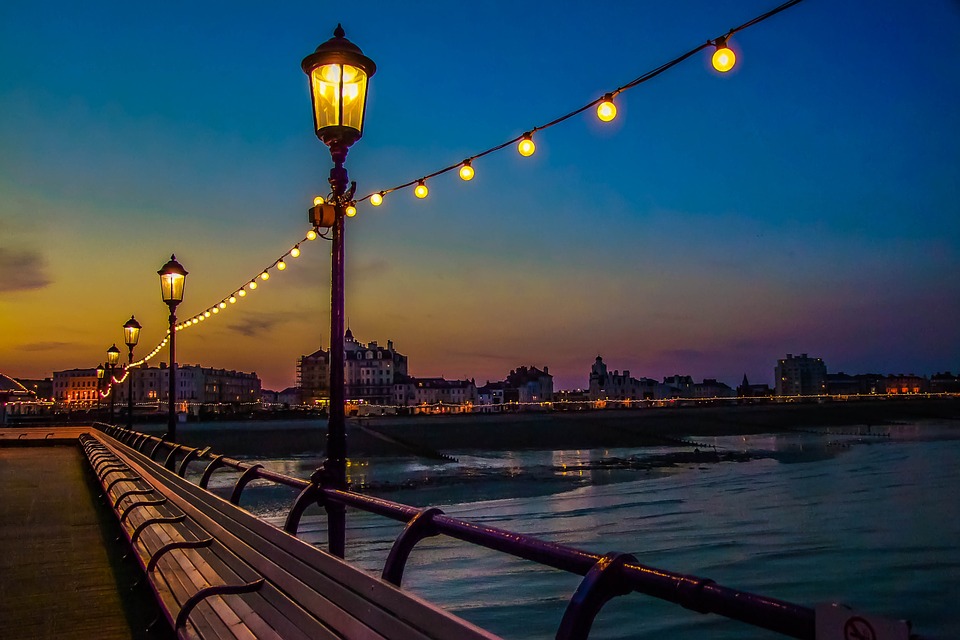 Is London the only city for grad schemes?
Finishing university and having to move to London to find a grad scheme is a myth. Although working in the capital may sound appealing, and definitely has its benefits, there are some problems with it.
For many of us, it's far too expensive. Not just the rent but travel, food, and drink can all add up surprisingly quickly in London. The expenses alone can make it impossible for some of us to live and work in London.
Luckily, London isn't the only city for grad schemes. There are other options, in other exciting cities where you'll be able to start your journey to your dream job.
Brighton
Sun, sea, the beach, and a 19.9% increase in job vacancies from last year. What more could you want from a town?
Brighton is booming, making it an ideal place to relocate to and to find a grad scheme. Especially if you're looking for work in technology, digital advertising, marketing, design, and gaming. These are the seaside city's top employment sectors.
Those fresh out of uni will feel just at home in Brighton's vibrant student hub. There's plenty of restaurants, attractions, shops, and things to do.
Find grad schemes in Brighton.
Birmingham
Birmingham is the biggest city in the UK after London, making it ideal for people who crave that big city buzz but can't afford London.
Job vacancies are up by 11.4% in the city with one of the largest concentrations of businesses in the UK outside of London.
This big city will offer you a relatively affordable way of life, along with a great night life and fantastic places to shop.
Birmingham has strong specialisations in the financial service sector, construction, insurance, education, and health sectors. So if you're looking for anything in those areas, Birmingham could be the one for you.
Find grad schemes in Birmingham
Manchester
Another one of the UK's biggest cities is also a great opportunity for graduates.
With an average graduate salary of £25,000, and an average rent of £541 a month you'll have money left to spare.
And what a great city to have money to spend? Move to Manchester and we promise you will meet many friendly and approachable people, and have some of the best nights out of your lives.
Find grad schemes in Manchester
Edinburgh
Why not start your next adventure in a complete different country? If you want to get away for your grad scheme, Scotland may be your perfect escape plan.
Job offers in Edinburgh are up by 5.9% on the previous year, but this isn't the only benefit of the alternative capital city.
You'll get a lot more house for your money in Edinburgh, meaning your Scottish pad be cheaper than London and most likely nicer.
And don't worry about your happiness. Melrose in Scotland, less than an hour from the city, is in the top 10 happiest places to live in the UK.
Edinburgh has more michelin star restaurants than any city outside of London, and also many affordable cafes, giving you the best of both worlds.
Home to major international employers, with great opportunities in digital tech and finance, with endless beautiful scenery, Edinburgh is a great choice for any graduate.
Find grad schemes in Edinburgh
Reading
This may seem like an odd choice, but Reading is brimming with opportunities for graduates. And it has also been voted one of the best places to live in the UK for its work – life balance.
With prominent sectors being Education, Finance, and Retail, there are a diverse amount of jobs on offer in the charming city.
Perhaps most significant is the Technology scene in Reading. If you're looking for a grad scheme in technology, then it's definitely worth you keeping an eye on Reading.
Home to some of the biggest and highest paying tech companies, such as Microsoft and Oracle, you can find great grad opportunities in this city. It's also the location of two of the best offices to work at in the country.
Rosie Fitzgerald is a freelance journalist, who studied English Literature and Creative Writing at UEA and has previously been published by The Tab, Babe and The Guardian.
Inspiring Interns is a recruitment agency specialising in all the internships and graduate jobs London has to offer.