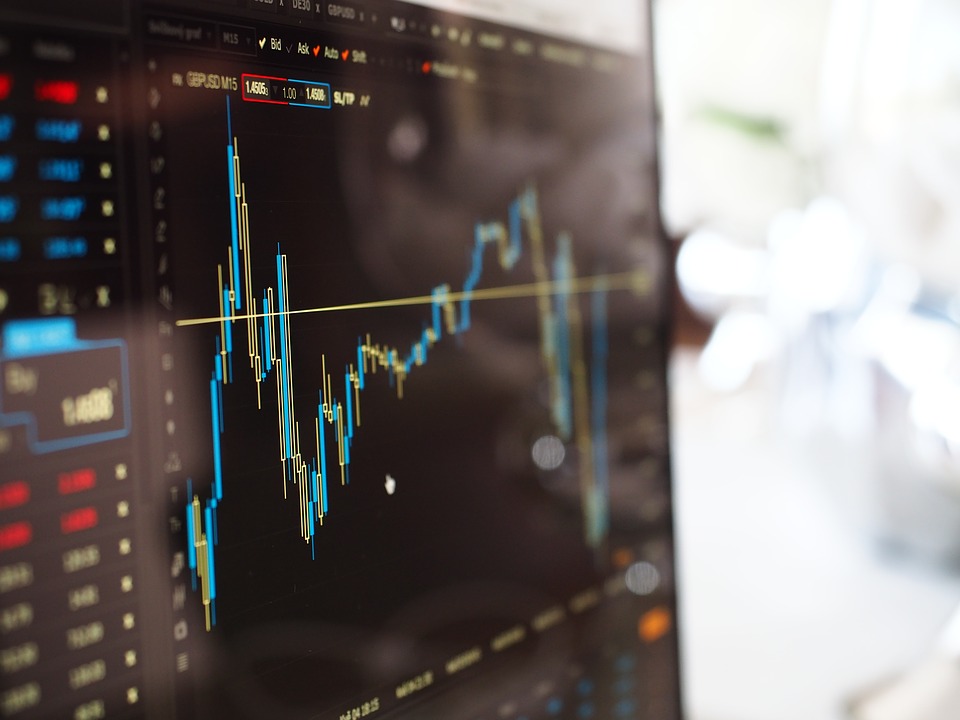 How to take advantage of the UK skills shortage
The United Kingdom is currently suffering from a skills shortage across a range of industries. While this is bad news for employers, it could be great news for job seekers to take advantage of the situation.
At the beginning of 2018, around three-quarters of service-providing businesses in the UK said they were struggling to find skilled workers to fill vacancies. This figure proves that there are hundreds of jobs out there to be claimed, but tend to be in industries that no-one seems to train in anymore,
Companies might be struggling to recruit the right people to the right roles, but if you can learn or develop the skills which are most in-demand, you could be coming out tops.
Why is there a Skills Shortage?
There are all sorts of reasons behind the UK's skills shortage. To take manufacturing as an example, fewer people are undertaking apprenticeships or formal qualifications in practical and technical skills. Simply, less 'manual' careers are being forgotten about. It's obvious to see that there has been a huge shift in the workplace culture in recent years. The ageing workforce who were typically practical-focused have now left huge gaps in many industries.
Other industries suffering from the skills shortage include technology, engineering and maths; otherwise known as STEM subjects. These subjects play an important role in the health of the country's economy and will be vital for future development.
Younger generations are increasingly turning away from jobs which they might consider difficult, dirty, dangerous or dull. As a result, agricultural work, nursing, cleaning, plumbing, welding and factory work are all suffering.
Until relatively recently, these jobs might have been filled by migrant workers who were more willing to take on lower-skilled jobs and work their way up. With Brexit meaning tighter immigration laws and less freedom of movement, fewer migrant workers are choosing to reside in the UK. Therefore, vacancies requiring a very particular skill set are likely to remain unfilled.
A few other reasons for the skills shortages include people moving out of certain areas and the developments in technology, where manual labour isn't always needed.
It's not just the UK that's suffering a skills shortage. According to research conducted by ABC in the USA, the lack of female workers choosing career paths in certain industries may be one of the causes of the problem. Many women believe they're unable to choose career paths in manual work, simply because it's a male-dominated world.
Licensed builder and business owner Dionne Sullivan interviewed by ABC, claimed that the lack of female industry workers on TV could a crucial reason why women don't branch into manual work. "You're possibly only really exposed to a female tradesperson if you're in the industry and you see it first-hand," she said.
The Skills Deficit: Which Sectors are Affected?
There are skills shortages in just about every industry up and down the country. However, some sectors are more affected than others. Manufacturing is one of the industries having the most difficulty filling positions with skilled workers.
Hospitals are struggling to recruit enough qualified nurses and midwives. Schools are finding it hard to source well-qualified secondary school teachers and a large number of manufacturing firms are having a tough time finding people with technical expertise.
Social workers are also in demand, while skilled tradespeople such as electricians, plumbers and plasterers are also desperately needed.
One of the main areas that are lacking in skilled workers in the STEM sector; which is extremely surprising, considering the high salaries that are being missed out on. The shortage of skilled workers is costing businesses a huge £1.5 billion each year in recruitment. This means businesses are having to delve deeper into their budget to find temporary members of staff to cover positions, as well as extra training fees that come alongside hiring unqualified workers.
Some of the job roles in the STEM sector that the UK desperately needs to fill include engineers, project managers, IT technicians, intrusion analysts, data analysts, market researchers, animators, software testers, physicists, biologists and chemists to name just a small few.
In 2017, Information Technology was discovered to be the second-highest sector with a shortage in skilled workers. This has meant that businesses have had to seek assistance from abroad workers, after failing to employ a trained UK-based workforce.
Businesses are concerned that over the next 10 years, the storage in the STEM sector could worsen dramatically, despite the number of job roles expected to be created. A few years ago, employers in the STEM sector rejected candidates too easily during interviews, despite them having the necessary qualifications. This has resulted in a negative knock-on effect, with numbers of employees dwindling dramatically in the sector.
The UK education system now has the job of encouraging careers in STEM if this is to ever change. The government has come up with the solution of investing £400 million into STEM in the next few years to inspire young people to consider a career path in science, technology, maths or IT.
Think You Could Take Advantage?
Train in the right field and you really could win big. If you think you've identified a gap in the market, now would be the perfect time to enrol onto a training course and build on your skillset. Doing so will allow you to source jobs much easier. If you have been worried about fighting for job roles against other candidates, seeking employment in skill shortage industries could be your saviour.
Despite the growing concerns that a no-deal Brexit could cause havoc with employment, unemployment rates have hit an all-time low since the 1970s.
According to The Telegraph, companies are now willing to pay more for the right candidate with the right skills. This is the first time the wage has risen since the financial crisis, with annual pay increases reaching up to an attractive 2.5%. This has become a necessary action that employers must take. The reason for this is that three-quarters of employers surveyed by the newspaper admitted to struggling to find suitable candidates to fill job positions.
If you can prove yourself during the interview stage as a worthy candidate, you could be in a position to command a higher salary and rise to the top in a short time scale.
It's also worth looking into applying for apprenticeships and internships in less-competitive sectors. These types of placements were once extremely competitive, but it's now easier than ever in these sectors.
For those who choose not to go to university, apprenticeships are the perfect alternative route. In industries struggling to retain skilled workers, employers may not be too fussed about grades, but will instead focus on the candidate's ambition to learn their acquired skillset. Apprentices are trained to learn on the job, meaning previous experience isn't always necessary.
The same goes for skill-shortage internships. Graduates leaving university may not have any interest to venture into the field they qualified in but are keen on seeking a new career path. Providing you can prove yourself as a focused worker with plenty of employability skills to offer, you should stand yourself in good stead to getting employed in one of the mentioned industries.
Find a course or a training scheme which helps you develop a very particular set of skills and you could soon be reaping the rewards of the UK's skills shortage.
Take advantage of the UK skills shortage by applying to our roles in back-end coding, front-end coding and IT and programming.
Lizzie Exton writes for Inspiring Interns, which specialises in sourcing candidates for internships. To browse our graduate jobs London listings, visit our website.