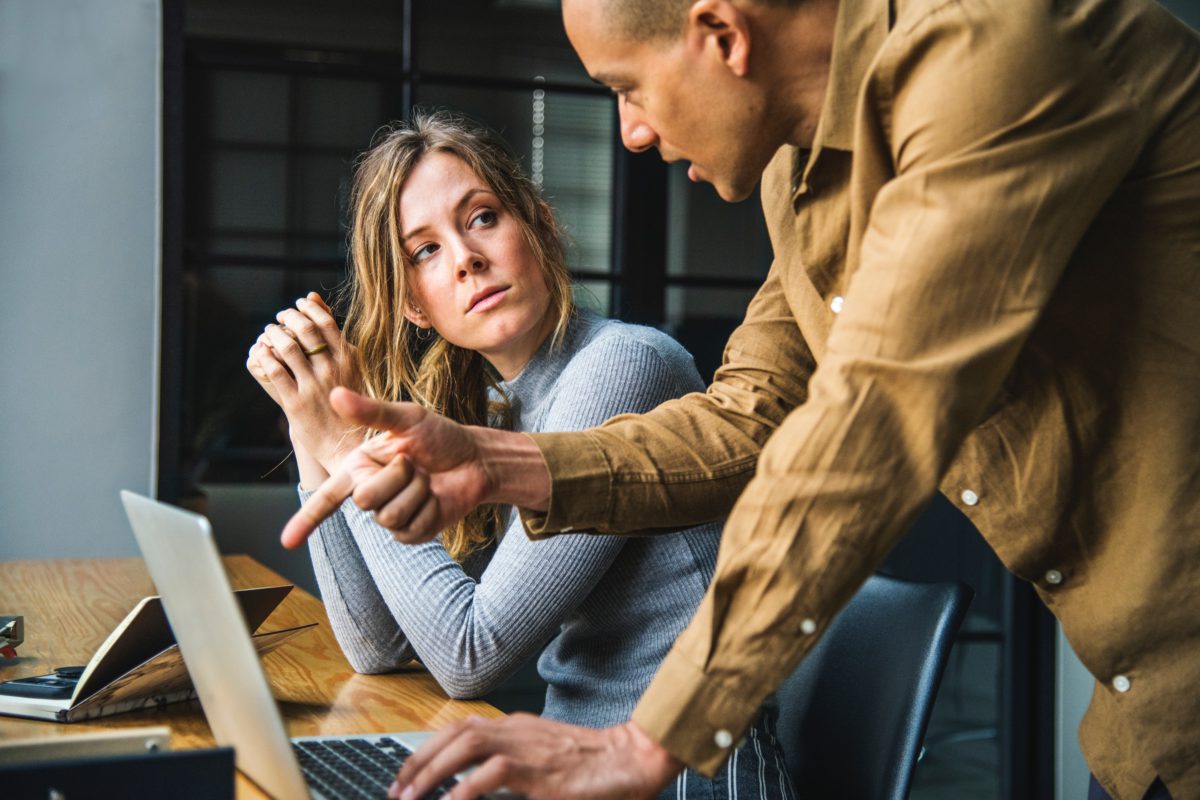 4 Steps On How to Leave Your Job With Grace
Leaving your job is never easy. No matter how much you may hate your workplace; having the guts to inform your boss that you're leaving is bound to stir up a bit of anxiety.
Before deciding whether leaving your job is the best solution, you'll need to consider handling the situation as carefully as possible.
It's never wise to burn bridges with your employer or co-workers, as you never know when you may need a reference from them.
Always aim to keep calm and collected upon handing in your resignation  – but how do you walk away without damaging your reputation?
Here are 4 top tips:
Give enough notice
It's a standard procedure to give at least two weeks notice to your employer before walking out of a job, therefore try and stick to this if possible. A month's notice would be even more appreciated, so your employer has enough time to find a replacement for your position.
If you're deciding to leave your current role on the basis of a new job, you'll need come to an arrangement with your new employer on an appropriate start date. If they want you to start sooner than the two-week notice period; you'll need to question why, as they should allow enough time for the transition period.
If they do have a valid reason, explain the situation to your current boss and see if you're able to pop by your new workplace on a few occasions to learn the job before you officially start. This should keep both parties happy.
Write a resignation letter
Before you walk out of your job, you'll need to write a letter of resignation. It is often mandatory to do so, but planning what you're going to write beforehand would be advisable.
Give the reason for leaving the company if you're comfortable to do so, but thank the boss for the opportunity and allowing you to be a part of the team. A little bit of gratitude will go a long way, as you may need to contact your previous employer for a reference.
Don't give away too much information on why you're choosing to leave though – especially if it's down to bad circumstances. Emphasize the positives on what you have learned from the job, but how you feel it's the perfect time to move on and try something new.
Explain that you're willing to help the new employee within the role during the transition period and are looking forward to passing on the skills you've learned.
Express that you'll also go above and beyond to work extra hours if needs be, to allow the transition to flow as smoothly as possible.
If however, a new employee is set to join the company once you've already moved on, you could offer to write out clear instructions which can be followed through.
Don't slack
Although you may be inclined to sit back and take it easy during the last few days of your job, remember you're still at work and have a role to fulfill.
Try to leave on a high note, rather than coasting through the last leg without much of an input. The final few weeks in your job role will leave a lasting impression of you, so it's always best to make it a good one.
Final Goodbyes
On your last day, you'll usually be allowed to leave early, therefore be sure to bid a farewell to everyone in the office, without bragging about your new position. Remember – they still have to work there on a day-to-day basis, so don't go around spreading negative energy.
Keep your farewells short and sweet and explain that they are always welcome to contact you (should you feel comfortable with this!) via email or phone should they need you.
Inspiring Interns is a recruitment agency specialising in all the internships and graduate jobs London has to offer.