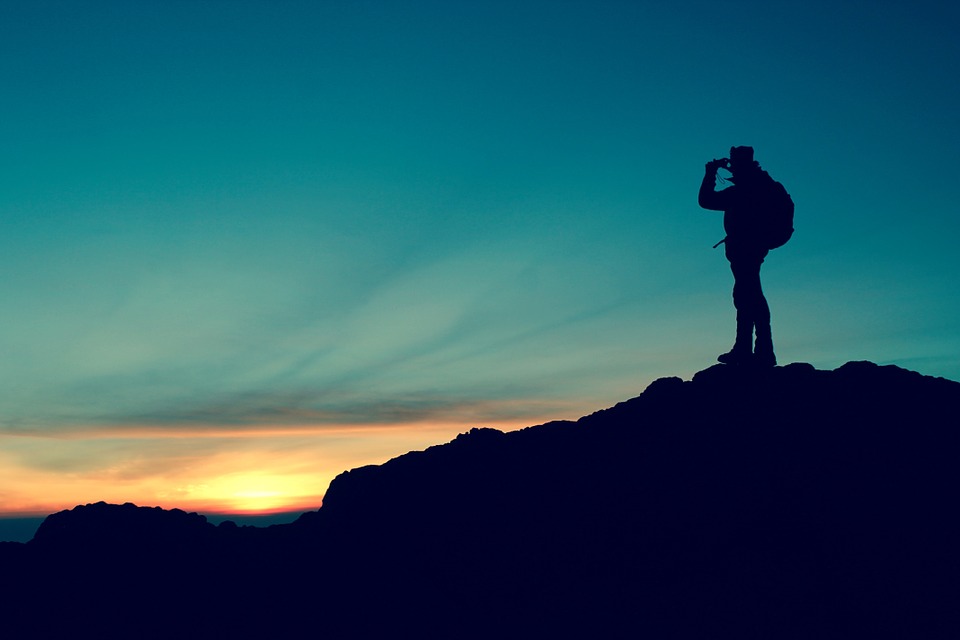 6 Hobbies and Pastimes to Help Relieve Study Stress
There are plenty of times in your life where the stress ramps up and stays up for a while. Whether you're facing your first ever uni essay, you're halfway through your studies or you're in your last two weeks, the feeling that you need to tread carefully and succeed can wear you down quickly.
They say everyone needs a hobby, but even a simple pastime that breaks up your day can make a world of difference. Here are some accessible, inexpensive ways to take a breather, learn something new and most importantly, preserve your mental wellbeing.
Walking/Hiking
This might sound like an obvious, even boring way to spend your time, but it's all about where you go. Taking a walk through a calm, natural setting can give your mind a break from invasive noise and provide your mind with an opportunity to digest information.
Taking a walk is also a brilliant way to overcome writer's block and reset a mind bogged down with stress. It's so good for you that the Japanese developed what they named 'Shinrin-Yoku', which is the therapy of simply being in the forest. Best of all, it's free!
Rock climbing
Not just great exercise, rock climbing also teaches you patience and teamwork. It's highly accessible for beginners as there are many indoor centres that provide climbing walls and all the kit you need for a modest fee. If you're hesitant to climb at first, you can help others by belaying the rope (holding it secure so the climber doesn't fall) until you feel confident and want to take a turn.
Find a local community to join in with regularly and you have an end-of-week reward for all your hard work that gets you out of the house and exercising.
Writing
Seems counterproductive when studying is causing so much stress, but taking time to throw away the rules and write whatever you want can be very therapeutic. If you're a naturally creative person who likes to let their imagination run wild, being able to forget about formats and referencing can be freeing and give you the relaxation your mind needs.
Journaling your feelings also helps you process stressful emotions and give them an outlet. Writing as a form of therapy is more directed, but it has a wealth of benefits, and can be done in a group if you feel brave enough to share!
Yoga
The typical stress reliever, and for good reason. Yoga has come to be seen as a hipster pastime in recent years and generates more than a few eye rolls, but recent research has shown that it is particularly effective at reducing stress, as well as the numerous other benefits to your body.
The better you feel, the more equipped you are to face adversity when the stress begins to close in. Sites such as YouTube host videos for you to follow in the comfort of your own home, but group sessions can also be found for people who want more direction and socialising.
Videogames
Despite their continuing appearance in the media as a so-called trigger for violent behaviour, there is evidence from scientific research to suggest that playing videogames helps people navigate through problems in their own lives, and actually reduces their aggressive responses when faced with adversity.
Videogames are incredibly accessible in the age of smartphones, and many titles can be played completely free. Many are designed specifically to minimise challenge and be used as a tool to destress, such as popular life simulator The Sims and Nintendo's Animal Crossing.
Baking
Watching TV chefs produce an immaculate work of art can be intimidating, but baking a cake is far less complex that it might appear. Baking is a great stress reliever after a long study period, particularly if you're following a recipe – all you need to do is follow the instructions!
High-quality utensils and cake tins might be a bit on the pricier side, but the ingredients necessary to make some simple cakes and biscuits can be picked up cheaply at any supermarket. Best of all, you get something tasty to enjoy at the end. Perfect motivator!
These are just some ideas, but there are so many ways to relieve study stress and recharge your mind without needing to dig deep. If none of these interest you, why not get in touch with a friend and see what they do to unwind? Ask them if you can come along or help out in any way. You might just find your new passion.
Ethan Lee writes for  Inspiring Interns, which specialises in finding candidates their perfect internship. To browse our graduate jobs, visit our website.