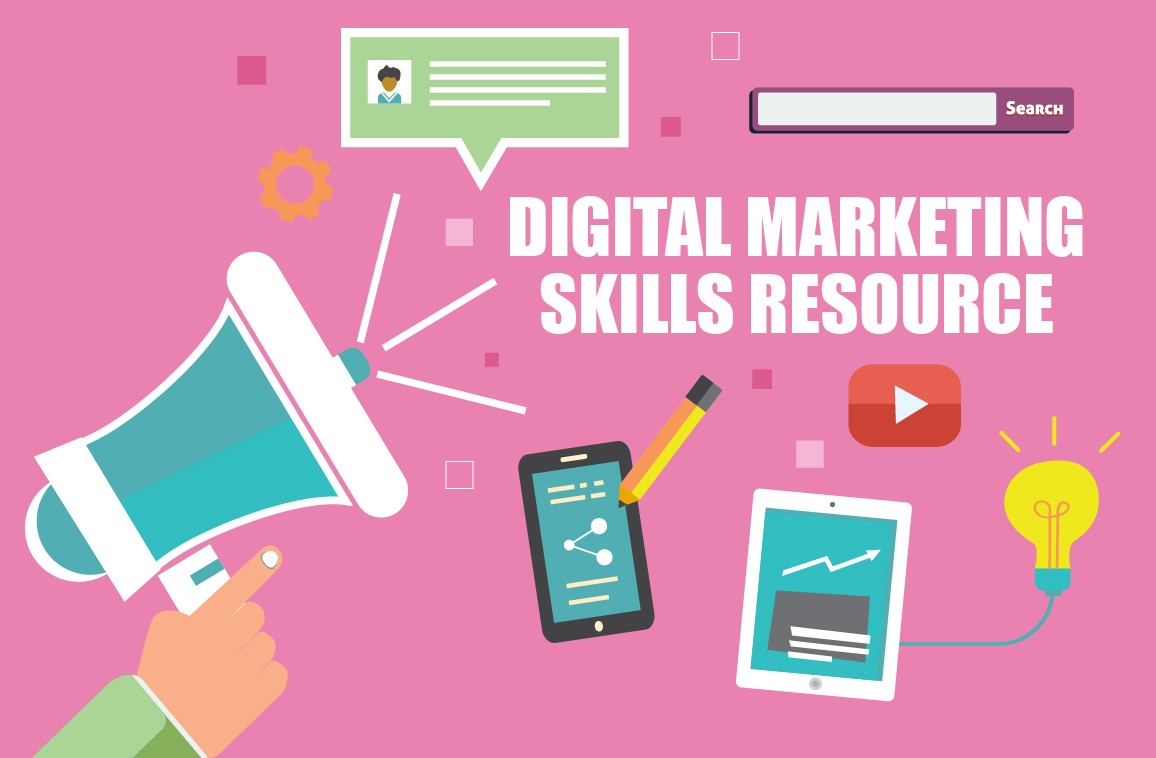 Top Skills for Digital Marketing Jobs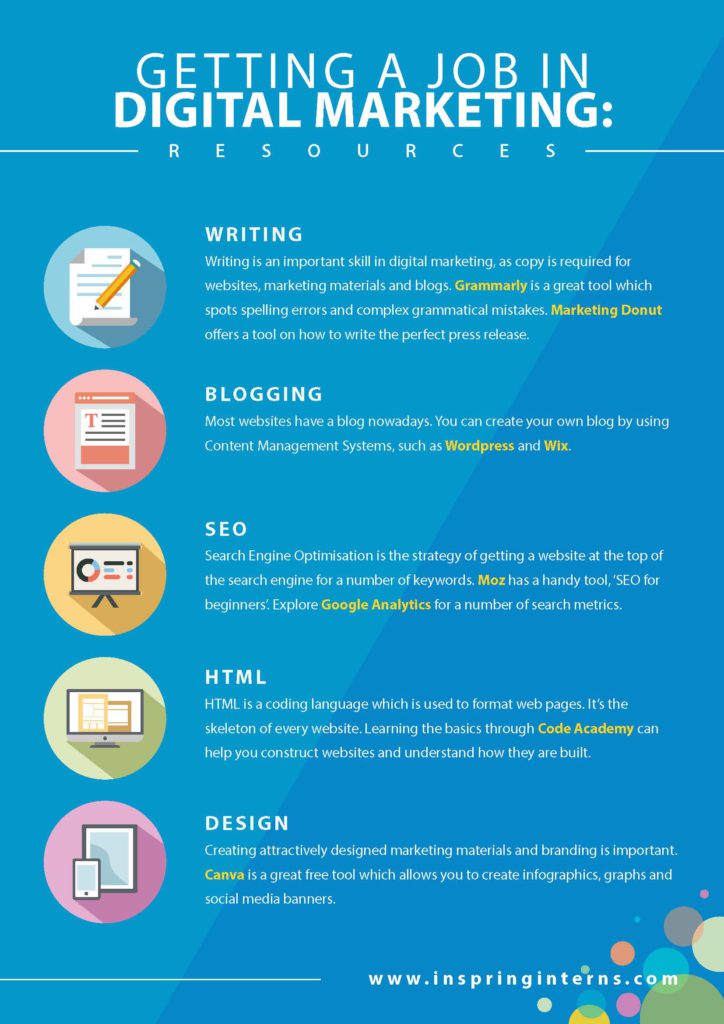 Digital marketing specialist is a career that didn't exist roughly 10 years, alongside job titles such as millennial generation expert or UX designer. Thanks to the growth of new technologies and the omnipresence of social media, however, demand for digital marketing experts is rampant these days.
Think this might be an interesting way to make a living but not sure what it takes to get your foot in the door?
All it takes is mastering skills like writing, blogging, SEO, HTML and design (not necessarily all at the same time, but versatility can prove handy). And networking and a little bit of luck wouldn't hurt as well.
Read on to find out what resources and tools can help you forge a successful digital marketing career path.
Writing
Writing is the number one skill necessary for landing a job in digital marketing, as copy is required for websites, marketing materials and blogs.
Grammarly is a great tool for spotting spelling errors and complex grammatical mistakes. Once installed, each week you'll receive your weekly progress report and learn how many unique words you used that particular week and how accurate you were in your writing. Grammarly tracks your weekly writing streak and whenever you reach a certain writing milestone, your ego will be rewarded with unlocking achievements, such as "Great expectations", "Heming-way to go", "One-month masterpiece", "Tolstoy-like" (this is when you've written the equivalent of War and Peace – 587, 287 words), "Herculean" or "Teen Titan".
Marketing Donut has nothing to do with doughnuts but it can give you a helping hand with putting together a press release. If you adopt their standard format for writing press releases your article will stand a better chance of being noticed and used.
Blogging
Most websites have a blog nowadays and literally anyone with internet access can create their own blog by using content management systems (CMSs), such as WordPress and Wix.
Which one is better, you might wonder?
According to the best website builder comparison chart, if you're not a technical person and don't need a technically demanding website, you're better off sticking with Wix.
Wix equals less maintenance and lower cost over the long term.
WordPress, on the other hand, allows more flexibility and offers more options which, in turn, requires more maintenance, higher learning curve and costs more over the long run. If you're more technically gifted and wish to create a website that goes beyond what Wix has to offer, then using WordPress could be an ideal option for you.
SEO
Search Engine Optimisation is the strategy of getting a website at the top of the search engine for a number of keywords. If you're looking to learn SEO from scratch, then look no further than Moz, founded by some of the world's first SEO experts who decided to share their research and ideas. These guys are excited to simplify SEO for everyone through their software, education and community. Their handy tool, 'The beginners' guide to SEO', is a good place to start.
Then you could also play around with Google Analytics and track traffic of a website or mobile app of your choice.
HTML
HTML is the skeleton of every website; a coding language which is used to format web pages. Feel like dipping your toes in coding but don't know where and how? Sign up for Code Academy and start learning the basics today. Constructing websites and understanding how they are built will suddenly seem less daunting. Who knows, perhaps web design will be the exact type of thinking you've been searching for.
Design
Have you always wondered how digital marketing magicians conjure up beautifully eye-catching and shareable infographics? It actually isn't a big deal and you can create your own infographics, graphs and social media banners by using Canva's easy, drag-and-drop infographic maker. It's free and thanks to it you can train yourself to churn out attractively designed marketing materials like a pro designer.
Want to know what a day in the life of a marketer looks like? Click here
By Kat Matiasovska 
Check out our marketing roles here. For more information on marketing, see our blog posts on what is digital marketing, and what is social media marketing.