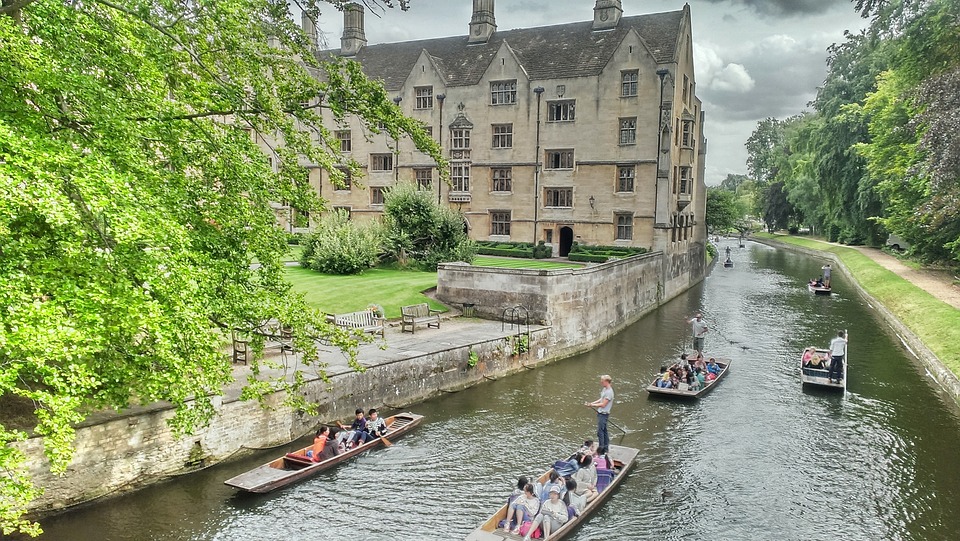 5 Cities To Start Your Career In (That Aren't London!)
If you are searching for a graduate job, it is impossible to avoid considering London.
The UK's capital, it is more than simply our economic hub. A focal point of our rich history, as well as a centre for culture, London is an attractive place to live as well as work.
There is a perception that if you do achieve a career in London, you have entered onto a world stage. London is set apart from other UK cities in terms of its influence. In the Global Power City Index, London claims a top spot beside, and ahead of, New York, Tokyo and Paris.
There are plenty of obvious reasons to work in London. However, it is almost as easy to think of negatives to the Old Smoke. Property is hideously expensive; the streets are crowded, the air is polluted, and competition for jobs is fierce.
This begs the question: is it worth it? Is it better to be a bigger fish in a smaller pond?
There are plenty of other cities in the UK. Let's explore a few other locations that should at least be considered in your future career search.
1. Cambridge
In terms of pure statistics, Cambridge is the best city in the UK in which to work.
With 20 jobs per jobseeker, Cambridge boasts the second lowest number of people claiming unemployment in the country after Aldershot.
Cambridge is a picturesque city, situated on the lush river Cam, with exquisite architecture, its famous university, and plenty of quirky history and tradition. At odds with its tranquil heritage, it is also one of the oldest tech clusters in the UK, with fast-growing digital tech companies worth more than a billion dollars.
However, although Cambridge's average wages are impressively high, so are its housing costs. It should be top of any new job seeker's list but beware that it comes at a price.
2. Manchester
Manchester is the second fastest growing economy in the UK, behind London, earning it the title "New London".  Big name companies such as the BBC and ITV have moved to base themselves there. Likewise, it is an inventive and inclusive place in which to base yourself.
It is impossible to forget its iconic sporting history but it is important to note its thriving theatre, opera and performance spheres as well. It is reported to have the fastest growing food and drink scene in the UK. There is a lot to attract newcomers to the city.
More importantly for some, average house prices in Manchester are a quarter of their counterparts in London. An exciting but affordable lifestyle choice.
3. Nottingham
Home to the legend of Robin Hood and Sherwood Forest, Nottingham has a lot more to offer than myths.
A clean, green city, it aims to avoid dependency on cars and the city has won awards for its creative environmental strategies. If you feel most at home in the outdoors or have a deep-rooted awareness of green issues, Nottingham is the place to look into. Conversely, it is also known for its science industries. BioCity, the UK's biggest bioscience innovation and incubation centre, housing around 80 science-based companies, is based there.
It even has an award-winning public transport system. This is a well-rounded place to consider in your search for a career base.
4. Canterbury
Canterbury is an historic English cathedral city with its own unique old-world charm.
Though small, Canterbury is one of the most visited cities in the UK. Due to its rich history, home of Canterbury Cathedral, St Augustine's Abbey and St Martin's Church (together making up a UNESCO World Heritage Site) it is a magnet for tourism from across the globe.
With its vibrant cultural programme, Canterbury is somewhere to consider if you are drawn to the heritage or tourism industry. Equally, if you are put off by the frantic pace of London, Canterbury is a far smaller, more compact city in which to look for a career.
5. Leeds
Leeds is the largest legal and financial centre in the UK, after London. With more than 30 national and international banks located in the city, including the only subsidiary office of the Bank of England in the UK, it is a Mecca for those interested in working in finance.
Fortunately, there is more to do in Leeds than work. Famous for its extensive retail outlets, Leeds is situated in Yorkshire, placing it a stone's throw away from some of the UK's most impressive countryside.
Leeds Carnival is Western Europe's oldest West Indian Carnival as well as the UK's third largest. On top of this, the Leeds International Film Festival is the largest film festival in England outside London.
Leeds is a diverse city and absolutely one to consider.
This list is far from exhaustive. There are plenty of vibrant cities throughout the UK in which you could start a career. Hopefully this brief look gives you a sense that there are other options besides London with opportunities just waiting for graduates to seek out. Do not limit yourself!
Cat Dennis is a history graduate living and writing in Canterbury. For more, visit Cat's blog.
Inspiring Interns is a recruitment agency specialising in all the internships and graduate jobs London has to offer.