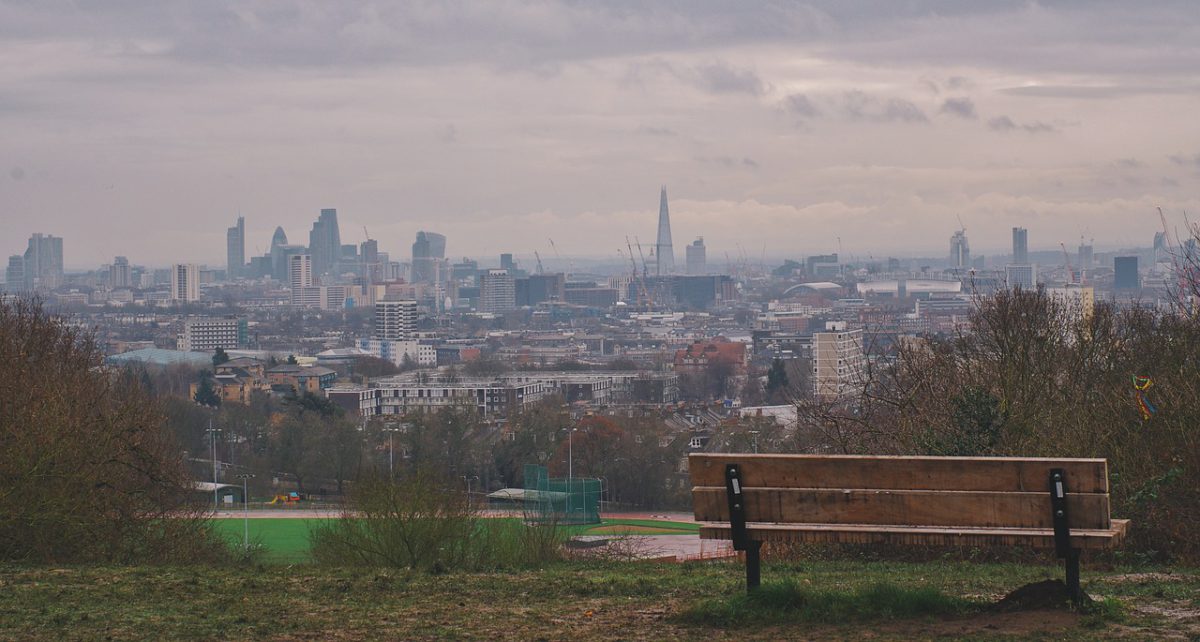 Things To Do In London As A Student
The London Blues
An ode to London students, pressed against the overcrowded tube window staring at adverts for probiotics and comfy mattresses. With this I hope to show you that London is not just the monotonous melting pot of, angry joggers and traffic. we all endure at times but also a city filled with hot spots of creativity and opportunities for adventure.
Whether you spend your time alone or with similarly disenchanted companions, here are some cures for your London blues.
For a Drink
Ladies and Gents is a quirky underground cocktail bar that has emerged in a refurbished set of Kentish Town toilets. An awkwardly lonely bouncer can often be seen milling around the top of the steps and if you charm him/her successfully to gain entry you will be greeted by a friendly group of staff and some extremely creative and tasty cocktails made from locally sourced ingredients (they even make their own gin!). Never be afraid to ask for something different if they can't satisfy your taste for poison.
The Vine is a newly refurbished pub that can be found a five-minute walk up the road from the previously eulogised cocktail bar. Once a relatively nice pub with enjoyable comedy nights upstairs and a nice beer garden out the front the Vine has since been transformed into a wannabe winter Olympic curler's heaven. The addition of two shining Shuffle Boards, not to mention the tasteful refurb in general, has added a spark to this vibrant watering hole. The game is addictive to the extreme and you probably have no idea what it is so go and check it out! Visit on Mondays to play for free otherwise its £5 for half an hour on weekdays and £10 on the weekend.
The Faltering Fullback, located in the backstreets of Finsbury Park and hidden in a partial coat of ivy, boasts one of the best beer gardens in London. The Irish pub is often rocking with singing and shenanigans over the weekend with live music on a Sunday night, frequently ending with some drunken singalongs and a broken guitar string or two. They also show the football on big screens but during the week it's the perfect place for a candle lit pint or glass of wine and a game of pool or seven. The terraced wooden beer garden is the main attraction however and is littered with heaters making it a year-round experience.
Café Cairo can be found on the southern realms of London between Clapham and Brixton and caters for those after Rum punches and pizzas in the surroundings of Moroccan wall hangings and scatter cushions. A coffee shop by day and musical venue by night this place captures the imagination for sure.
For Something Different
The Top Secret Comedy Club lies a short walk from Covent Garden under a rather unrecognisable building adding to the exciting impact of the loud music and cheap drinks that welcome you before the laughter starts. During the week tickets can be as low as £1 and, if you're lucky, a familiar face might appear on stage to test some new material… The weekends are pricier but only up to a tenner or so. A great evening out and nice and cheap.
Everyman Hampstead, the original cinema of the chain, possesses a unique cosy and vintage character that can't be replicated. Located on Hampstead high street the it is very accessible and though the screenings are limited and the prices are high it's all worth it for the luxury. As in other everyman cinemas food and drinks are served to your seat and sofas are available as well as chairs to make sure you are as comfortable as possible, even when Leo is attacked by a bear…
London Craft Club offers the perfect breaks from sitting on laptops and sifting through books as Londoners are encouraged to rediscover their creativity and get making things! There website gives you all the information you need and also tells the wonderful story of how the idea was set up and made into something that can really help those who are struggling to meet like-minded people in the concrete jungle. The workshops take place across the city and range from Japanese bookbinding to feminist embroidery and many others.
Gospeloke is the ultimate 'something different' in London's night life scene at the moment. If you've ever been walking through Hoxton and imagined what it would be like to sing karaoke with the backing of a gospel choir then you're in luck! That is literally what this event is all about and it's a great option for you and your tone-deaf friends.
 For an Adventure
Hampstead Heath is one of London's most well-known green spaces and boasts one of the best views of the city from the top of the infamous Kite Hill but there is more to it.
Getting lost in this park that stretches from Hampstead down to Gospel Oak (not to be confused with the karaoke night) can be one of the most rewarding experiences. Small hidden gardens can be explored amongst the sprawling woodland with ponds and bridges and the shining white Kenwood House all adding to the magic.
There are three swimming ponds that stay open all year round and are a major attraction in the summer months whilst the hardier can be seen breaking the ice for a New Year's Day swim. Swarms of parrots shoot from tree to tree as cocker spaniels leap from puddle to puddle. If you're looking to get lost in the feeling of calm that only nature can create then this is the easiest place to do it.
Epping Forest is another option for those looking to escape and though a bit further out than Hampstead Heath it is certainly worth the tube journey to explore the larger and wilder expanse where you can even camp overnight.
Inspiring Interns is a recruitment agency specialising in all the internships and graduate jobs London has to offer