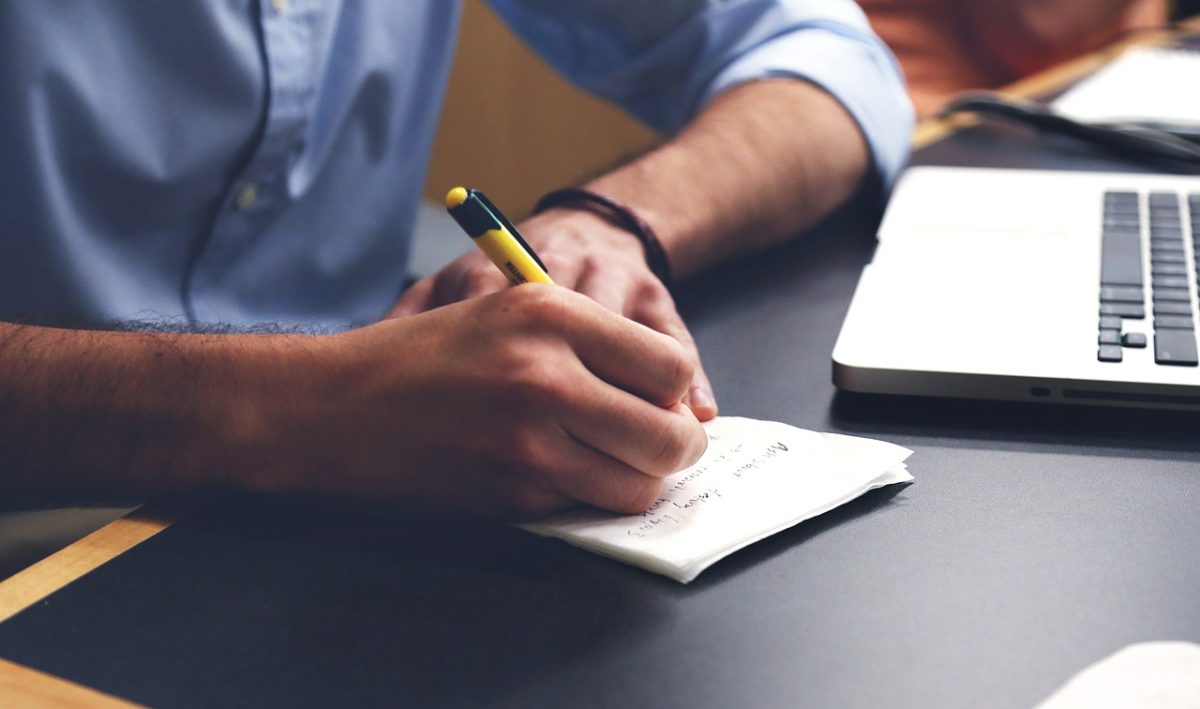 How To Become A Successful Screenwriter
Fancy yourself as the next Guillermo del Toro or Greta Gerwig? You'll need creativity, patience and perseverance, but if you're a natural storyteller who's passionate about film, a career in screenwriting could be yours.
What makes a successful screenwriter?
Every screenwriter needs a strong understanding of the basic principles of dramatic construction. To succeed, you'll need to combine this with a vivid imagination, an aptitude for writing visually and the ability to cope with rejection.
You might have come up with an original idea, but your screenplay also needs to have a marketable plot, strong characters and believable dialogue. When agents or producers read the script, they need to be able to imagine how it will translate to the silver screen.
Outstanding screenplays take time to develop, so before you start scribbling, immerse yourself in the world of film. Watch a wide variety of movies, study scripts and read plenty of good fiction. Cinema is all about storytelling, after all.
While your ideas are percolating, we recommend developing your communication skills. These will help you to pitch your ideas confidently and collaborate with a team.
What training is available?
You don't necessarily need formal training to make it as a screenwriter. There are plenty of free resources online that will teach you the basics, including the University of East Anglia's online course, An Introduction to Screenwriting.
There are also some great books about screenwriting, including William Goldman's Adventures in the Screen Trade and David Trottier's The Screenwriter's Bible. Reading these will help you to understand plot creation, storytelling devices and story development techniques.
However, there's no denying the fact that good screenwriting courses can give aspiring screenwriters a head start, as they include opportunities to showcase your work and network with people in the industry. Keen to gain a degree? Both the University of Falmouth's BA in Film and the University of Portsmouth's BA in Film Production cover screenwriting.
BAFTA also runs a UK Scholarship Programme that offers up to £12000 to students studying an approved post graduate course in film. Approved courses include the National Film and Television School's Screenwriting MA.  Students on the NFTA's six day intensive course in scriptwriting for film and TV are also eligible for  a number of bursaries and scholarships.
How do I get my screenplay noticed?
Whether you opt for formal training or not, the only way to put what you've learned into practice is to pick up your pen and write. Screenwriters usually work on a freelance basis, pitching original film ideas to producers in the hope that they'll be sold or optioned. If your idea is optioned, a production house will pay you to retain the right to produce a script, even if it never becomes a movie.
To find a list of production companies, check out the UK Writers and Artists' Yearbook or the Hollywood Screenwriting Directory. However, most production companies don't accept unsolicited work, so they're unlikely to read your script unless they know you. This is why it's crucial to network with people in the industry. Film festivals are great for this, as you'll get the chance to listen to and chat with writers, producers, directors and, crucially, agents.
Why do I need an agent?
Producers are much more likely to read a script that has come from an agent they trust, so being signed up by an agent should boost your chances of success. But don't approach them empty handed.
According to Screenwriting coach Hayley McKenzie, "agents want writers who already have some traction, so they'll expect you to have at least a couple of very strong spec scripts under your belt and already be developing relationships within the film and television industry."
Other ways to showcase your talent
Another way to kick start your career is to win a place on a mentoring scheme like Channel 4's 4 Screenwriting course. This offers 12 new writers a chance to network with industry experts, craft an original drama, work on it with script editors and see it performed.
Competitions are another way to showcase your talent. The BAFTA Rocliffe New Writing Competition is a great example, as you can win the chance to have your work performed by professional actors in front of producers, development executives, directors and literary agents.
Becoming a screenwriter takes dedication and hard work, so don't expect overnight success. According to story analyst and script editor Patrick O'Driscoll:  "It's a marathon, not a sprint. If you possess the determination and the passion to pursue a career in screenwriting my advice is to put your head down and Do Not Stop."
Anna Whitehouse writes for Inspiring Interns, which specialises in finding candidates their perfect internship. To browse our graduate jobs, visit our website.