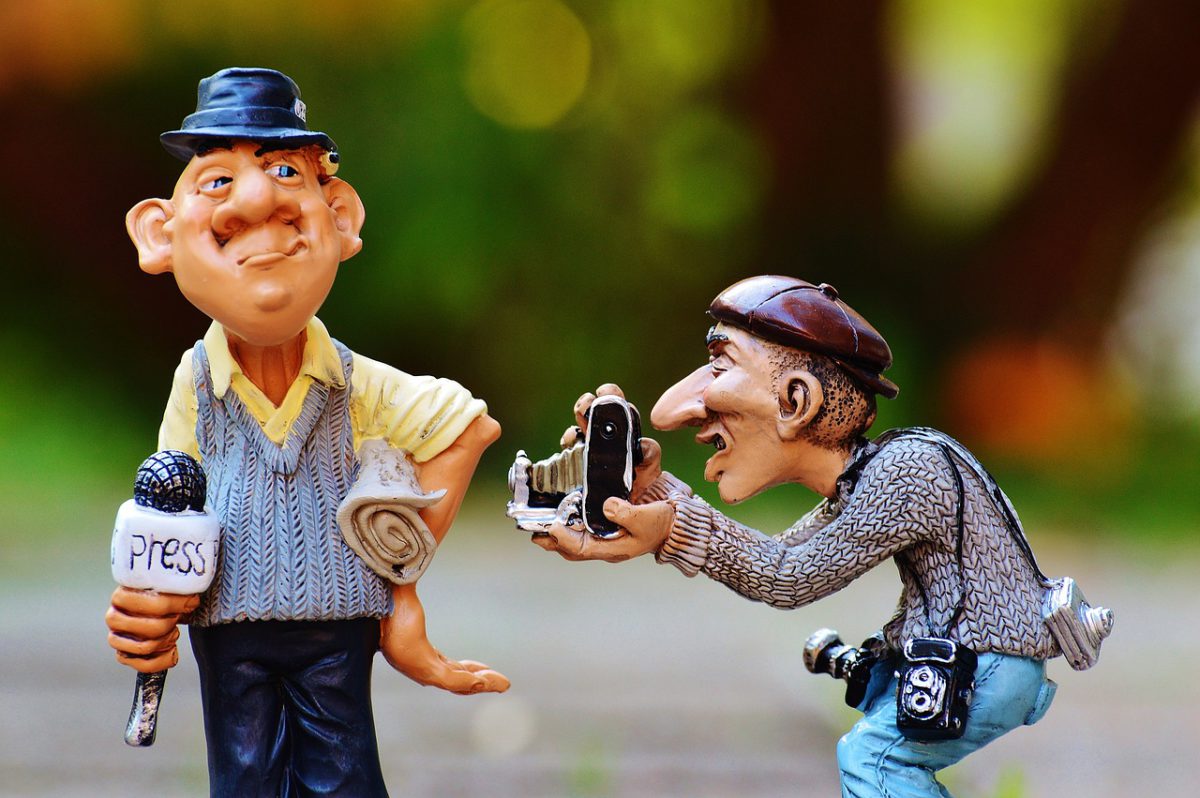 5 Top Tips For Aspiring Journalists
Just started a degree in journalism? Or fancy a career writing or shooting news stories? Here are a few tips for the beginners out there, to stand you apart from your peers!
Experience is everything
By having experience, it shows people that you have thought about what you want to do and begin to decide what area you are keen to work in.
"The more experience you can get before you apply for your first full-time job, the better. It will also give you a good opportunity to gain useful skills and experience working with a range of people from all sorts of different backgrounds." Aiesec
One of the biggest benefits The Intern Group suggests to interning is, gaining valuable contacts and even a potential job. Especially when firms are more comfortable hiring someone who is familiar with how the company is run – like an intern.
Teach yourself Adobe software
Photoshop, Indesign and Premiere Pro in particular. These are essential software skills needed in several areas of journalism making. Premiere Pro will help with tv documentary shooting and editing. Indesign will help with magazine design and creating imagery for digital publications or even social media.
Get work published
Whether its a small online magazine, your own YouTube vlog, or even your university's student newspaper, getting work published is crucial.
Not only will it look great on a cv, but will expand your experience and develop skills.
If you're particularly interested in entertainment, live tweeting the results of tv shows, writing soap highlights or even a review of a movie you've just seen, are beneficial. It shows passion and commitment to the area you want to work in.
Try and organise your content so that you have fresh, relevant posts and vlogs being uploaded and published regularly, to entice readers and viewers.
There are so many online magazines, blogs, local radio stations, local magazines and newspapers for you to contribute to. Have a really good research at what's out there. Sometimes you have to contribute free work, but it's published work!
Practice shooting and editing on your phone
Can't afford professional camera kits? The newest phones have incredible cameras. Buy yourself a few apps and have a play around!
Social media
Social media is a great way to drive and increase traffic to your content. Consider having a separate account for your published work, if not, use your social media profiles to promote your published work.
Twitter is hugely popular for news. Tweeting and retweeting things that interest you and are relevant to what you want to write about allows, conversations to build up.
---
Feature image credit: Pexels
Rebecca Miller is a freelance accredited, multimedia journalist. Check out her online portfolio here and find her on LinkedIn. 
Inspiring Interns is a recruitment agency specialising in all the internships and graduate jobs London has to offer