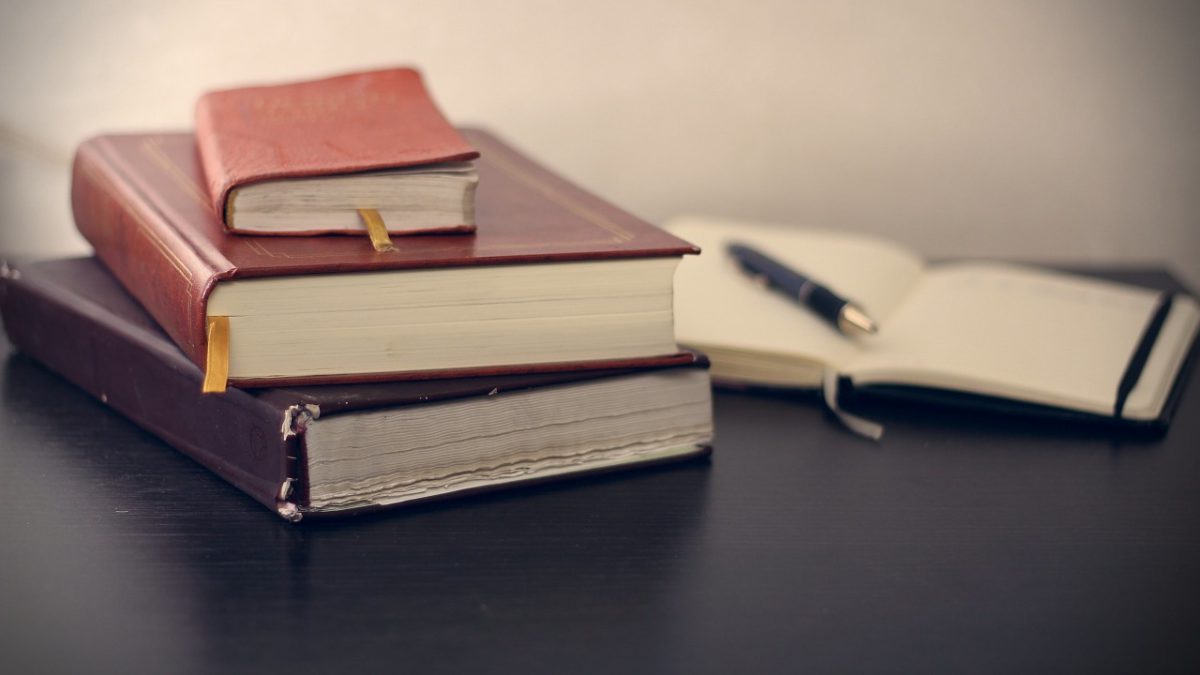 Why Your English Degree IS Worthwhile
As an English student, you're often the subject of a few puns; your degree, apparently, being the punch line.
While the importance of English is emphasised at school, it soon falls behind in the educational queue. Especially when people ask, "What degree will make me the most money?" Science and maths take the lead. That doesn't, however, mean it's not worth your time and money.
Stephen Fry and Emma Watson are among the many who have studied English at degree level. But why are English students so self-conscious of their degree that explores language and literature?
Times Higher Education outline the pros of studying English language and English literature. Here are a few reasons why your English degree is most certainly worthwhile.
An English degree…
… Makes you a better critic
A core part of an English degree involves developing one's critical thinking skills. This skill is widely transferable. According to The Balance, critical thinking is "one of the most sought after qualities that employers look for in job candidates." Who's unemployable now?
According to Filtered, critical thinking is the application of "reasoned decision-making." Employers are looking for applicants who use logic to reach decisions. In their essay, an English student must weigh up both sides of the argument and reach a reasonable conclusion. English students think critically in their sleep.
… Helps you become a self-assured communicator
English students spend 3 or so years becoming masters of structure. This skill will naturally transfer into successfully verbally expressing ideas and arguments. When jobs require input in meetings and/or presenting information, an English graduate likely has the skills to convey their points successfully. If any student stands a good chance of communicating well, an English student could just be your best bet.
… Polishes off your writing skills
Most degrees involve essay-writing, but who better to take on this task than an English student? With a deep understanding of the English language and its features, an English student is likely to manipulate language in a clever and succinct manner. There are naturally many advantages of this.
Applying for jobs may feel less of a chore as an English graduate. Cover letters will feel easier to write; your portrayal of yourself will come across as confident. Employers are looking for job applicants who depict
themselves well in their applications; English students are likely to do just this. Being a good written communicator is beneficial more personally too. Writing important letters and emails will feel like second nature to someone with an English degree.
… Is broad (in a good way!)
You're doing an English degree… So you want to be a teacher? If you're doing an English degree, you're already well-versed in people assuming you're going to be a teacher. In actuality, not all English students want to be teachers. Because that's not all an English student is good for.
An English degree can prove useful in many varied fields. Prospect outline that an English degree can lead to careers in copywriting, in publishing and in journalism. This may be unsurprising but Prospect also outline advertising and social media jobs as possible career choices. Ultimately, skills acquired from English degrees prove very applicable in the wider job world.
Ultimately no degree is invalid simply because somebody says so. If your degree leads you directly to the career you're seeking post-uni, then it'll always be worthwhile. If you're not sure where you're heading after graduation, you're likely to have, at the very least, picked up skills employers are impressed with. Your degree, even completely accidentally, could lead you to a dream career that never crossed your mind previously.
English degrees offer students the chance to develop many employable skills. According to Prospects an English degree provides students with skills such as good organisation, the ability to understand texts well and carry out excellent planning. English is often a degree that will become what you want it to be. Through selecting particular modules or research topics, students will have a unique experience to present to future potential employers.
Kathryn─known as Kat even though she prefers Kath─studied English Language at Cardiff University and now wants to finally write that book she's always been meaning to write. Check out her Twitter, Instagram and blog to delve into her mind further. 
She writes for Inspiring Interns, which specialises in sourcing candidates for internships and graduate jobs.