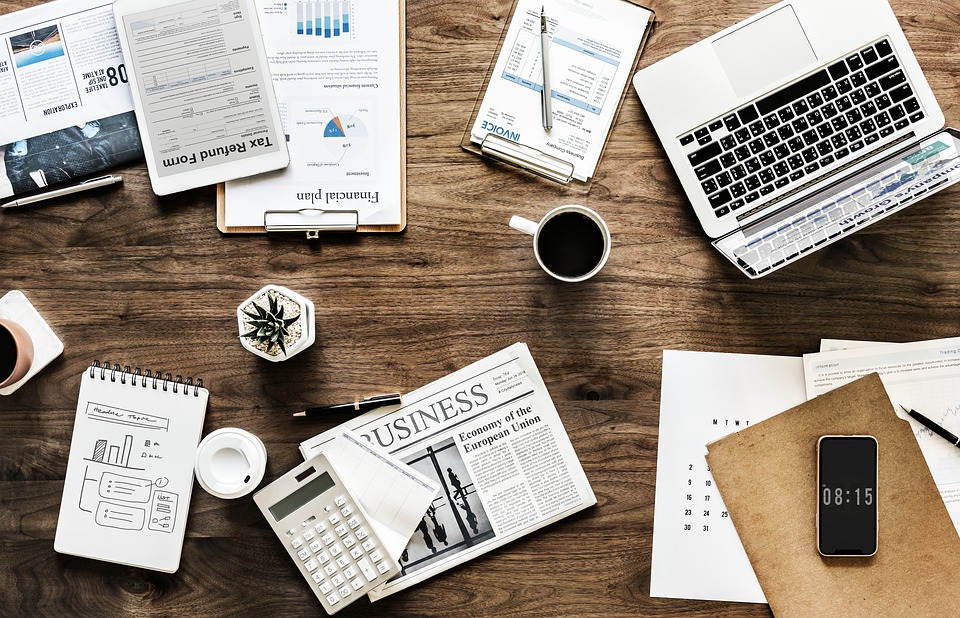 Why Choose A Career In PR
PR or public/press relations may not be the most the first job that comes to mind when leaving university.  However, it can be an exciting, varied role, which can lead to great opportunities. If you're an outgoing, extroverted, strong communicator who loves social media and people, let me explain why you could be suited for a career in PR.
PR is how a company communicates with the public and the press.  A good company will use PR to boost their own public image.  They do this through targeted media campaigns, organising events, copywriting, liaising with journalists and a whole host of other things.  So, why could you be good at PR?
Strong Communicator
In PR, you need to be good at talking.  You will constantly be emailing, calling and meeting journalists or clients.  And you'll soon discover that calling is the fastest way of getting things done.
And this is especially true if you're engaging with poor communicators.  You know the ones I'm talking about: the ones who never reply to your emails.  As long as you're polite, don't be afraid to be persistent and chase them up.  Although be careful doing this with journalists.
However, if you're a shy introvert, then PR probably isn't for you, as PR requires you to be confident, enthusiastic and passionate.  And you can't be shy about displaying any of these traits.
It's no secret that we are attracted to passionate people.  If you have a million-pound idea, would you go to a PR agency who was 100% passionate about it or to one that doesn't care that much? The first one, right?
Being a strong communicator also means that you can easily build rapports with people and that you value your relationships with these people.  You want to turn these clients and journalists into repeat customers who are always coming to you when they need something.  In short, if you're a people person then go for PR.
It's fast-paced
If there's one word to describe PR, then it would be fast-paced.  You will be working to multiple, turn-around deadlines in a high-pressure environment.
This means that you need to be organised and you need to be able to multi-task.  You also need to be flexible for when things go wrong, as having things go to plan doesn't happen too often in PR.  How fast-paced PR can be depends on whether you're doing it in-house for one particular company or whether you're working in a PR agency.
In PR agencies, you'll be working with multiple accounts, so things can become intense quickly.  But if you think you'll thrive on the intensity, then go for PR.
Creativity
PR is a great role for creatives, as you'll be thinking up marketing campaigns to help different brands sell themselves.  You could be creating brand stories and messages or working more on the art and design side.
After all, we invest just as much in a particular brand, as we do in their product or service.  Dollar Shave Club exploded onto the market with their witty, irreverent videos, which capitalised on the viral sensation.  And it worked, as they received over 12,000 orders in their first two days.
Furthermore, for those in a humanities or arts degree, PR is great, as a lot of the role is creative writing.  We've already discussed writing stories and campaigns for bands, but you could also be writing press releases for journalists.
You could be writing articles or social media posts.  All of these require different writing styles, the likes of which would suit any aspiring storytellers out there.  Want to know more about copywriting? Then I recommend reading this Ultimate Guide.
PR could also be a good option for those in the social sciences.  To have a successful campaign, you need to know what your target market wants and to know that, you need to know how you think.  Having a Psychology or Sociology degree already gives you a valuable insight into the human mind.
Thick Skin
If fast-paced is one word to describe PR, another is stressful.  We've already discussed that you'll be working to multiple, turn-around deadlines, but so will everyone else.  And some people react to stress better than others.  And if you find yourself working with someone who doesn't cope well with stress, you'll need the mental fortitude to deal with this.
Moreover, any good creative knows that receiving criticism is part of the gig.  Any copy you write is likely to go through multiple edits, before it's deemed publishable.  But don't be downcast if this happens.  As long as you receive constructive criticism, your copy will always improve, until it reaches the level where it doesn't need to be edited at all.
So, if you're a confident, charismatic, creative people-person, then PR could be the career choice for you.  Just one more thing, if you've watched Mad Men, don't expect PR to be anything similar.
If you go into work and start necking whisky and flirting with the secretaries, then you can expect a call from HR.  It's not the 1960's anymore.
James Linton is a graduate of English Literature from Newcastle University. Across his life, he's written silly stories about talking birds and cats, teenage angst-ridden poetry and is currently recovering after having finished his first novel.  He has been published in a handful of small publications.  When he's not writing, you'll find him imagining scenarios that will never happen. Check out his Blogspot and WordPress.
See our roles in PR here. If you'd like to discuss your job search, get in touch on 0207 269 6144.