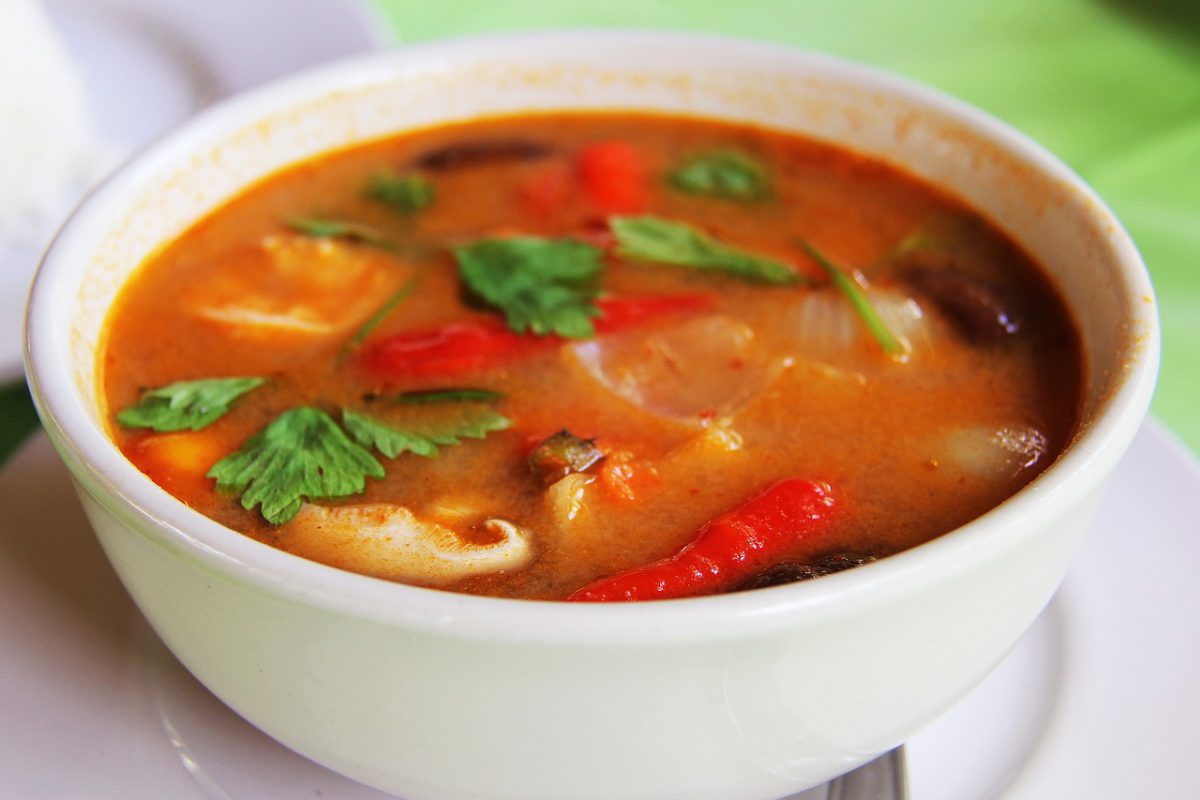 Make-Ahead Meals To Get You Through Exam Time
Whether you're cramming for an upcoming exam or researching book upon book in preparation for an essay or presentation deadline, your spare time can become pretty limited – but that doesn't mean your food choices should!
At a time when it's especially important to eat well, it ends up being more tempting than ever to live off canned and freezer food (or your housemates' take away left overs…).
If deadlines are looming take the time now to whip up some great food that can be prepared and/or frozen in advance. Here are some simple (and inexpensive!) recipes to get you thinking.
Breakfast
Smoothies
A really simple and healthy way to start your day. Heard of smoothie bags? All you need are some freezer bags and some of your favourite smoothie fruits. Chop up a variety of portions and distribute them evenly between the bags, switching up fruits and their quantities for different flavours.
Pop them in the freezer (label the bags first if you want) and then they're ready when you are! When you want a smoothie, simply grab a bag and blend (adding some extra yogurt or juice if you'd like). For more ideas and tips, check out this link.
Scrambled Egg Muffins
Perfect if you like to start your morning with a protein fix – and they're freezable too. For this you're going to need a bunch of eggs, a muffin tray, and whatever you think goes great with eggs! Ham? Cheese? Spring onion? Check out a full recipe here and here, then create your own!
Oatmeal cups
Again, you'll need a muffin tray for these bad boys. Perfect source of slow release energy to get you through the day. This recipe is basically porridge but topped with whatever fancy topping you like and then frozen for the day you want them. Super easy to whip up a big batch and keep them ready for another time. They're cheap too! Check out the original recipe here.
Granola
Got an old coffee jar saved in the back of the cupboard? Now's the time to put it to some good use! Granola is super easy to make, and to customise to whatever kind of flavour you like to get up to in the morning.
All you need to do is heat your 'wet' ingredients such as honey and peanut (these will work as the binder) and then mix in oats, dried fruit, coconut shaving – whatever you like! Spread it all across a baking tray and 25 minutes later you're done. Store it in a jar when it's cool and it's ready to go – check ouot the recipe right here.
Lunch & Dinner:
Sausage Rolls
Whether you like them in bitesize form or otherwise, these are a great reward after a long morning of work. Here's the recipe!
Curry
Never made your own curry from scratch? It's really easy and there are tens of different flavours and combinations. Why not start with Jamie Oliver's Sweet Potato, Chickpea & Lentil Curry or this simple Chicken Curry? Or try Mary Berry's Lamb Dhansak? These can be frozen too!
Pasta Bake
If you've got a pasta dish that's been sitting in the cupboard since your Mum brought it for you in first year, now's the time to dust it off and put it to good use! Pasta bake is another dish that can be prepared in advance and is something to look forward to after a long day in the library. Try Martha Stewart's Baked Penne with Chicken and Sun-Dried Tomatoes or Baked Broccoli Macaroni Cheese.
Soup
Another great idea if you want to batch cook a couple of portions and freeze them for different days. Whether you like good ol' fashioned tomato soup or something more adventurous (Spicy Chickpeas, Coconut and Tomato Soup, anyone? How about Spicy Thai Peanut and Sweet Potato Soup?) give it a go and enjoy later.
Pizza
Can't quite bring yourself to give up pizza entirely? Well, at least try making your own! Or there are these mini ones here. Once again, these are freezable so no worrying about needing to use them up ASAP (although, feel free to if you want…)
Yorkshire Puddings
Wanna get fancy? Or simply make your housemates jealous? Have a go at some Yorkshire puddings. Don't let your Sundays suffer.
Sweet treats and Snacks:
Banana ice cream
No, it's not just for vegans. This guilt-treat is great whether you prefer plain or something a little different. There are virtually hundreds of different combinations to choose from.
Biscuits
This recipe is easy to follow, can be halved or doubled without a calculator, and the biscuits can be frozen up to three months – win win win!
Frozen Chocolate Banana Bites
Cheap, sweet, and more or less guilt-free. Perfect if research and revision leaves you peckish and on the hunt for quick snack – give these a go.
So, while your mates are chowing down on lashings of toast and reheated pizza, you can still eat like a champion. Awesome.
(Here's a few tips and advice to help you stay safe and healthy when freezing food.)
Jodie R Reed writes for Inspiring Interns, which specialises in sourcing candidates for internships and graduate jobs.