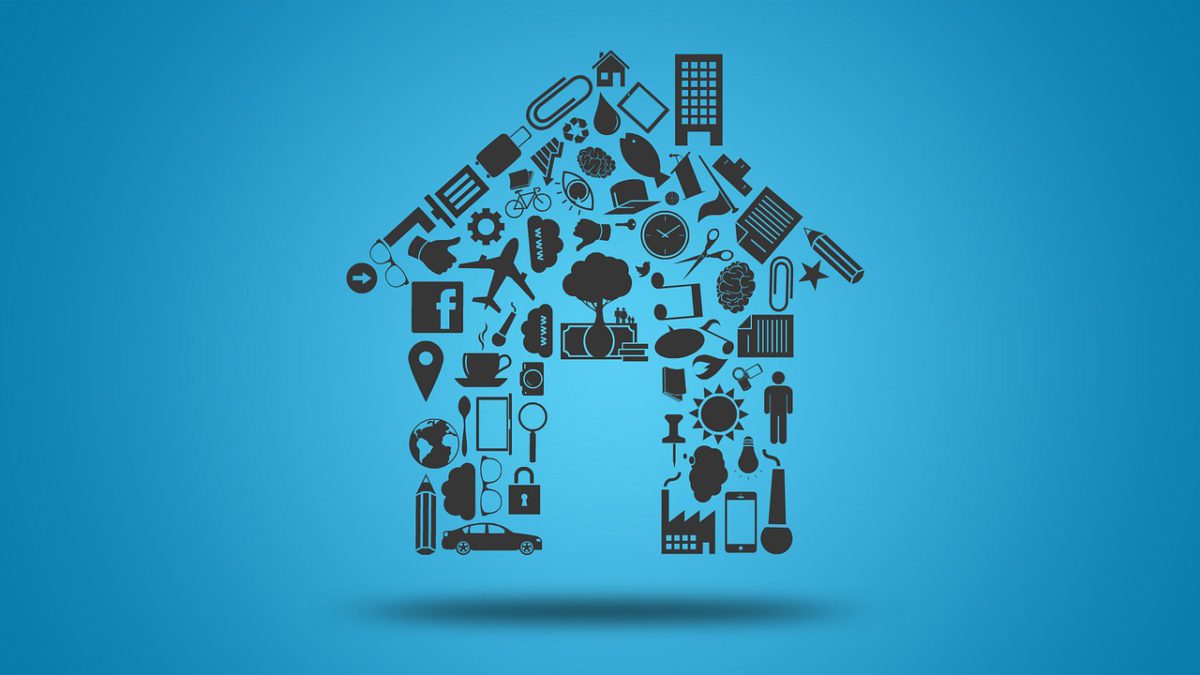 Renting 101: Finding Accommodation Away From Campus
During your first year, student accommodation is a fun way to experience uni. You can enjoy all the stereotypical stuff Hollywood films promise: the noisy flatmate, the dirty kitchen, late night parties and fire drills at unnecessary hours of the morning.
Still, after a while, it all starts to get bit tiresome. Your room is tiny, the dishes are now piled up in the sink and lord knows you won't be the one to do all the cleaning (again). The walls are thin and you are sick of hearing certain… noises.
Ready to make the jump into the adult world of renting a flat or house? Here's the basic info you need.
Estate agents

Pros
Estate agents know where to look and they should be registered (e.g. with the National Association of Estate Agents). Being professionals, they can usually give advice about the local area and are a good first point of contact in case you need reparations done, want to file a complaint or more.
It's always best to go to a number of letting agents and give yourself a good amount of time so you are not looking for a house at the last minute. Don't be the group forced to accept whatever is left; a house gained this way is unlikely to be better than the student accommodations you wanted to leave in the first place.
Cons
'Ware the fees! Before you decide to go to an agent, do your research, especially when it comes to their commission rates. Some estate agents can really hurt you when it comes to getting commission from each property – on top of the deposit and any other costs they want you to pay. You should also be wary of the agency's reputation; ask around your friends and check any online reviews.
Bear in mind that if you don't have a guarantor, you may be asked to pay rent six months in advance, upfront, in order to secure the property. Sometimes this number can vary, depending on the deal you strike with the landlord, but usually it is done as a security measure.
Private landlords
Pros
Everything is negotiable. Some landlords might not mind that you don't have a guarantor, and will only ask you for the deposit. This is all dependent on how much they feel they can trust you and how you present yourself to them; first impressions matter!
If you prove yourself a good tenant, it will come in handy in terms of flexibility. For example, they might be willing to give you a few extra days  if for some reason you can't pay rent on the exact date.
Cons
Though some use accreditation schemes, private landlords don't have to be registered with any association in order to let their property. This gets in the way of safety, both legally and personally, so it's best to always approach this type of renting with a degree of caution.
When you go in to see the property, check out the area first and never go unaccompanied. If they are fairly new landlords, they might not be fully knowledgeable of all it entails; familiarise yourself with your rights so you can come prepared.
Finally, as weird as it may sound, private landlords might not give you a contract. If this is so, turn away immediately. 'Informal' arrangements are never worth the risk.
Shared housing

Pros
You get to split the rent, and utility bills, and everything becomes so much easier. There is always someone to hang out with and, since you know this person, things are never really awkward. Plus you can always rely on the other person if you need something.
Cons
All of the above, flipped around. Friendships can be seriously tested when you have to spend 24/7 with another person. Perhaps the other person is a little lazy and leaves all the cleaning to you, or they're late in rent and this affects your reputation with the landlord. Maybe your flatmate has habits you didn't know about and don't particularity like.
The good news is that, being friends, things like this are usually easily resolved.
Shared housing

Pros
You get to socialise and meet new people! You can always chose to go into student share, normal share or share with professionals. Keep in mind that, if you chose the last, they'll have different expectations to most students.
Finding flatmates is not the least awkward thing in the world, but there are ways of getting around it. Again, always approach flatmate-finding with caution.
Cons
You will be paying for a room. That is it. All other areas of the house (unless it's an ensuite) will be shared with the housemates. There may also be certain types of house-share accommodation where you live with the landlords. In this case, you'll have to abide by their rules completely.
Though sharing houses may give you an opportunity to widen your social circle (and narrow your expenses), if you are stuck with people you don't like then you might be trapped in this situation until the end of your tenancy.
Distance
The last thing to consider is, of course, how far the house is from local amenities. Grocery stores, public transport (bus or tube) and distance from the city centre should all come into play. It might not sound like an important thing, but if you want to find work and have the occasional night out then  you want it to be in close proximity to a busy environment (whatever that might be for you).
There is no formula for finding the perfect accommodation, and at times you will have to compromise in order to get what you want. Don't cp[y the average first-timer: learn the basics! Things will be easier, you will understand the process better and soon you'll be getting a good night's sleep away from campus accommodation!
Inspiring Interns is a recruitment agency specialising in all the internships and graduate jobs London has to offer.