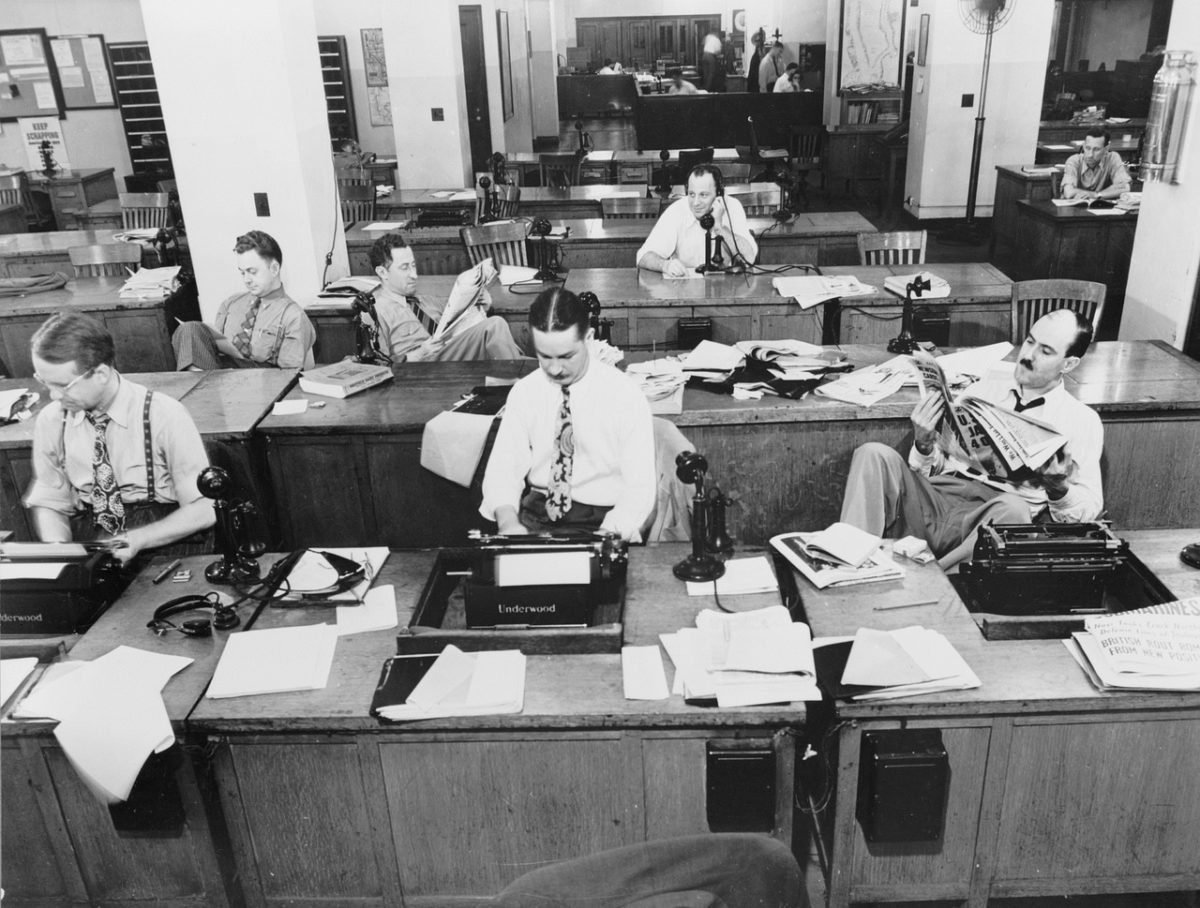 Want To Get Into Editorial? Check Out These Internships
Budding journalists, bloggers, and editors know all too well how difficult it can be to land their dream editorial role.
If you're being rejected because you haven't got a portfolio that stretches wide enough, or because you fall short in terms of experience compared to other candidates, then it's probably time to consider some editorial internships. These can be either for the summer or during a placement year as a part of your undergraduate studies.
Internships can build your CV and portfolio, extend your skillset and give you more to talk about during those dreaded interviews. Why not hop aboard?
ESPN
If you have a passion for sport and all things media, and are currently on an undergraduate course, then this placement year may be for you. You will be assisting editorial teams, writing and sourcing material, uploading content and much more.
Deadline: 15 December 2017. Apply here. 
Oath
Oath is a media group which manages the likes of Yahoo and The Huffington Post. Their editorial internship will teach you how to analyse traffic, audience and manage data requests for content performance for Yahoo. Supporting the editorial team, there will opportunities to work on all of their desks from News to Lifestyle.
Deadline ongoing. Apply here. 
Daily Express
The Daily Express is offering a paid fashion desk internship for six months. The busy department will allow you to oversee the fashion cupboard, assist on photoshoots and even attend industry events when necessary.
Deadline ongoing. Apply here.
Associated Press
This company is offering two 12-week paid summer internships on their European Business News desks (London) and their Global News desks (location can be across six U.S cities and nine international locations).
Deadline for both internships: 10th December 2017. For the London internship, apply here. For the international internship, apply here. 
CE Media Limited
Essex-based company CE Media Limited is looking for an editorial intern to contribute to its two leading B2B magazine titles: Elite Business and Elite Franchise. This is a great first step onto the ladder of journalism as you'll be writing news content as well as feature pieces.
Deadline ongoing. Apply here.
Then And Now
This luxury online retailer is offering a fashion journalism internship programme for three months. Responsibilities will include writing daily blog posts, content research and co-management of social media.
Deadline ongoing. Apply here.
Vogue
Vogue are on the hunt for an Editorial Coordinator/Assistant Intern. The candidate will assist the managing editor, look after the day-to-day team admin and assist with events and projects.
Deadline ongoing. Apply here.
Good luck! And don't forget to read the requirements of each job specification carefully; some companies may want you to complete an additional task on top of your CV and cover letter!
Inspiring Interns is a recruitment agency specialising in all the internships and graduate jobs London has to offer.