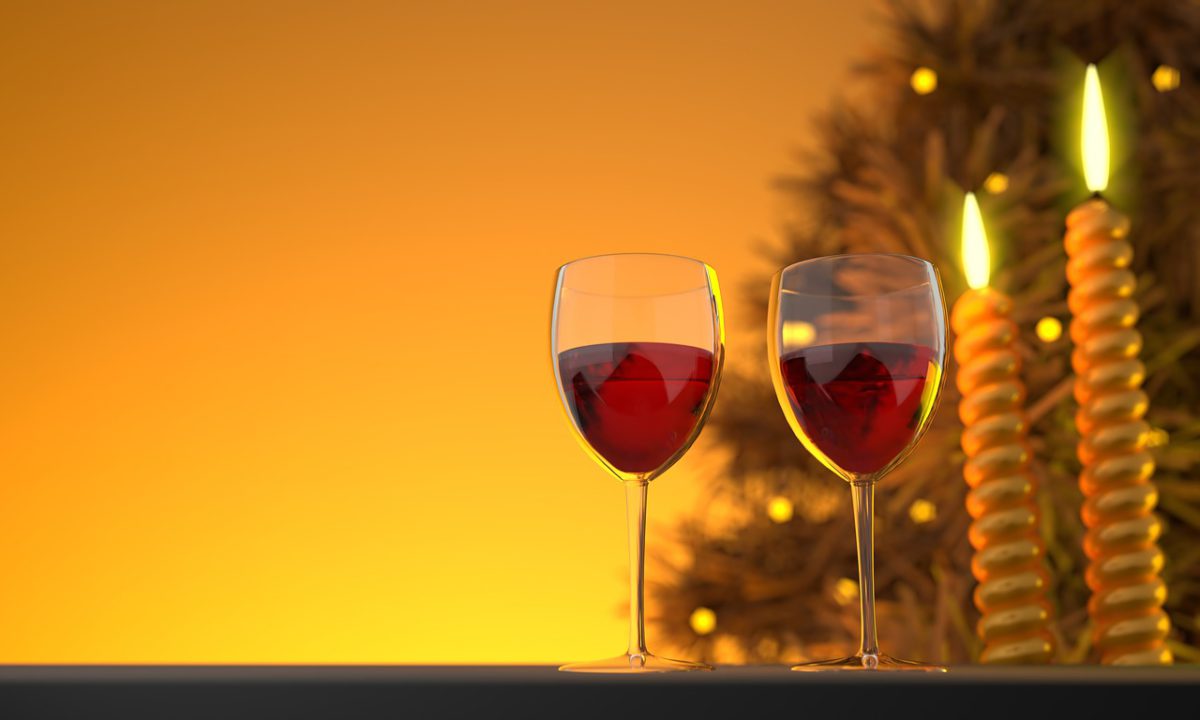 How To Cook Christmas Dinner – For Your Flatmates!
It's officially Christmas time, which can mean only one thing: gastronomic indulgence.
This is the time of year where diets go out the window. Food is a substantial part of our festive celebrations, as well as a chance for family and friends to come together over a delicious roast. If you're a student or young professional waiting for term to end and the Christmas break to begin, having a Yuletide meal with your flatmates can be a great way to bond and mark the holidays.
Still, we all know that cooking a meal can be expensive and time-consuming, particularly if you've a lot of guests to cater for. Thankfully, it's now easier and cheaper than ever to cook a roast for the whole house.
Plan, plan, plan
As with most things, it all comes down to the organisation. Before you can even begin to prep your festive meal, there are a few things you'll need to know. Make sure you know how many guests will be attending, as well as their dietary requirements; there's no point buying a big turkey if half of your guests are vegetarian.
Gather your flatmates around to decide how much you have to spend and what you're going to buy with that money. Of course most roast dinners will have staple ingredients, but there are many extras you can consider having such as stuffing, desserts or pigs-in-blankets.
Once you know what you can afford, you can work out how many of these optional additions you can have as part of your meal. Save the Student offers a handy list of ingredients and extras for a Christmas dinner; this should give you some inspiration.
Don't forget to think about the non-food elements too. Things like crackers and alcohol will all add an extra cost, so it's worth considering whether you afford them. It may seem like a lot to buy, but a meal can be surprisingly cheap once everyone chips in.
Shop around
Once you know what you're buying, it's time to hit the shops. Don't just pop down to your local supermarket and buy everything in one place; you can save a lot of money by shopping around and comparing different brand prices.
Services like My Supermarket allow you to review different supermarkets for products and see which work out the cheapest, which can be very helpful in bringing costs down. The Independent advises looking at independent businesses, such as a nearby butchers' or fruit and veg stall, which can often be less expensive than the big-name supermarkets.
Finally, don't be fooled into going for well-known brand names. Often, own-brand can be just as tasty as their big brothers and generally cost much less.
Split the labour
The great thing about a flatmate Christmas dinner is that there are usually plenty of hands on deck to help out with the preparation and cooking.
To make everything as stress-free as possible, split the labour of the day evenly among all your friends. You can also play to each others' strengths: if someone is an expert potato-peeler, make sure they're doing that job. If you have that one flatmate who can barely make toast, put them on something like dish-washing or drink-making where they can do little harm.
It's also worth considering the space you have; most student kitchens can be on the small side, meaning it's not ideal to have six people cooking in there at once. Consider what can be done earlier in the day – for example, vegetable peeling and sauce-making – and make sure everyone has their own time slot to get their tasks done.
The BBC have provided this great timeline of what should be done when in your Christmas meal prep.
Ready, steady, cook
Now that you've done all the shopping, budgeting and preparation, it's time to get cooking.
Hopefully most of the things you've bought will be a simple case of following instructions on the bag of the packet, such as ready-made roast potatoes, pigs-in-blankets or stuffing balls. However, if you're making things from scratch, or for the bigger jobs like roasting the turkey, you'll need to know what you're doing.
Luckily, there are thousands of recipes out there. The Guardian has this summary of cooking all the Christmas basics from meat to gravy, which will make a handy guide as you navigate the Christmas kitchen minefield.  Just remember to keep calm and organised at all times; you can help yourself with this by pre-reading recipes and instructions so you know whether anything has to be defrosted and how long the cooking times will be.
You also need to make sure you have everything you need, such as enough pans to cook in or enough plates for your guests, to save hassle later on. Finally, it's worth knowing when you want your dinner to be served so you can get the timing right.
Sit back and enjoy
After all your hard work, you deserve to relax and reap the rewards of your efforts. Once dinner has been served, turn your focus onto spending quality time with your flatmates – and if that means leaving the dishes for a few hours, so be it.
Once the food and drink is flowing, conversation will usually pick up naturally, but you can also play some background music (Christmas songs, of course). If you're looking for ways to extend the festive fun, you can bring out a few games, whether it's the Love Actually drinking game, a round of Monopoly or even dishing out secret Santa presents.
You might need to do a bit of work cleaning up after your meal, but make sure having a good time is top of your priority list.
Inspiring Interns is a recruitment agency specialising in all the internships and graduate jobs London has to offer.