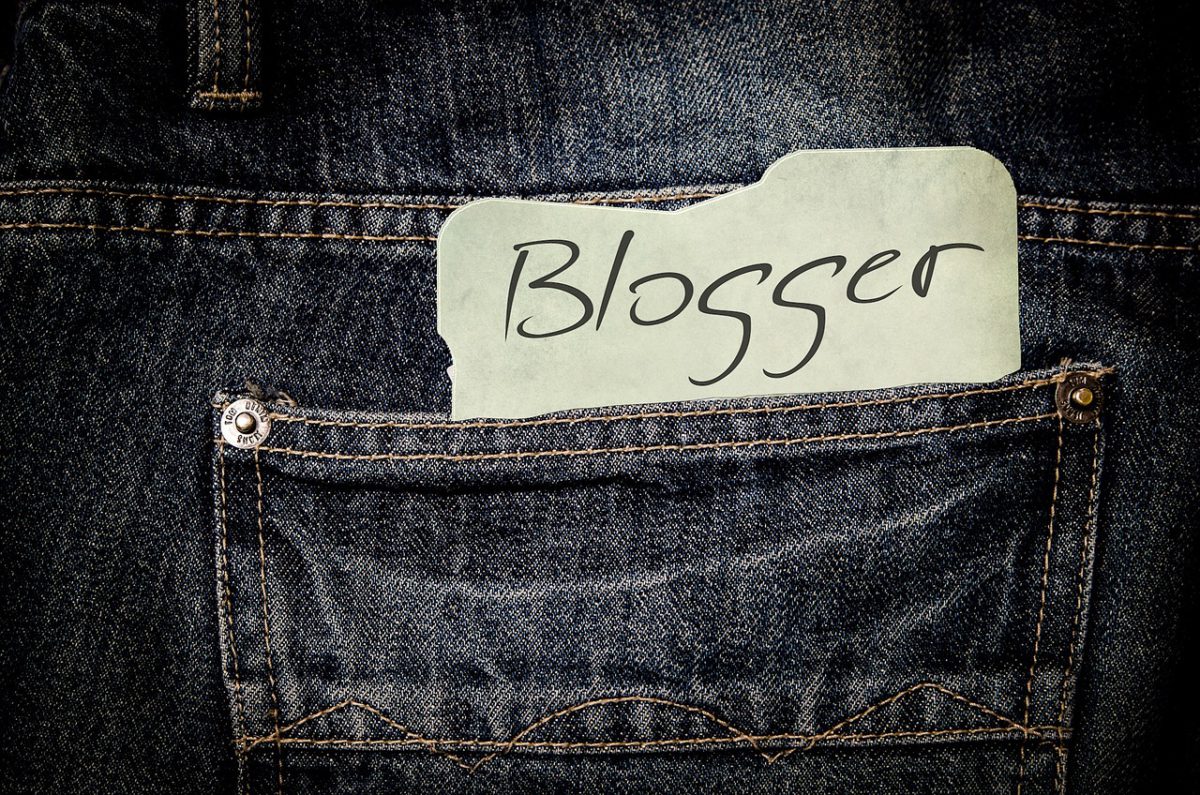 5 Common Blogging Mistakes You Could Be Making
In recent years, blogging has really kicked off. At the very most, your blog could kick off and make you a celebrity, such as the likes of Chiara Ferragni and Lily Melrose; at the very least, it could provide a great outlet for your creative writing that you can pass onto employers.
Whatever the purpose of your blog, it's important to utilise it as much as possible, to both draw in visitors and demonstrate to prospective employers how skilled you are. Although blogs are easy to set up and publish on, they're much harder to get right, and it's very easy to fall into traps that could be affecting the success of your blog.
Still, with just a few alterations, you can ensure your blog is the best it can be and fix a whole host of problems.
Mistake no. 1: Neglecting your blog design
If you've set up a blog, the chances are your forte is in writing rather than in digital design. If you're new to the blogging scene, it can also be confusing to work out blog design, code and all the other technical aspects that lay behind how your blog looks. However, the appearance of your blog is key: even if your content is phenomenal, nobody is going to want to spend time on a blog that is bare and boring.
Luckily, making your blog pretty is easier than ever. Many blogging sites, like WordPress and Blogger, have a whole host of templates for you to choose from: just pick your favourite, and they will envelop your site in the design. You can also find many sites hosting paid and free templates – although, honestly, the free ones are usually so good that you don't need to pay.
Once you have your design, make sure you bring visual appeal into each of your posts with proper formatting. This includes breaking up text into paragraphs, picking clear fonts and using pictures and quotes to break up your article. ConversionReview offers a brilliant guide on how to make your posts readable and appealing, showing just a few easy steps that can really enhance the cosmetics of your blog.
Mistake no. 2: Not proof-reading your work
We've all been there – you spent time writing a great piece of work, and then declare yourself done once you've typed the final word. As much as we like to do things as quickly as possible, not spending time editing and checking your writing can have a really detrimental effect on the work you have produced. Whenever you finish a blog article, make sure you spend a good amount of time proof-reading your work. People rarely write without making a few mistakes, so it's common to go back to your work to find typos, incorrect grammar, structural problems, or just areas that don't make any sense. Edits are a fundamental part of improving your writing and making content stronger, so never cut corners. The Income Diary offers this handy list of tips for proofreading and editing your work which is a great starting point. By editing your work, you can ensure every piece is high-quality and consistent, and you'll soon build  reputation of as a good blogger.
Mistake no. 3: Publishing at the wrong time
Ideas for content can hit you at the strangest of times, so you may be tempted to begin writing and publishing as soon as inspiration hits you. However, if you want to increase traffic to your blog, there are certain times that are more likely to attract visitors. According to Kissmetrics, blogs are more likely to receive traffic when posted on a Monday and that the best time for publishing is 11am.
You may wish to experiment with different posting times to see which brings you the most success, and once you've found your sweet spots, be sure to publish at these key times. This should also help your plan your blog better; you shouldn't have to publish posts daily, but instead have a clever schedule for new content that will continue to bring in the most attention.
Mistake no.4: Forgetting about SEO
For the uninitiated, SEO sounds very frightening, but it's actually quite easy. SEO (Search Engine Optimisation) is just about how you can make your blog accessible to search engines like Google, meaning that if someone searches a keyword, your blog will pop up.
SEO is quite a big deal in today's digital world and can get quite complex the deeper down you go, but the basics are really simple. Essentially, when you write a blog piece, you should focus on keywords.
Let's say you're writing a piece on Taylor Swift. You should make sure to include her name as much as possible (although not a ridiculous amount) as well as key terms around her, such as album titles and song names. This means that when someone searches for her or a related term, your blog has a better chance of coming up and therefore being read.
You can increase SEO by doing small things like using keywords for links rather than 'click here', captioning images on your site and using meta-data. You can find a guide to the basics of SEO at Search Engine Watch, which will provide you the need-to-know about getting more traffic on your blog.
Mistake no. 5: Not interacting with your audience
One sure way to stop your blog getting any traffic is by not talking to people to get it out there. This is such an easy part of blogging but it's also very important.
As a first step, you should make sure your blog is connected to your social media outlets, so that every time you post it gets sent out into the virtual world. With any luck, you'll have a good number of friends and followers who will want to read what you have to say – and, if your profiles are public, this can offer another way for people to find your blog. Try posting more than once, and using hashtags to increase your reach.
Another way you can build your readership is by establishing relationships with fellow bloggers. Many blog sites are social, so try searching for similar blogs to your own and giving them a follow; there's a good chance the writer could follow you back. You can build on this by leaving comments on posts and beginning to build friendships with bloggers which can prove fruitful in the future.
And of course, if anyone comments on your blog, you should always make an effort to reply; this might just turn a one-time visitor into a return visitor. Start Blogging Online has an extensive list of ways you can increase traffic by interacting with social media and other bloggers, which can make you a blogging superstar in no time.
Blogging really is a great thing to do, for both fun and your career. Never let a few little mistakes hold you back; by correcting these common errors now, your blog will come on leaps and bounds.
Inspiring Interns is a recruitment agency specialising in all the internships and graduate jobs London has to offer.