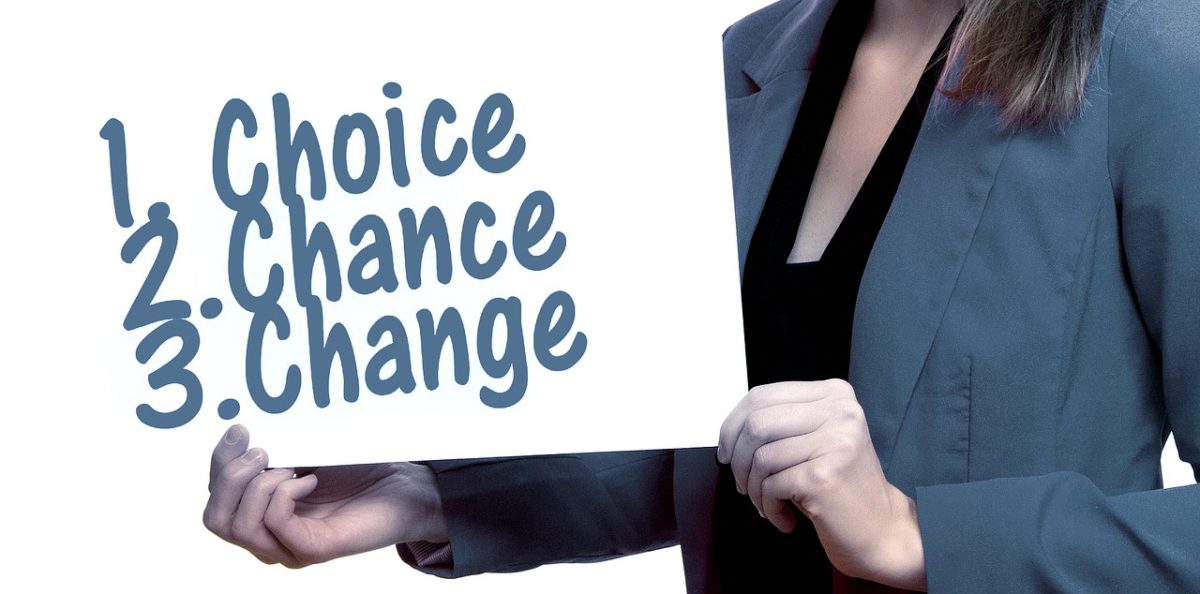 5 Ways To Decide Which University Is For You
September's come around again. If you're in your last year of school or college with your sights set on higher education, the UCAS deadline is on the horizon. In short, it's time to start thinking about which universities you're going to apply to.
Here are five things to help you decide.
Look at the course breakdown
If you've already chosen a subject to study, that's great! If you haven't, don't sweat; you've got plenty of time to make up your mind.
Once you've decided, the next thing to do is think about how you'd like to study that subject. Are you more of an exam or coursework person? If you're a literature lover, do you prefer older or newer texts? Would you like to study abroad at any point?
These are all things to think about when you're choosing which university to study at. Most university websites have course breakdowns for each of their subjects so that you take a look at all the individual modules and decide whether the course is right for you.
Think geographically
Going to university is a great chance to be a brave little tree and branch out to brand new places. You get to decide where you're going to live and just how far away from home you're going to be, so it's time to get that thinking cap on!
Would you like to go to a rural uni like Keele, or would you rather study in the midst of a big city à la King's College London? There are plenty of options and tons of universities that cater for them, whether you want to throw yourself into city life or tuck yourself away in the countryside.
Think in numbers
Did you know that there are 109 universities in the United Kingdom? That's a heck of a lot of options!
Narrow them down by thinking in numbers. Would you like to study in a university with over 33,000 other students, or would you rather be one of just over 11,000? The number of students is just one thing to think about — there's the size of the campus, miles to the nearest seaside, the price of a pint… Everyone has different priorities, so emphasise those important to you.
Look at your predicted grades
Most universities require you to achieve certain grades in your exams in order to start your course of study. This year, you'll be given a list of predicted grades. These are based on all sorts of things including your previous exam results, and they're designed to give you an idea of what you'll achieve in your final exams. They're by no means 100% accurate, but they are super useful in deciding which universities you're going to apply to.
It's great to push yourself and apply to a university that asks for your predicted grades or even higher, but it's also a good idea to have a university that asks for slightly less tucked away as a back-up plan in case you fall just short of your predicted grades. Cover all the bases and you've got nothing to worry about!
Go to an open day
Once you've narrowed down your choices using all the tips and tricks listed above, it's a great idea to book yourself onto a handful of university open days.
These occasions give you the chance to get an idea of what it would be like to live and study at the university. You can explore the campus, take a look at the accommodation, chat to students, meet the tutors and even attend a few sample lectures to get a taste of university life. You can see general talks on UCAS, student finance and the application process, as well as get answers to any questions you might have.
Open days are the best way to get a feel for a uni atmosphere and judge whether you'd feel at home there. Most unis require you to register in advance for their open days, so make sure you check out the dates!
Applying to university can seem stressful at times, but it's also super exciting. It's your chance to meet new people, explore new places and learn a whole bunch of new things.
So take the first step and start looking at which you like best. You've got this!
Martha studied English Language and Literature at the University of Oxford. She's currently a freelance writer bouncing across Europe. See more of Martha's writing at www.marthareedink.com, or follow her on Twitter. 
Inspiring Interns is an internship and graduate recruitment agency. To browse graduate jobs, click here. For senior digital and mobile jobs, please see Inspiring Search.