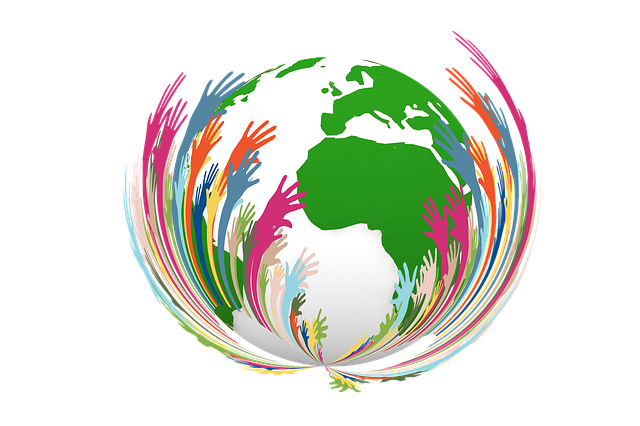 5 Reasons Why All Students Should Volunteer
2014 research carried out by the NUS found that 31% of students in higher education were involved in a form of volunteer work.
These scholars' motivation for volunteering was primarily to help others. However, if you choose to volunteer you will also significantly better yourself. Britain's 15.2 million monthly volunteers donate their time for a multitude of reasons, including the desire to bring about change, give back to their community and learn new skills. For students, a stint of volunteering offers numerous benefits for your future career and your personal development.
Here are five reasons why all students should make volunteering part of their university experience.
You will be more attractive to employers
Problem-solving, teamwork and communication skills are just some of the abilities employers look for in graduates. If you start volunteering at the beginning of your first year, you can ensure your CV is overflowing with sought-after skills by the time you graduate. Volunteering gives you valuable experience you won't acquire in the classroom.
Employers expect graduates to gain more from university than a degree, so it pays to graduate with a diverse set of skills and experiences. Socially conscious students with the motivation to give up their spare time and help others are ranked highly by employers.
Competition is fierce in today's job market and a recent study by Oxfam revealed that 80 percent of employers are more likely to offer jobs to applicants with some experience of voluntary work.
You will meet like-minded people
Yes, there are plenty of opportunities to meet people at university – particularly during Freshers' Week. Volunteering, however, presents a novel way to find friends, potentially from a broader range of social strata.
By donating your time to a cause you feel passionate about, you will be certain to meet people with similar interests. These shared passions can form the solid foundations of long-lasting, meaningful friendships.
Become part of your new community
Many students move away from their home towns when starting university, often for the first time. It can be difficult to adapt to an unfamiliar area you feel no great connection with.
If you volunteer for a local charity or community project, you will quickly become immersed within your new community and meet people from outside the university bubble.
Supplement your learning
Whatever your degree, a bout of volunteering can help you gain hands-on experience of your subject. As well as being a bonus in the eyes of employers, practical application through voluntary work will help cement your understanding.
Law students could get involved with pro-bono work, art students could participate in a local creative project and summer internships with charities are available to everyone. When you do start applying for graduate jobs, your volunteering experience will provide you with plenty to talk about at interview.
Increased health and happiness
Volunteers are responsible for changing the lives of others. The satisfaction this produces is second-to-none. In fact, a 2013 study called Doing Good Is Good For You revealed that volunteers feel physically, emotionally and mentally healthier than non-volunteers. Feelings of fulfilment and pride, as well as increased self-esteem and sense of purpose, are just some of the benefits reported by volunteers.
Volunteers make the world a better place. By giving up their time they undoubtedly change lives, including their own. So why not take the plunge and start your volunteering journey today?
Inspiring Interns is a graduate recruitment agency which specialises in sourcing candidates for marketing internship roles and giving out graduate careers advice. To browse graduate jobs and graduate jobs Manchester, visit their website.