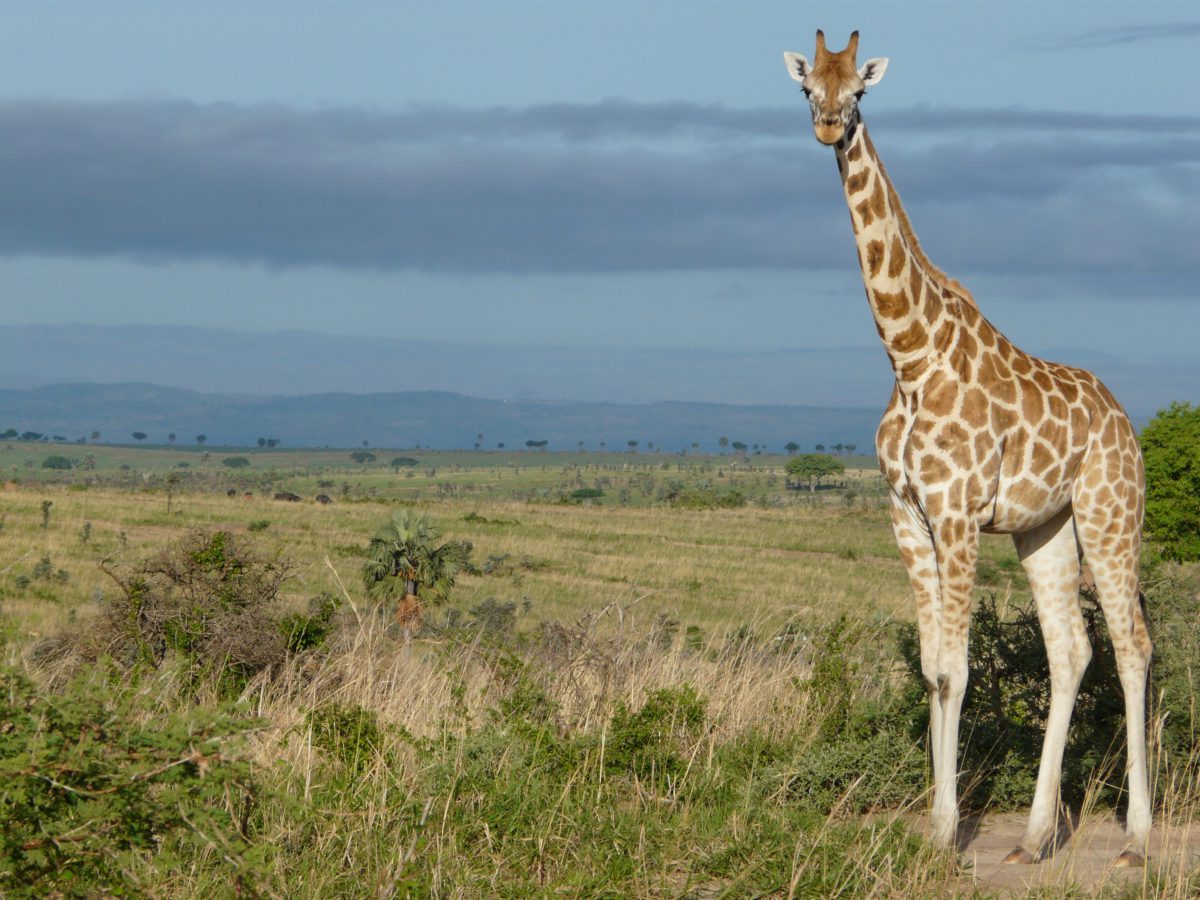 What is… International Citizenship Service?
'International Citizenship Service' is a government run scheme that enables young British people to go to a developing country and work with a charity for three months.
So I have interviewed myself about my experience when I volunteered with 'Restless Development Uganda' in 2015.
Did you want to go into this when you were younger?
"I always knew I wanted to travel at some point in the school-university matrix. The choice to sign up for ICS was on a whim. I was there one evening after another 12-hour shift in my post-university gap year job and applied on a whim. That was the best decision of my life."
What was the application procedure like?
"It was actually pretty stringent. There was an application form with lots of questions which is sent to your top charity choices, then there was an interview session at the charity. They just want to know who you are as a person and what motivates you.
After that you have to raise £800 or £1500, depending on your family income, and then your training commences.
You are not going on a paid holiday – it is a really is a tough few months and they need to know that you can do it."
So what is 'International Citizenship Service'?
"Well for me, I was volunteering for 'Restless Development', a youth development charity which works in many countries. We were a team of ten UK volunteers and ten Ugandan volunteers.
After a few weeks training, you then get placed into team of two UK and Ugandan volunteers.  You live within the village you are working and set up activities there in line with targets and anything the community asks for.  This involved classes for schools, sessions for out of school youths and big events such as health classes and soccer tournaments. Topics covered include health, business and life skills, and agriculture.
You are there for three months and then meet up for a debrief."
What were the best bits?
"Can there be anything better than learning about a new culture and making friends who believe in something bigger than yourselves? You learn a new side of yourself, a side which sees so much more than the next big graduate scheme or iPhone release. That is something which is a gift no one can take away.
In terms of specific bits. I loved the opportunity to put on events which really made a difference. We ran a session on domestic violence for police recruits.
When we started there were members of the audience who were convinced marital rape was OK, and even though there was no common language, by then end of it they understood that you needed to treat your spouse with respect and that their actions would impact how their children expected to be treated in the future.
Opportunities like that were abundant, however big and small."
And the worst bits?
"Sometimes living and working with the same four people in one room gets a little difficult, but that is natural."
What skills did you learn from the experience?
"I learnt so many useful skills which I can transfer into a future career. I learnt how to plan an event, public speaking, budgeting, evaluation and so much about diplomacy!
I found that I am naturally gifted with people, but also loved the opportunity to develop my skills in budgeting and event planning. It was an all-round experience."
Has it changed where you are heading with your career?
"Yes completely, I saw myself working in banking in the future, and now I am more motivated than ever to work with people and to make a real impact on the world.
I spent some time volunteering for another charity out there, and now I am looking into masters and trying to gain lots of transferable skills.
I guess it allowed me to really see what actually motivated me, and I am so excited to see where that takes me career wise."
Three words that described your experience
"Inspiring, eye-opening, passionate"
What are your tips for someone else going onto ICS?
"My three top tips would be:
Keep an open mind and keep your expectations in check: you aren't going to change the world. There will be opportunities to make an active difference in people's lives, but this is similar to if you were providing this information to young people in the UK. For example, sharing the dangers of illegal abortion could really save a girl's life in the future, and when my friend taught some girls to make reusable sanitary pads it meant they could stay in school. Those opportunities are life changing but they don't come along everyday.
Listen and don't think you know better: the 'saviour complex' is rife in charity work and it is a massive generalisation. Just remember you are in your early twenties and you will be talking to people who have a lot more life experience. You can provide information and a space for discussion, but sometimes you won't agree with things and sometimes you will be wrong.
Seize the opportunity by the horns. This is a once in a lifetime opportunity. Unlike most volunteering schemes, you will be paired with a national counterpart who can guide you through cultural differences. You are also living and working inside the community, where you can really get close to everyday life. We made some friends with a group who paid £4000 to go, and they had a swimming pool, electricity, TVs and a fridge. That isn't exactly an authentic experience. Finally you have the opportunity to make friends with people and see the similarities across the world. It is a chance to completely change yourself and the friends you make are for life.
Finally, apply. I really think something like this should be compulsory and after you've gone, you will too."
—
The International Citizenship Scheme is open to volunteers under 25 and team leaders who have to be over 23 and go for 6 months.
So if you are graduating this year or taking some time off, have a look and apply for an experience of a lifetime.
Eleanor Booth is a Cambridge Graduate who likes taking on the big issues and players. Check out her personal blog here and her LinkedIn here. 
Inspiring Interns is a graduate recruitment agency specialising in matching career starters with graduate jobs. For everything from marketing internships to graduate jobs Manchester, click here. Alternatively, stay on the blog for more great graduate careers advice.