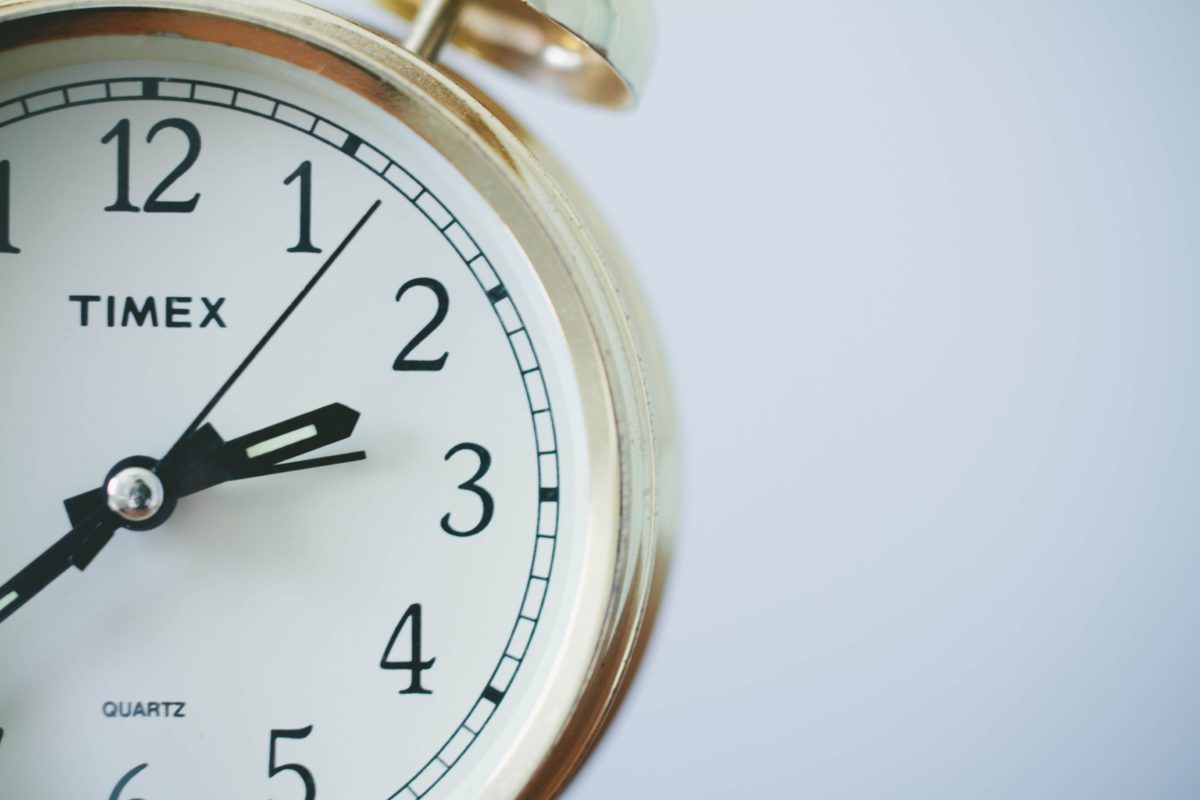 How To Properly Manage Your Time
There is no point mincing our words: time management is one of the most difficult tasks you will have to undertake; one of the hardest skills to master. That difficulty does not negate the fact that it is also one of the most useful skills to have, one that, once perfected, will continue to serve you well in your university years and throughout your career.
Few people can boast naturally being able to manage their time in an effective manner; the human mind tends to wander and we all have reached a point where procrastination resulted in a last-minute scrambling to catch up with deadlines and a mounting workload.
Thankfully, there are some ways to keep yourself in line and manage to earn yourself an extremely powerful tool along the way.
Time Yourself
Before you even try coming up with a schedule, you should make certain you have some baseline idea of how long it takes you to actually do things. And in case you were thinking, 'but wait! I know how long it takes me to study for my Spanish course! Maybe I could skip this step'; think again.
During an average week, we rarely give a second thought to how long we spend in each activity, being usually more concerned about completing our tasks as soon as possible rather than timing ourselves.
Dedicate a week to finding out just how long it actually takes you to complete everyday tasks. It may sound mundane, but think of it as a social experiment. Ask yourself: how long does it take you to study for Monday's seminar? How long is that bus ride really?
Try to include all the tasks you are bound to repeat weekly; once the seven days are through, you will have an outline of exactly how you spend your hours.
Find the Organisational Method That Works for You
No two minds are alike and an organisational method that may be doing wonders for your best friend might do absolutely nothing for you. Writing things down in a day planner is, for example, the traditional method of organising your schedule. That does not mean it is the right one for you.
Other than the trusted day planner, there are dozens of methods of organisation available to us. From online whiteboards to post-its and mobile apps, there many options to select from. Think of what you would be more comfortable with, try a few things out, and soon enough you will find the correct time organising tool for you.
Be Realistic
Your daily schedule is not a wish list; no matter how you may think you can dedicate ten hours daily to studying non-stop, in all probability you cannot.
Even if you attempt to, such punishing pace cannot be maintained for long. This is the reason why you timed yourself in the first place; scheduling smaller studying sessions will probably mean you will be able to keep following the plan you have set for yourself long enough for it to become habit.
It is also important to keep in mind that you may not always be in top shape when studying; everybody gets tired and sometimes things often take longer than expected. That does not mean you should just abandon your schedule altogether. Skipping a day is the first sign that your organisation plan is failing.
Circumvent this by allowing a little extra time to spend on a task, so you may always be able to stay on schedule; the positive feeling of pushing through despite your tiredness will be well worth the effort.
The Dangers of Procrastination 
Admittedly, we all prefer spending our days relaxing or spending time with friends rather than dedicating hours and brain power to studying. The temptations to take a break are many, and our brains seem intent on convincing us that 'just a small break' can barely hurt; maybe you could watch that one episode of your favourite series and go back to work right after, feeling refreshed and ready to face your task. But, when in a procrastinating mood, an episode is never just one episode and Netflix is a dark, dangerous place.
Instead of allowing those little breaks in the middle of studying, program them in as small rewards to yourself. Did you manage to keep your studying plan for the day? Now you can stop and call your friends over; you have earned it, after all.
Keep Yourself Motivated
People rarely study just for the sake of studying; remind yourself that what you are doing now is a necessary step to achieve your goals and dreams.
It often helps if you regard every task you complete as a small piece of what is necessary to puzzle together your end goal. Are you researching for an essay? Think of how what you will learn can be applied to your dream job. Studying for a foreign language exam and cannot seem to find the motivation to keep going? Allow yourself a moment to imagine speaking that language fluently.
Keeping yourself motivated by concentrating on all you have to gain is probably the best way to keep the schedule you have set for yourself.
Eleni Vlassi is an international relations graduate. She has acquired an MA Degree in Diplomacy and Foreign Policy from City University and an LLM degree in International Business Law from Neapolis University of Paphos. She is now pursuing a career in international relations and journalism. Check out her LinkedIn here.
Inspiring Interns is a graduate recruitment agency specialising in matching career starters with graduate jobs. For everything from marketing internships to graduate jobs Manchester, click here. Alternatively, stay on the blog for more great  graduate careers advice.