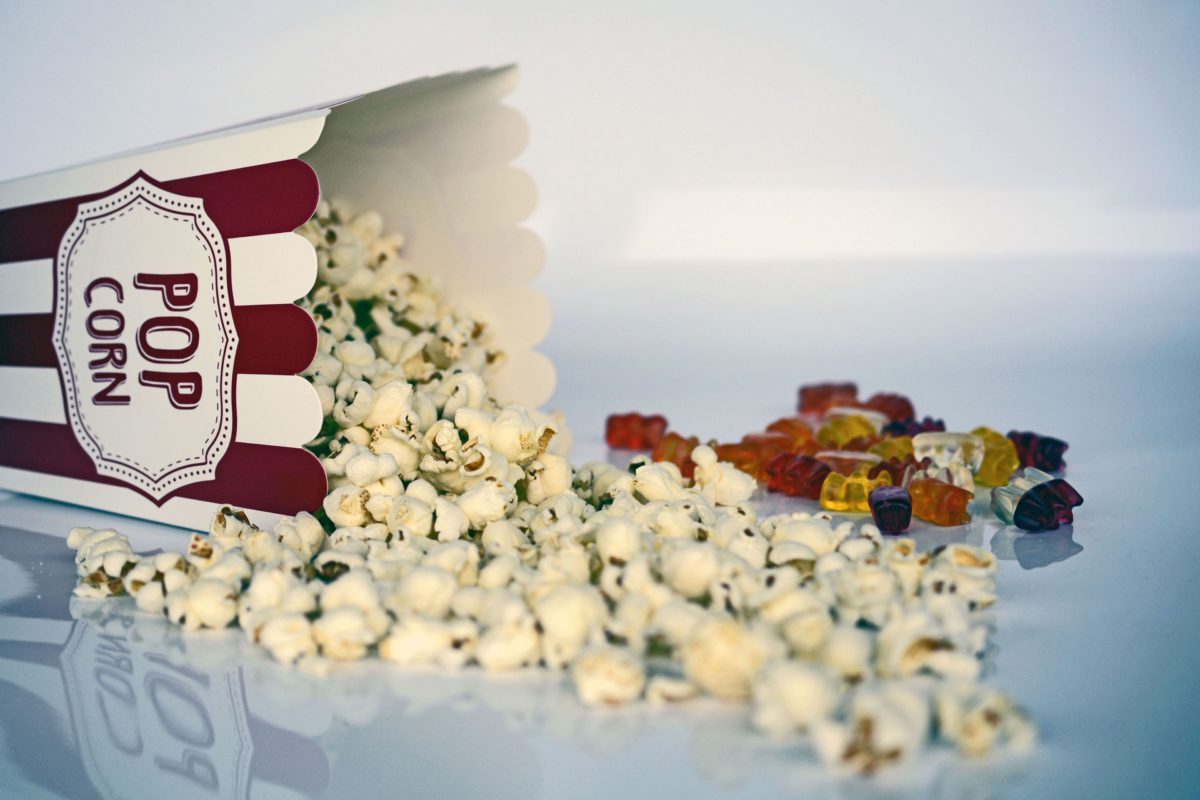 5 Films Which Can Tell Us Something About University
Education is something we all experience at some stage in our lives. So naturally, it is a popular topic for writers and filmmakers.
Sometimes the films which result are unoriginal and trite, but there are others which we can learn something from, or at the very least relate to.
We've compiled a short list of films which have something to say about education and university life, whether they are set inside a university or not. After all, university isn't always like a scene out of American Pie.
Liberal Arts
This light and enjoyable film, written and directed by Josh Radnor (How I Met Your Mother), centres around the great benefits and also the inconveniences of a liberal arts education: "I was English with a history minor, just to make sure I was fully unemployable".
Jesse (Radnor), the protagonist, now in his mid-thirties, returns to visit his old college campus. He soon becomes nostalgic for an idealised past of inspirational lectures, engaging literature, and intellectual discussions.
Elizabeth Olsen is brilliant as Zibby, the 19-year-old student he meets and falls for. She wants to be 35 and done with immature frat boys; he wants to be 19 again.
It's a thinky film, but with a gentle humour which makes it easy to watch, with such life lessons as, "Talk about what you love, and keep quiet about what you don't", as Zibby says after Jesse criticised her for liking a certain vampire book.
Good Will Hunting
This classic, written by Matt Damon and Ben Affleck and starring Robin Williams, is an important reminder of the university bubble we live in as students.
The famous bar scene is a reminder not to become pretentious with regards to education. It is also a film about living up to your potential. At the beginning, Will (Damon) works as a janitor at MIT, and even though he is more intelligent than every student at MIT.
It is only when he meets his therapist, Sean (Williams) that he is encouraged not to waste his talent.
Dead Poets Society
Was there ever a time when Robin Williams was not teaching us about life?
A central theme of this other classic is the real difference having an inspirational teacher who cares about his students can make. John Keating, the teacher played by Williams, uses literature to teach his students to "seize the day", and to break free from the expectations placed upon them by teachers and parents.
It is no surprise that teachers and students voted it the best film set in a school. Since its release in 1989, it has continued to encourage people to see education as a privilege and a joy rather than an obligation.
Dear White People
Netflix recently released a 10-part series remake under the same name, but originally it was a film, released in 2014. It captures many of the themes seen on campuses around the world in recent years: racism and students in blackface for parties; the rise of identity politics.
The film is a satire about the various microaggressions suffered by black students in a white Ivy League college, and is centred around one women's decision to begin producing a campus radio show called "Dear White People", in which she addresses white students on these issues.
The film is a funny and insightful look into life on a modern campus, for white and ethnic minority students alike.
Tiny Furniture
That time – perhaps a matter of weeks, or months, or more – after graduating from college and before entering the "adult world", is becoming an increasingly common step in many people's lives, through a combination of economic recession and a wish not to get tied down into a career straight away.
Tiny Furniture is an independent film written and directed by Lena Dunham (2010 – her second film, before Girls, although starring several of the same actors). The film deals with precisely this stage of life, with Dunham starring as an aimless graduate who moves back home for the summer.
But in the end, sometimes it's okay not to know what direction you're heading in, and this film, while it won't go down as a classic, will at least show you that you're not alone, and it's a pleasant watch nonetheless.
Martin Greenacre is a final-year history student at the University of Edinburgh, having just returned from a year at the Université de Bourgogne, in France. Find him on LinkedIn.
Inspiring Interns is a graduate recruitment agency which specialises in sourcing candidates for internship jobs and giving out graduate careers advice. To hire graduates or browse graduate jobs London, visit our website.