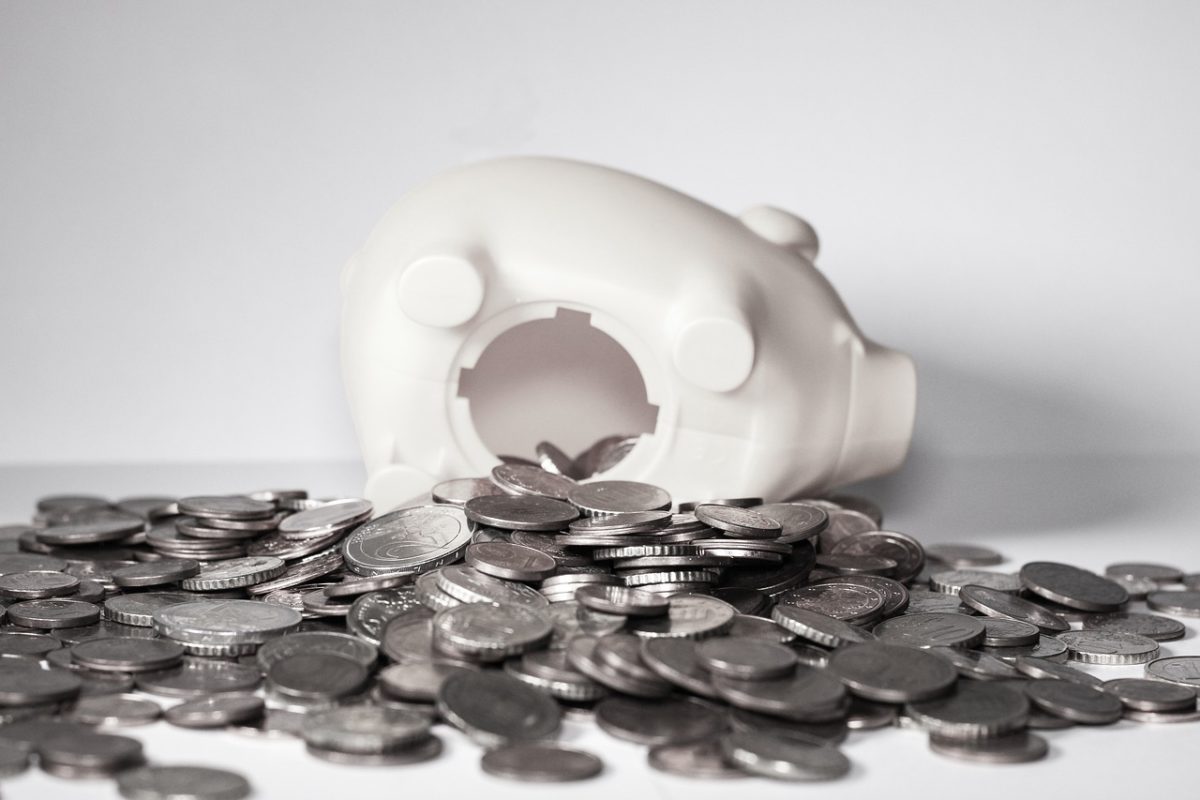 Five Money-Saving Hacks For Students And Graduates
Saving money seems to be the most difficult part of student living. Having to pay for every tiny thing, from books to laundry to drinks, is taxing on you and your debit card.
So how can you keep some pennies to yourself and not go into the dreaded black hole of an overdraft? Keep reading…
Shop in multipacks
Multipacks always seem unattractive; nobody really wants to be seen holding a pack of t-shirts. Socks are the only acceptable item.
However, whether it's clothes, food or household items, they may just be a handy little saver.
Most of the time at university, you really won't care too much about what you look like and eating well is always a priority. Don't worry about looking cool or having less money than your peers, everyone is in the same boat.
Don't be afraid to downgrade
Branded goods, designer jeans and that new book smell are great. We all know the feeling. But, if the off-brand ketchup tastes exactly the same and saves you 70p – buy it.
It is always worth hunting around for a good bargain. A little wasted time is a good sacrifice for no wasted money. Think to shop at places like Poundland, Primark and even eBay.
Second-hand books aren't always as tatty as you imagine them and the mystery of how pound shops can sell products for less is still baffling. Just don't be a prude.
Vouchers are your best friends
Vouchers are a great and the easiest way to save. There are a number of websites, apps and one-of-deals to always keep your bank account happy.
For students, UNiDAYS is specifically made to keep all deals in one place; and is available for 100s of stores worldwide.
New rule: if there's no voucher code, don't buy it.
Also, one of the most rewarding part of studying is student discount! Everywhere you go, just ask 5 magical words – "Do you do student discount?" You'll kick yourself later if you don't.
The best voucher of all is the treasure of a survey for United Kingdom Club Network (UKCN). Filling out the questionnaire about your local club (if on their system) will get you free entry for one night!
Leave your wallet behind
Spending money is fun, and even more fun when everyone else is too. You'll walk across campus on a cold day and think to grab some Starbucks or maybe a quick sandwich. But, do you really want to waste money like that? It all adds up.
The best way to avoid spontaneous shopping is to leave your money back at home. If you don't have it, you can't spend it.
The way to lose all your money: alcohol. A student's best friend and worst enemy.
A good way to handle not spending all your student loan in one night is to pull out some cash and leave everything else. That way you won't lose any important items, like your ID or bank card, and limit yourself.
"Mum, can we have McDonalds?" "No, we have food at home."
Ever wondered how the Bank of Mum and Dad kept afloat: less takeaways! It is easy for your eyes to move over to leaflets in your kitchens or restaurants on campus but be strong.
Ordering a pizza is all fun and games until you've somehow got a £40 bill and now you need to buy a new stack of books.
Fight the temptation of taking the easy way out and learn to like cooking for yourself. To make it easy, cook in bulk for the week so meals are already made.
Nikita studied English with Creative Writing at Brunel University London. Her loves include literature, travelling and writing. She is a spiritual soul and a bit of a wanderer. Stalk her on Twitter and Instagram.
Inspiring Interns is a graduate recruitment agency which specialises in sourcing candidates for internships and giving out graduate careers advice. To hire graduates or browse graduate jobs, visit their website.