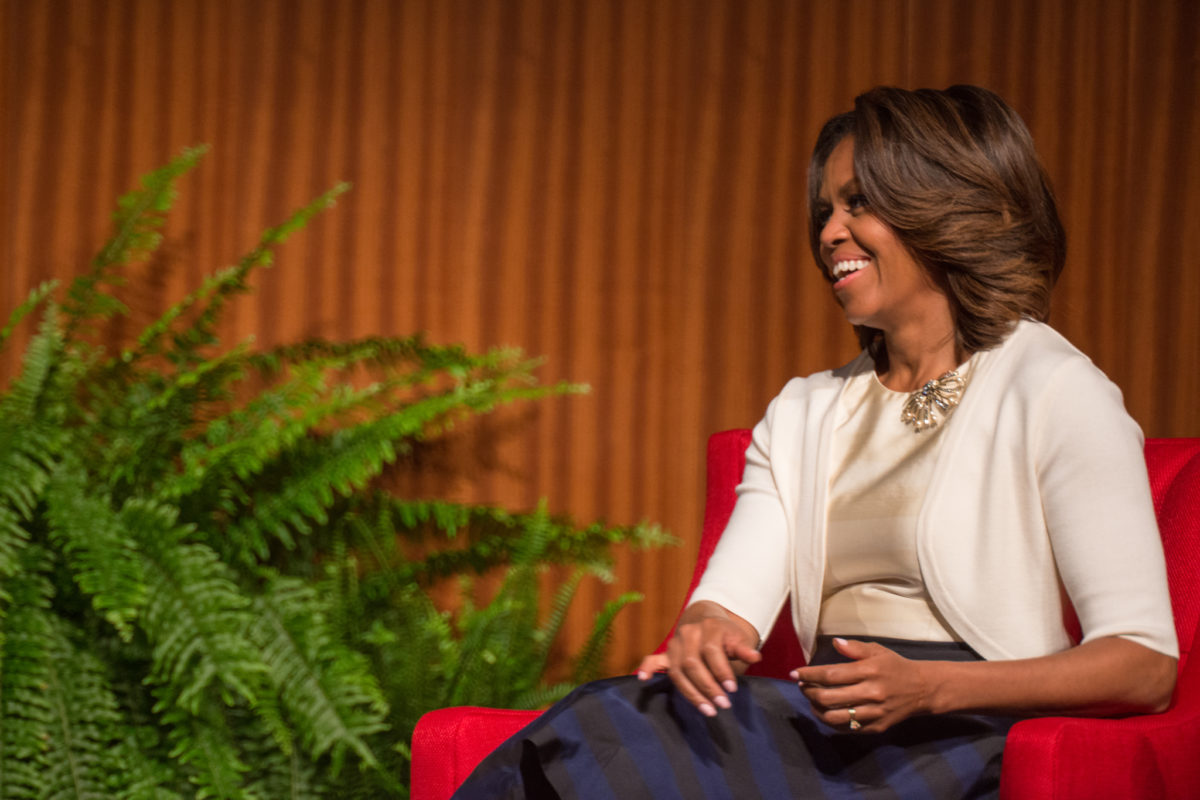 Woman Crush Wednesday: Finding Inspiration
8th March brought to the public forefront one major word: gender equality.
Whether it was Emma Watson's comments over the Vanity Fair Cover, the celebrations and strikes on International Women's Day, or the appeals in Ireland –gender equality is in the air.
When accessing the job market, one google search can publicise the disadvantages people can face based on their gender. But barriers are made to be broken and there are women out there who have done just that.
Here are a few of the many women who have worked tirelessly to become inspirational role models for your job search, our Women Crush Wednesdays if you will.
Maria Ettel
"We must create a new normal, where girls overcome the beliefs that hold them back"
After starting out as a journalist, her CV boasts big names such as The White House, Microsoft and finally Nike. She is now President and CEO of the Nike Foundation, where she launched 'The Girl Effect' to tackle world poverty through teenage girls. 'The Girl Effect' works to change the 'normal' surrounding girls through branding, technology and visual mediums, as well as supporting girls on the ground.
She completed her BA at McGill University, before completing her masters in Foreign Service at Georgetown. She also completed the Stanford Executive Programme in 2001.
Emma Watson
"Feminism is about giving women choice. Feminism is not a stick with which to beat other women with."
She first entered our minds as Hermione Granger on the big screen and since then has starred in countless films, including as Belle in Beauty and the Beast. In September 2014, she launched the new UN campaign 'HeforShe' which has been supported throughout the celebrity world. It calls for men and women to work together towards gender equality.
As well as acting, she graduated from Brown University, also spending time at Oxford University during her studies.
Angela Merkel
"I might bend, but I will never break as it's in my nature to be a strong woman"
As The Chancellor of Germany, Time Magazine called her the "chancellor of the free world". She is the most senior member of the G7 and the longest serving country leader in the EU.
She studied Physics at the University Leipzig and received a doctorate in Quantum Chemistry. She entered politics in 1990 and became Chancellor of Germany in 2005. She has steered Germany to economic success through the Euro crisis and has been vocal over the refugee crisis.
Sheryl Sandberg
"In the future, there will be no female leaders. There will just be leaders." 
Facebook is the social medium of all social mediums and Sheryl is its COO. She attended Harvard University for both her BA in Economics and her MBA. She worked at McKinsey and Co, before moving to the Treasury and Google. She joined Facebook in 2008, after meeting Mark Zuckerberg at a party.
She wrote the book 'Lean In' in 2013 which promotes women in business leadership. It supports women wanting to achieve their goals and men wanting a more equitable society.
Michelle Obama
"There is no limit to what we, as women, can accomplish."
While widely known as Barack Obama's wife and First Lady to the United States, Michelle Obama is an inspiration in her own right.
She graduated from Princeton University before attending Harvard Law School. After working as a lawyer, she went into public office before working in education leadership. As First Lady, she was a supporter of healthy eating, LGBT rights, supported working women and military families, and many more. She launched 'Let Girls Learn' in 2015. She is now founding the 'Obama Foundation' with her husband.
There can be many barriers in the way of each person's personal development. Some of those will be cultural and social, others will be personal, but we can take inspiration from the fact that these incredible women, and so many others, have climbed their corporate ladders and once at the top are handing down the ropes to pull others up to their heights.
At the end of the day, these hard-working women were once in your exact position. They sat there after graduating and looked at what they could achieve. Through hard work, tenacity and a helping of luck they reached the top, and are now using their position to make a real difference to the world they live in.
There is no limit. Through hard work, anything is possible. Apply for jobs today and see where your story takes you.
Eleanor Booth is a Cambridge Graduate who likes taking on the big issues and players. Check out her personal blog here and her LinkedIn here.
Inspiring Interns is a graduate recruitment agency which specialises in sourcing candidates for internships and giving out graduate careers advice. To hire graduates or browse graduate jobs, visit their website.