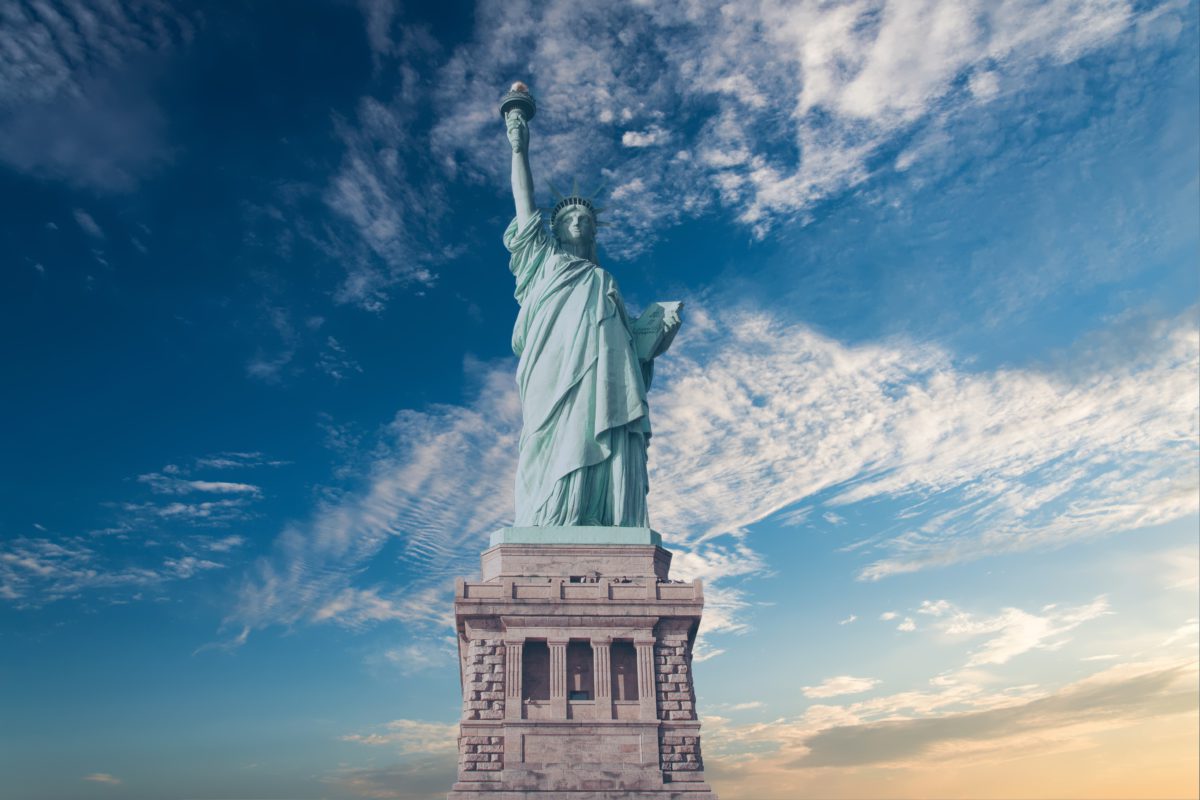 Why You Should Study in the USA
Fancy the idea of pursuing higher education in the good 'ol Uncle Sam but don't exactly know how to go about it? Fear not, it's not as complicated as it might seem! Here's what you need to know about how (and why) to become a student in America.
Why Study in the States?
The answer is two-fold: the probability of boosting your employability and experiencing a different kind of education.
According to The Erasmus Impact Study carried out in 2014, internationally mobile students are less likely to struggle with long-term unemployment compared to those who didn't study or train abroad. This is due to employers seeking people possessing such skills as problem-solving, tolerance, confidence and curiosity, which, they believe, are gained through international experience.
Moreover, graduates with an international background are subject to a greater professional responsibility.
As far as education system goes, there is one major difference between the UK and US: the area of focus. While in Britain undergraduate degree takes 3 years to finish, in the States students study for 4 years. Why, you might ask? It's because during the freshman year, USA students study a variety of topics that are not directly related to what they're majoring in. As a result, they have more time to explore other areas of study and broaden their knowledge.
Other than this, the way students are graded also differs. In the US the final grade is based on the cumulative of a number of quizzes, mid-terms, papers, projects, presentations, class participation and finals, unlike in the UK, where the entire grade depends on the exams at the end of the term.
Visa Requirements
Full-time students need to have a F-1 student visa, which will stay valid throughout the length of the study program and for 60 days after graduation. Find more information on F-1 visa and how to apply for it here.
Financing Your Studies
It will come as no surprise that tuition fees in USA are rather high and that Americans themselves often struggle to pay for their studies. However, international students have a variety of options regarding the funding of their education.
Merit scholarships (granted on the basis of the students' academic performance, talent in performing arts or certain kinds of extracurricular involvement)
Niche scholarships (awarded due to one's specific personal qualities, such as ethnicity, religion, gender, country of origin, interests, etc.)
Need-based financial aid (offered to those in significant financial need)
Sports scholarships (granted based on the students' athletic success and achievements)
Read more on these scholarships and the application processes here.
Apart from the scholarships, students might opt for specific research grants offered by various private foundations, businesses and nonprofit organizations. To find out more about them click on this link.
Application Process
There are certain admission requirements those wanting to study in USA must meet:
1) complete the application form
2) pay the application fee ($50-$100 per university)
3) depending on the institution they are applying to, students need to take admissions tests (either SAT or ACT)
4) answering 2-3 essay questions (typical length is 500-750 words)
5) providing transcript
6) sending 2-3 reference letters
7) depending on the university, students might be invited to attend an interview.
Now that you're equipped with the know-how, why not put it into practice? Here's a list of universities in USA by the state to help you start the process of becoming a student on the other side of the Atlantic.
Gabriele is an English Language and Literature graduate from Lithuania passionate about music, guitars, acting, literature, clothes, TV shows, Italian food and writing (not necessarily in that order). You can connect with her on LinkedIn. 
Inspiring Interns is a graduate recruitment agency which specialises in sourcing candidates for internship jobs and giving out graduate careers advice. To hire graduates or browse graduate jobs London, visit our website.