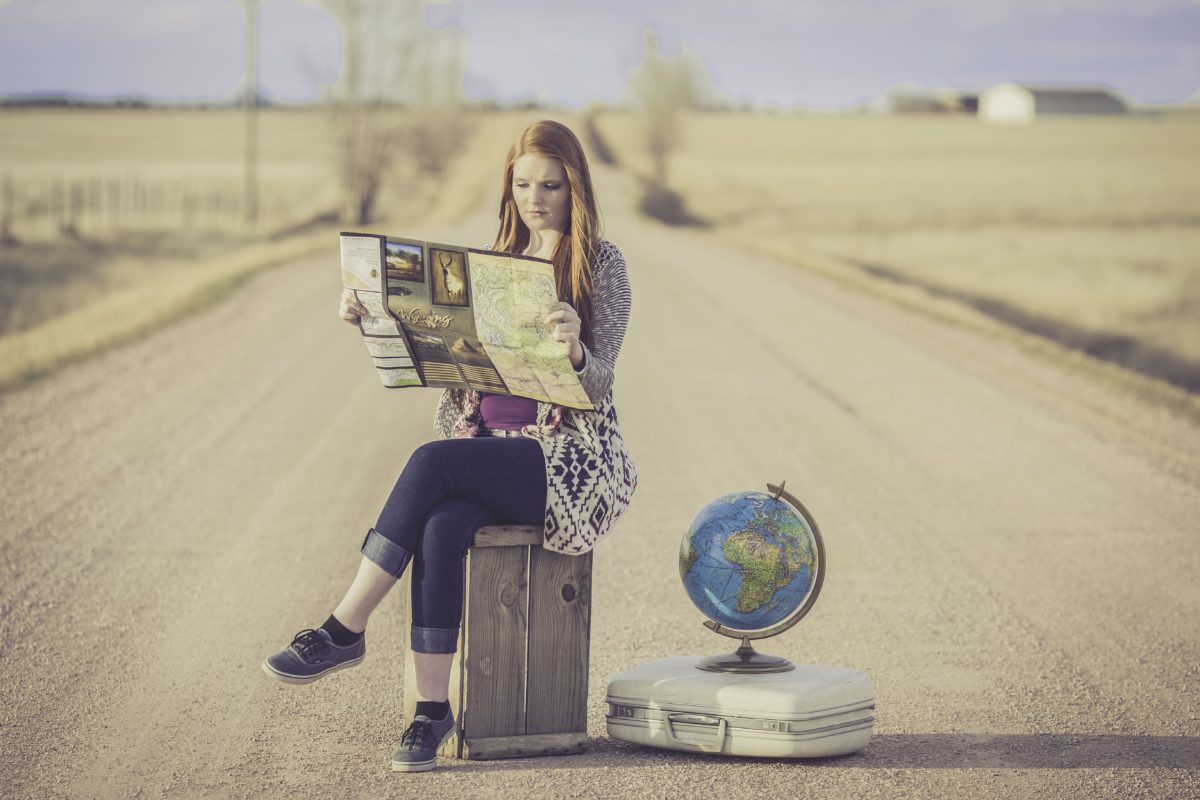 How to Afford Travelling as a Student
Do you know someone who is currently on a gap year travelling the world? Perhaps every Facebook update is about their wonderful time in a country you didn't even know existed? Their travels may have you longing for your own holiday away from your dreary lectures. "But how will I afford it?" you ask?
Well, here are some tips for you.
1) When?
As much as you may want a holiday, at certain times of the year it is simply a bad idea. For example, around exam season or at the beginning of the year. Instead, try short, weekend getaways, which can be just as fun and fulfilling.
2) Where?
Let's face it, for the average student, an affordable holiday will not stretch as far as the Caribbean or Australia. The flight prices alone may knock you off your feet. However, Europe is the perfect alternative. Not only does it cater for just about anyone (romantics, foodies, history enthusiasts), airlines such as EasyJet offers flights at eye-wateringly cheap prices.
3) Flights
Students can get discounts on just about everything. Flights and hotels are no different. StudentUniverse offers discounts with airlines such as Virgin Atlantic and British Airways.
Skyscanner is also a great way to save on flights. It allows you to compare airline prices, so you can get the cheapest deal. It also offers unbelievable deals of the week. This week it's London to Milan from £26, next week, who knows? Boxing day and New Year's sales are also a great time to get great flight deals.
4) Hotels
Hostels are a good alternative for cheap accommodation if you are not too fussy about showering with shoes on. However, places such as Booking.com provide great deals on highly rated hotels, without compromising your comfort. Booking.com also gives you the option to pay at the hotel so, you have some time to save up if needed.
5) The early bird gets the…cheapest deals
Flight and hotel prices change daily, so it is hard to know exactly how much to save in advance.
However, according to Skyscanner the best time to book flights is roughly seven weeks ahead. For hotels, you will need to be even more prepared. TripAdvisor found that the best time to book hotels for places such as Barcelona is between 2-7 weeks. So get searching.
6) Research some more
So, you've decided when you want to go away, found top notch deal on flights and hotels, and you have your spending money put aside. But if you thought the spending stopped there, think again! Always make way for the hidden costs.
It would be beneficial to look at reviews of the specific companies and services which you will be using. People tend to shed light on all hidden costs.
7) Think ahead
Banks charge around 3% of your transaction if you use your card abroad, so converting enough cash beforehand can save you a lot of money.
MoneySavingExpert.com also urges travellers to avoid exchanging currencies at the airport as they tend to charge more than The Post Office.
Dayna Simmonds is a contributor to Inspiring Interns. 
Inspiring Interns is a graduate recruitment agency which specialises in sourcing candidates for internship jobs and giving out graduate careers advice. To hire graduates or browse graduate jobs London, visit our website.