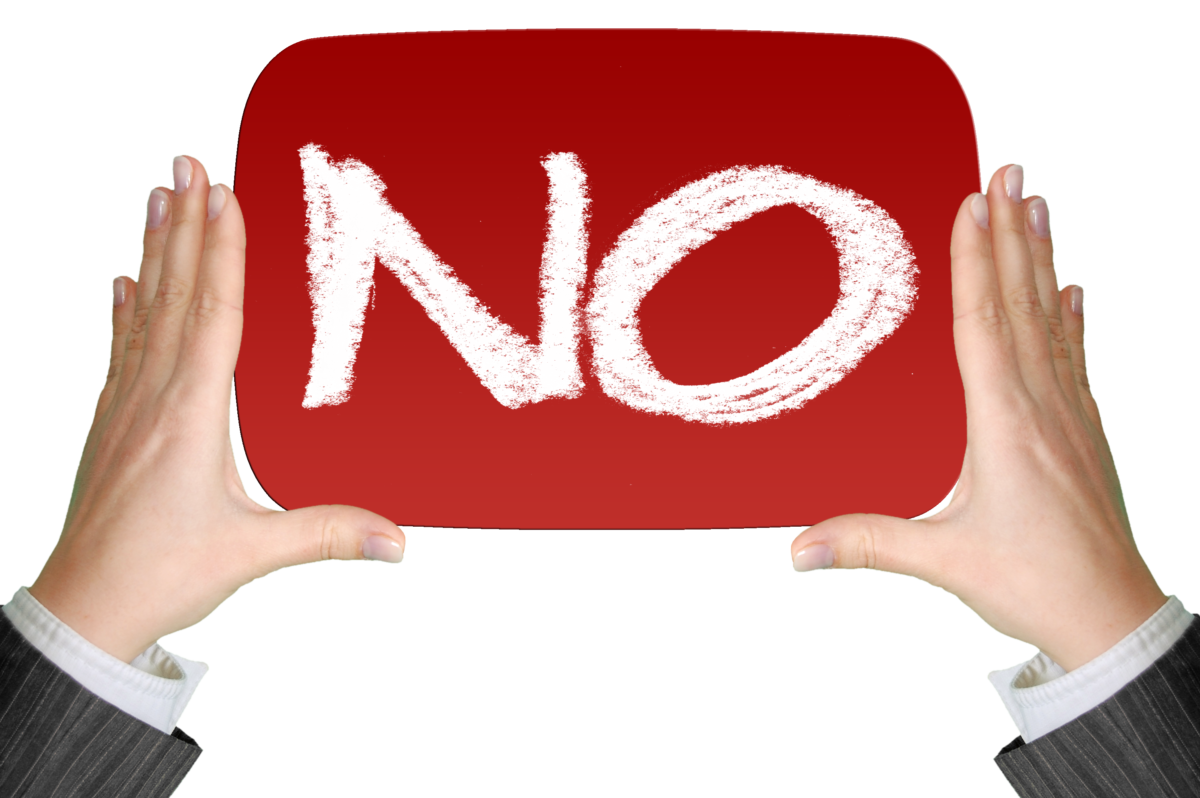 Rejected, Not Dejected: 3 Famous Rejection Letters
Ahoy there! So you survived January's Friday 13th. Fear not, there isn't another until October 13th 2017. Phew! But it got us thinking, what are the thirteen unluckiest words a job seeker can read?
"Unfortunately on this occasion we have decided not to progress your application further."
Suffice to say, these sure are thirteen unlucky little utterances.
According to Robert Meier, President of Job Market Experts, "98% of job seekers are eliminated at the initial resume screening and only the "Top 2%" of candidates make it to the interview."
Now that's an awful lot of rejection letters. We know how disheartening it is to be on the receiving end of one, but we also know the odds are we'll all receive our fair share. So here are three famous rejection letters to brighten your day!
"Resubmit when your work is consistent and when you have learned to draw hands."
When aspiring artist Jim Lee sent samples of his work to Marvell Comics Group, he received this humorous rejection letter. The Submissions Editor was undeniably blunt – at one point, he criticises that "your work looks as if it were done by 4 different artists".
Ouch. As it happens, Jim Lee would go on to become one of the world's most famous comic book artists. In fact, Marvel Comics employed Mr. Lee in 1987. They say practice makes perfect!
"We could not publish it with commercial success."
When JK Rowling pitched a crime novel called 'The Cuckoo's Calling' to publishers, it was under the pseudonym 'Robert Galbraith.' Unfortunately, said publishers sent Galbraith a rejection letter on the grounds that the novel was unlikely to be a success. Are you sensing a plot twist?
'The Cuckoo's Calling' was eventually published in April 2013, and guess what? It was very commercially successful indeed. When in July that year it was revealed that Rowling was the author, the digital version skyrocketed to No 1 in the iBooks chart.
We hear several publishers rejected another idea Rowling had, something about a wizard…
"That this noise could give anyone any aesthetic pleasure is beyond my comprehension, truly."
It's one thing to be rejected, but quite another to face rejection from an idol. That's exactly what happened to Swedish free-jazz saxophonist Mats Gustafsson.
In 2014, Gustafsson sent a copy of his upcoming album to the American musician, Robert Crumb. In this correspondence that follows, Crumb labels the album 'Torturing the Saxophone.' To add insult to injury he comments that,"I just totally fail to find anything enjoyable about this, or to see what this has to do with music."
Yikes! But Gustafsson was undeterred. (Good for you Gustafsson!) In fact, he used 'Torturing the Saxophone' as the title for his next album. How's that for constructive criticism!
So, there you have it. If Mr. Lee, Ms. Rowling and Mr. Gustafsson can teach us anything, it's to never give up. In the wise words of author E.B White:
"Hang on to your hat. Hang on to your hope. And wind the clock, for tomorrow is another day."
Ellen Smyth is a writer who recently won The Telegraph's Just Back Competition. Check out her blog Intrepid Feet First and find her on LinkedIn. 
Inspiring Interns is a graduate recruitment agency which specialises in sourcing candidates for internships and giving out graduate careers advice. To hire graduates or browse graduate jobsLondon, visit their website.