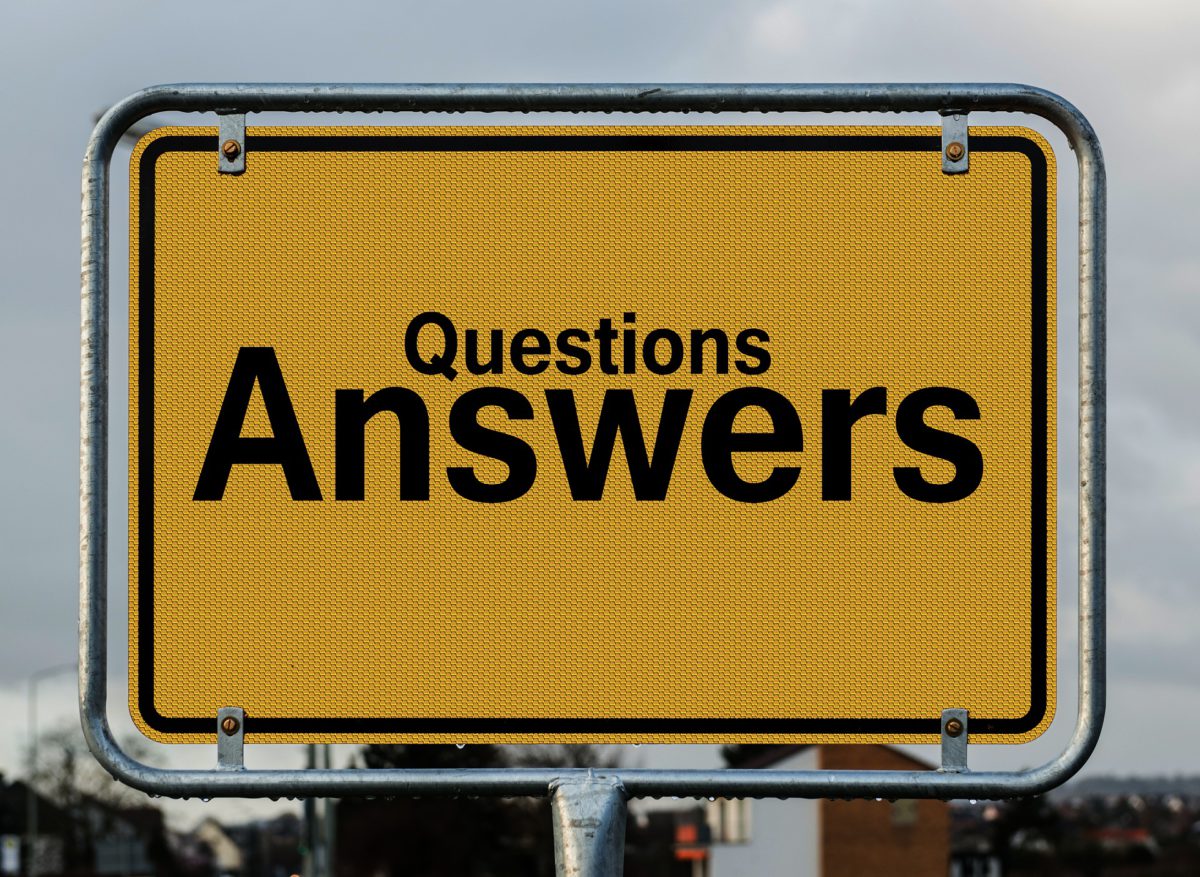 5 Essential Questions to Ask During Your Internship
It's ok to ask questions during your internship; you're not expected to have all the answers when you walk through the door on your first day.
Some people worry about asking too much, preferring to stay silent even when they've run out of tasks. This can reflect badly, not least if you're caught browsing Buzzfeed in work hours. At the other end of the scale, don't suffer in silence if you're bogged down with too much work for one person to do, because your manager might not even be aware of how much you're juggling.
If you're reluctant to speak up, it can ring alarm bells for your supervisor – they want to know you're self-motivated and not afraid to communicate. Here are some of the key questions you should ask.
Can I take notes on this?
You wouldn't believe how many interns don't write things down. Yes, it might make you seem a bit geeky if you go everywhere with a notebook and pen, but you won't regret it when there's complex information to learn. It also shows you're genuinely involved; The Muse even suggests notetaking shows respect to the people you work with. Just make sure your chosen notebook isn't showing you up – picking a bright pink journal with 'I love kittens' or 'I'd rather be sleeping' won't make the right first impression. The Order Expert has some handy advice on organising your work notes.
The more you get into your internship, the more you'll be trusted with trickier tasks, and you're bound to be using programs or equipment for the first time. The people showing you the ropes can forget what it's like for first-timers, so ask them to repeat anything you don't understand. If you prefer to get out your smartphone and take photos of computer screens or processes, you'll need to ask beforehand, as it might breach workplace confidentiality rules.
What do you think of this idea?
You'll often be invited to meetings or brainstorm sessions during your internship, and it's easy to feel out of your depth when everyone is sharing great ideas and they all seem super-confident. Try to relax before things kick off, and take notes in with you if they'll help. Brainstorming sessions involve some weird and wonderful ideas, and you've got nothing to lose by throwing yours into the mix when everyone's pitching in.
Admittedly it's a lot trickier if you can't shake your nerves, or you're not a confident speaker; thankfully, Harvard Business Review has sourced talking tips from Susan Cain, author and founder of the Quiet Business Institute. Besides this, try not to take it personally when your ideas get rejected – it happens to everyone, even senior management. The more you pay attention and get to know the company, the better your ideas will be.
Is there anything I can help you with?
So, you've completed all your tasks for the day, and you've worked on those ongoing projects too. You've even coordinated your calendar for the week ahead. What's next? Ask your manager for new tasks or, if they're not around, grab a colleague and offer to lend a hand. Business Insider says the best interns take the initiative, and they've got a point.
Many of us are too proud to ask for help, even when we're struggling with our workload, and having an extra pair of hands can make all the difference. If you find you're regularly given too little to do, raise it with your manager ASAP and prove your worth. There are also small things you could do under your own steam – attend industry events or networking drinks (get tips on networking here), keep an eye on competitors, or even tidy up a messy part of the office.
Can I chat to you about my progress?
This is a really important one, especially if your manager is very busy and it's tricky to pin them down. A one-on-one chat (or 'touch-base meeting', in business-speak) doesn't have to mean someone telling you everything you've done wrong, or where you could improve. It can be about you showing what you've achieved. Your manager might not be aware of everything you've done, so it's up to you to tell them.
Of course, if your workload feels unrealistic and is stressing you out – perhaps you're constantly arriving hours early and leaving late at night, or being given someone else's work too – you need to raise this, otherwise the situation won't improve. Be tactful and polite, and suggest ways to rebalance the workload to benefit everyone.
Would you consider being a reference for me?
Lastly, when your internship comes to an end and you've built up a good relationship with your manager or boss, it's worth asking if they'll be one of your referees for future jobs (that's if they haven't snapped you up as a full-time worker). Larger companies will often use HR managers as points of reference, supplying basic statements such as 'Maya worked here from 04/01/2017 to 22/02/2017', but this may not be the case for you.
It's better to ask before you leave, and make a note of your manager's contact details for passing on to prospective employers when the time comes. Chasing people up a month or two later is much harder, especially in a fast-moving company where the next interns will already be making their mark.  If you haven't been asked to stay on as paid staff, don't assume it means you've made a bad impression. Gloria Larson, writing for the Huffington Post, says a job offer isn't the 'sole purpose' of an internship – making connections for the future is also important.
Now you've got those questions ready, it's time to shine in your internship.
Polly Allen is a freelance fashion and lifestyle writer based in Sussex, with several creative internships under her belt. She also writes a travel blog. 
Inspiring Interns is a graduate recruitment agency which specialises in sourcing candidates for internship jobs and giving out graduate careers advice. To hire graduates or browse graduate jobs London, visit our website.