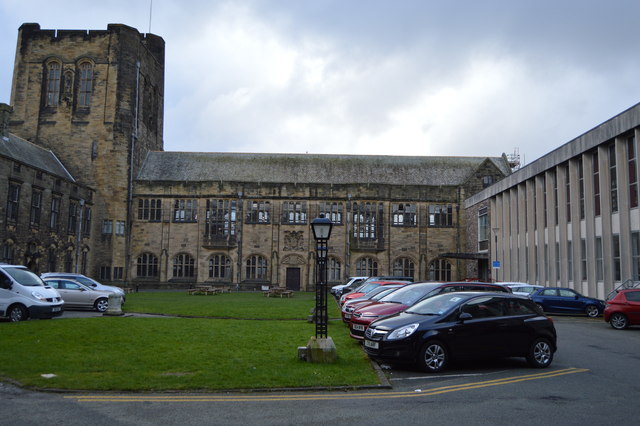 5 Ways That Make Bangor University One Of The Best In The UK
There's a time in each student's life when they've to choose a university to attend. This can be a rather stressful decision. After all, there are plenty of factors to consider: how good is the university? What are the entry requirements? Is it affordable?
Well, worry not, young student-to-be. There's a university in North Wales that balances both study and entertainment, making it a one of a kind experience. Two words. Bangor University.
UK's top rated
When it comes to quality, Bangor takes the cake. It's been awarded a Gold Award in the national Teaching Excellence Framework. That's the highest award one can achieve in TEF.
The professors really do their job when it comes to teaching. There won't be a time to put away study material in hopes of finishing it the next day. Because when the next day comes, there'll be even more workload to do.
However, that doesn't mean that it's all work and no play. Bangor University's been rated top 15 in the UK for student satisfaction. Sounds good already, doesn't it?
Cheap
Bangor's one of the UK's cheapest places! The Independent states that it's "one of the cheapest places to live in Britain with private accommodation at around £55 to £75 per week." Doesn't sound bad at all, does it? So, it's high-quality and it's cheap, but it sounds kind of too good to be true. Is it?
You don't have to be 20 with 30 years of experience
Bangor isn't going to accept just any person, but that doesn't mean you have to be the best of the best. They evaluate each student's application individually and take their previous academic experience into consideration.
"The points total should include at least 2 GCE A level or equivalent Level 3 qualifications". However, each course has its own entry requirements, so it's good to do some research before applying. As long as achieved the required results and have the motivation to study further, you're good to go.
Potter fans? So are they
The building looks a bit like Hogwarts inside and out. So, the staff used it to their advantage and they decided to hold an annual Harry Potter Feast! It's as amazing as it sounds.
There's music, live performances, interactive games, best costume awards and four separate tables representing each houses. The atmosphere's to die for! That's not all, though.
There's also a Quidditch team! That's right, if you're lucky, you may witness a Quidditch game during your studies. Work hard play hard? Only in Bangor.
Walking distance
Everything in Bangor's within walking distance. The only time you'll have to use the bus is most likely when you'll have to visit nearest towns. Other than that, there really isn't need for public transport or even cars.
That doesn't mean that cabs are unavailable, but really, the only time you'll probably need one is when you need help with transporting heavy bags. The moment you arrive there, you actually might be embarrassed to call a cab.
All in all, Bangor has everything necessary for good student life. High quality teaching, affordable prices, good entertainment and unforgettable sceneries.
Studying in this tiny town's bound to be an experience to remember. And I promise you, you'll miss this charming place and you'll want to return to it!
Inspiring Interns is a recruitment agency specialising in all the internships and graduate jobs London has to offer.