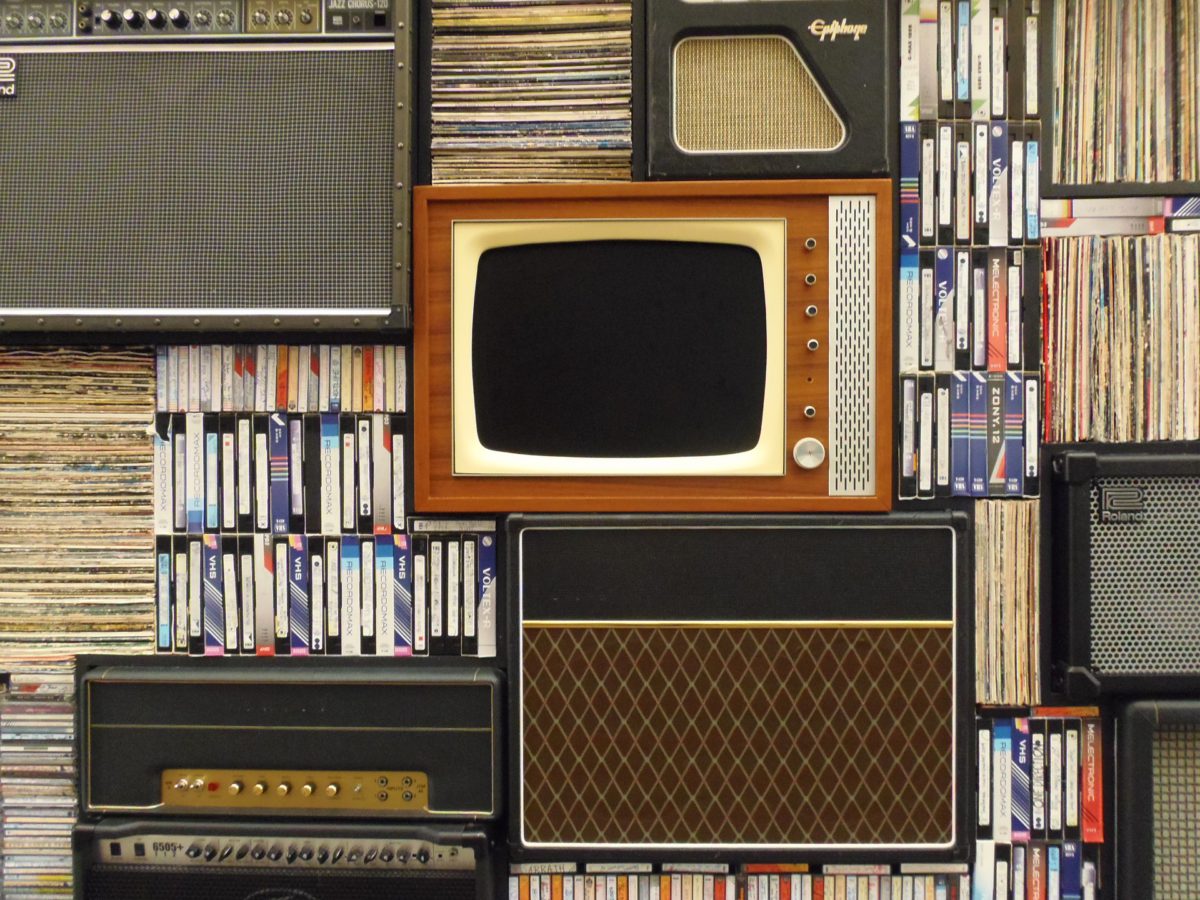 5 Career Lessons from EastEnders
As one of Britain's longest running soaps, EastEnders is a bit of an institution. Viewers have been gripped by life on Albert Square, in the fictional London borough of Walford, for over 30 years.
Putting the dramatic storylines to one side (baby swapping, murder and blackmail are all pretty standard here), you can learn serious life lessons from the Square, particularly about the world of work…
1) Spot the transferable skills in every job
Masood Ahmed, who said goodbye to Albert Square in November, had one of the broadest CVs in Walford. He was a postman, a restaurant owner (who could forget the Argee Bhajee?), a market trader and a teaching assistant.
Masood's range of jobs is pretty wide, but his CV could promote his transferable skills, like serving people, being a good communicator, managing a team and sometimes working unsociable hours. Don't forget, strategically changing jobs is the norm now – millennials are predicted to have nine jobs in their lifetime, and portfolio careers (having more than one job at the same time) are also taking off.
University holiday jobs, temping or gap year volunteering might feel like the polar opposite to your dream role, but there will be common ground in the skills you've developed. With a major career change, you could also consider writing a functional CV instead of a chronological one.
2) A hobby is for life, not just for your CV
The Queen Vic has its own ladies' darts team, but some Walford residents prefer to spend their evenings at salsa classes, led by the fiery Kim Fox. Meanwhile, Kim's sister Denise is studying for an English Literature GCSE in her spare time, whilst other locals are busy in the allotment. Basically, everyone on Albert Square has a hobby.
We all know it's great to list a few appropriate hobbies on your CV, but don't forget to keep up the momentum when you're working. It's important to let off steam and get out of work mode so you can have a mental break from your job.
In fact, the NHS encourages people to carry on learning, whatever their age, to 'improve and maintain mental wellbeing'. If your hobby isn't about learning and is more about having a laugh or doing something quirky, don't worry: Stylist magazine says having a creative hobby can help you succeed at work, as your problem-solving skills could improve and your stress levels could decrease.
3) Internships are there for the taking
This autumn, Lauren Branning started a part-time social media internship to build up her digital experience. We've already seen her web design skills, creating websites for some of the local residents (like Ian and Belinda), so we know she's a digital whizz. However, Lauren isn't your typical intern – she's just moved back from New Zealand with her baby son.
Lauren is just starting her career and balancing childcare, but several tech companies made headlines in the US this summer for offering 'returnships'. These are internships aimed at people mid-career who've taken time out of their career to have children or care for other relatives.
Remember, where the US leads, the UK often follows, so don't be put off applying for internships just because you're not 18-21. If you do have a gap on your CV, check out the Guardian's advice page. Ultimately, what matters in applications is being a good fit for the company and showing you've done your homework, so your cover letter is invaluable here.
4) Be flexible and help other teams
Characters may come and go on EastEnders, but one thing stays the same: the camaraderie between the market traders. They might not always see eye to eye, but you'll still spot them covering each other's stalls at a moment's notice and supporting them through tough times.
Wherever you're interning (and hopefully it's warmer than a market stall in December…), you might find you're asked to step in to help other departments at the last minute. This isn't the time to back away and make excuses! If you're not qualified to help, why not offer to grab a coffee for those who can step in?
Mucking in is part of office life, and it's rarely boring – you get to meet people from other departments and understand more of the business. It can also lead to a domino effect; recent research has found that 84.2% of workers would return the favour if a colleague made a goodwill gesture.
5) You'll work with 'drama queens' and 'extras'
Legendary extras on EastEnders, including Tracey from the Queen Vic or Shrimpy and Winston from the market, don't get many lines. Despite this, things wouldn't be the same without them, as they crucially support the main characters and recurring guest stars.
It's the same in any workplace: some people are more introverted than others and can blend into the background, but a mixture of personalities is key. For one thing, an office full of extroverts or drama queens would be a nightmare of EastEnders-style proportions. However, if you're the one behaving like an extra, start to speak up regularly and you'll feel more integrated in your team.
Some employers actually use personality tests to assess staff – Myers-Briggs is a popular test, or you could be branded a 'lion', 'monkey', 'elephant' or 'dolphin', under Nigel Risner's zoo-themed communication theory. Bridgewater Associates, the world's largest hedge fund, even puts potential employees through a whopping five personality tests.
Just like EastEnders, your career will grow over time, but you could do worse than to take employment tips from Albert Square.
Polly Allen is a freelance fashion and lifestyle writer based in Sussex, with several creative internships under her belt. She also writes a travel blog. 
Inspiring Interns is a graduate recruitment agency which specialises in sourcing candidates for internship jobs and giving out graduate careers advice. To hire graduates or browse graduate jobs London, visit our website.