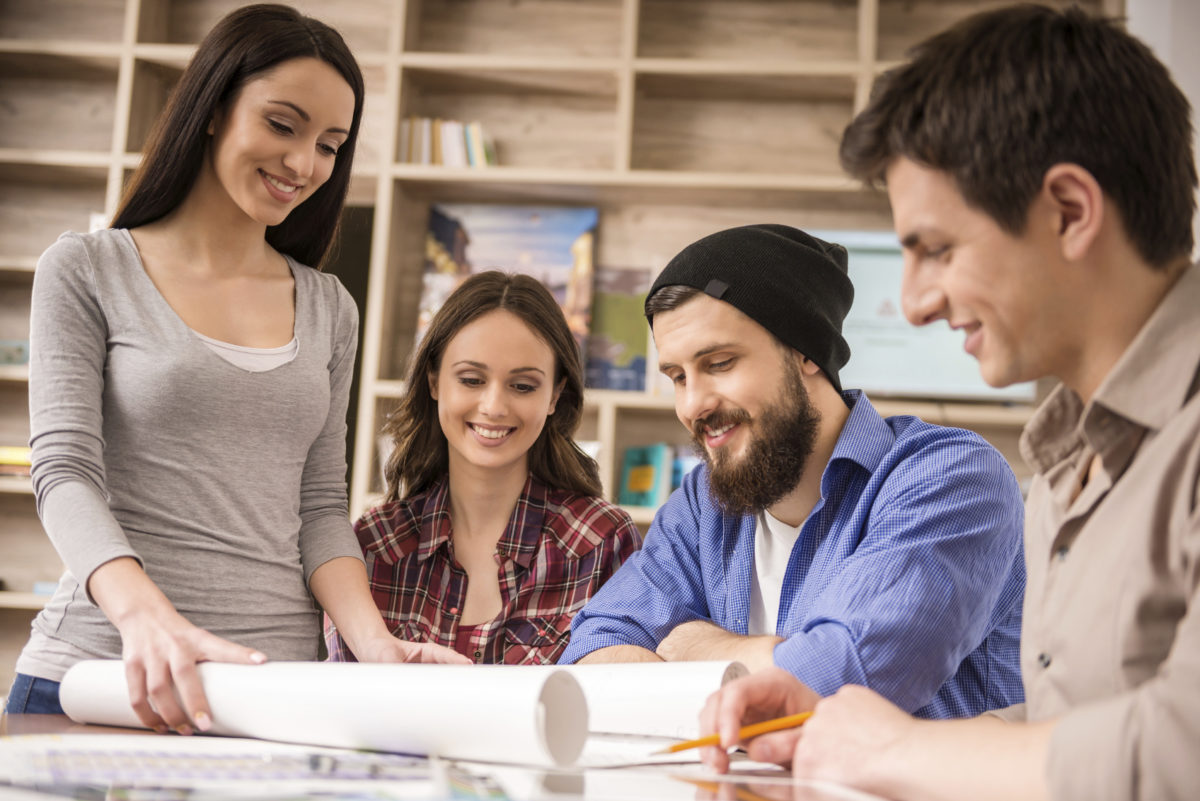 The Ultimate Internships Guide for Small Businesses
In the past five years, more and more companies have turned to offering graduate jobs as a way to train and assess new staff, as well as giving students and graduates a first step on the career ladder.
Despite this rapid increase in popularity, there is still much confusion around what an internship actually involves, how long it lasts and if it needs to be paid. We've written this blog with the key points you need to consider when hiring an intern.
Why Hiring an Intern is Beneficial for your Company
Hiring an intern is an opportunity to bring in a talented, enthusiastic individual who is able to offer fresh ideas and a different perspective on your company. Crucially, using the internship model reduces the risk associated with hiring inexperienced staff members. It also gives you the opportunity to train an individual whilst offering them the incentive of earning themselves a full-time job. Essentially it gives you far greater scope to look at a prospective employee's potential, not just experience. Every new hire is a big decision for any small business – offering an internship allows you to make the most well-informed decision possible.
Of course, it is important not to view an internship as a rolling programme to make up for staff shortages. Rather, it is an opportunity to hire a bright student or graduate in a cost-effective manner.
"Through Inspiring Interns we were able to assess a number of very high quality candidates for the position of marketing intern in our organisation. The successful candidate proved better than we ever expected and now works for us full time in a newly created marketing role, providing significant value to our business." – Simon Carkeek, Director, Eye For Travel
How do I Hire an Intern?
Writing an internship specification and posting it on various job boards is a common way of hiring interns. Whilst many job boards charge, others, such as Graduate Talent Pool (GTP), do not. Unless you are recruiting for a specialist role you will probably receive hundreds of applications from this kind of job advert, which is great news if you have the time to sort through swathes of CVs and expertise to identify which candidates are right for your role. However it can be daunting to deal with so many applications and you need to give serious thought as to how you will deal with unsuccessful candidates. Simply ignoring them is not only rude, it can damage your brand.
It is always easy to put the word out among your personal and professional network that you are looking for an intern. There is a good chance that someone will have a son/daughter/nephew /niece etc who is available to do an internship with your company.  However, whilst cheap, this method is likely to lead to a poorer quality intern since you have a severely limited pool of applicants. Moreover, the intern in question may only be joining you as they have been strong-armed into it by a concerned parent who wants to see their offspring out of the house during daylight hours.
Specialist recruitment agencies exist to save you time and make the hiring process as easy as possible. They possess the clout to attract a large number of applicants for your internship; the expertise to whittle these down to a relevant (and manageable) shortlist; and the experience to help you conduct interviews and run an internship programme. This is what we do at Inspiring Interns – we are the UK's largest graduate recruitment agency, having placed over 5,000 graduates in internships. We also offer lots of valuable provisions on top of the basic matching process, such as guaranteeing a swift replacement in the unlikely event of your intern leaving and access to talented graduates who might otherwise have overlooked the opportunities offered by smaller businesses.
How to Create an Inspiring Internship
Internships must strike a fair balance between learning and contributing.  We recommend that you offer your intern a supervised project to complete during their internship that allows them to develop skills and gain a better understanding of your company. This is best done in conjunction with attainable goals over the course of the placement. This way, the intern is able to measure their development while gaining the confident boost of making some kind of contribution.  It is equally important to allow the intern to have a say in their internship, as flexibility is key. Simply dictating to an intern what they will be doing can cause resentment in what is meant to be a two-way relationship.
Feedback is important for any employee, but for interns it is crucial.  If an intern is to learn and grow as a future member of staff it is important that they are able to develop their skillset via your feedback. You should praise them for things that they have done right, but also let them know where they could improve and how they can go about this. This should be formally done at least once a fortnight, while ongoing informal feedback is also desirable.
"When I left university I was not sure of what direction I wanted to take. I had been looking around for employment with no luck for ages and so an internship was the perfect opportunity to get some confidence and direction. The guys at Inspiring were really friendly and encouraging and helped me find a great internship which eventually led to a paid job." – Stephen Odetunde, IT Support at Get Optics, Mar 2010
How to Conclude an Internship
Before the internship has finished you should arrange a formal meeting with your intern, so you can give a general overview of the intern's performance. Equally, it is important to listen to their feedback on how they feel the experience went. If they are one of the first interns you have hired pay particular attention to what they have to say about the experience – it will help you refine and develop your programme to ensure it is even more successful for the next intern.
Of course we all know that an internship is often a precursor to a permanent job – indeed 65% of Inspiring Interns go on to secure work with their host organisation after the initial internship. Whether you want to retain the services of your intern or not, it is important to breach the subject with a few weeks remaining of the placement and not leave it to the last day. This is only fair on the intern, who will most likely be interested in permanent paid work and will want to know where they stand sooner rather than later.
"I first found out about Inspiring Interns in Jan 2009 and we immediately took on an intern to optimise our website and set up profiles on Facebook and Twitter. Within 2 months the intern had quadrupled hits on our website and recently we just gained our first customer through Twitter worth £5,000. We have now been working with Inspiring Interns for 3 months and found them efficient and able to provide great candidates. We are now due to take on our second intern in a bookkeeping role and we are sure this will help us grow our business at minimal cost." – Mark Wallis, CEO & Founder, Butty Boys