The Coffee Run: How to start a student or graduate internship by Sydney N. Fulkerson
Inspiring Interns interviewed the lovely Sydney N. Fulkerson about her internship experience and how she's been inspiring student and graduate internship and job seekers around the world to plan, prepare and achieve.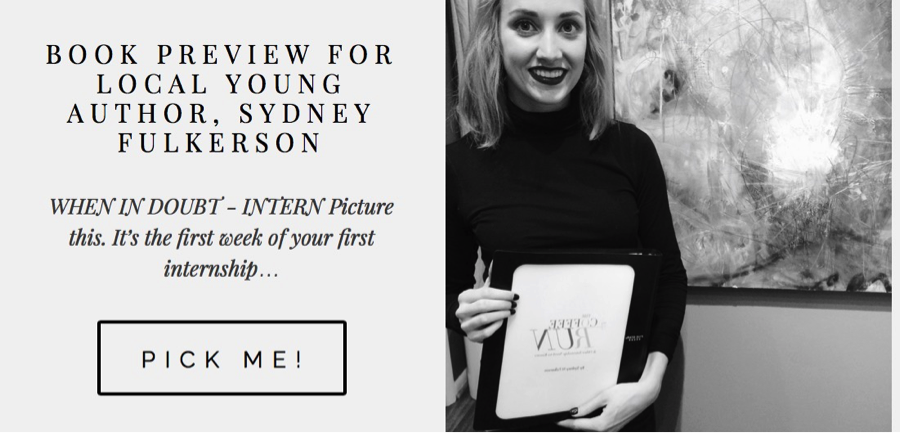 Hi! What inspired you to write a book about your internship experience, and not just write a blog or post on your website? 
I was inspired by the numerous questions my friends, and even classmates I didn't know, would ask me regarding my internships. I worked three internships where each was entirely different to the next, so I learned a lot that you just can't learn in the classroom. I was surprised that there wasn't a quick-read, honest, useful and informative book students could pick up and read to help them prepare for internships. I decided one day; "I'll write a book then!" My initial goal was to inspire students to take advantage of internships and my friends wanting to hear my personal internship stories and experiences inspired me to reach that goal.
"You aren't expected to already know everything because you're there to learn. You get to figure out what you like, what you don't like, what you're awesome at."
What was the most important lesson you learnt as an intern?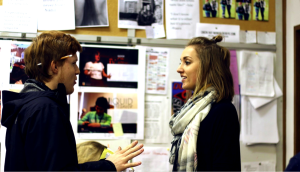 The most important lesson I learned as an intern was communication. In most internships, you report to your mentor for guidance and to relay what you've been working on. I quickly learnt that it's better to ask questions up front than play the guessing game on an assigned task. I learnt to not be afraid to speak up or to ask questions, and to ask for responsibility. You are there to learn and if you don't feel challenged enough, it's important to let your mentor know. However, you have to complete the simple tasks correctly before you can be given responsibility for larger tasks.
What do you think are the best online resources for job application and CV writing advice?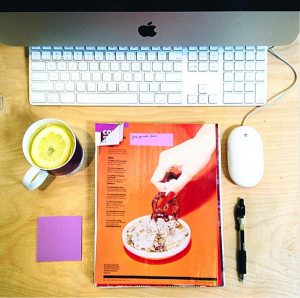 I'm a huge fan of themuse.com. It's an online resource with careers advice, job and internship listings and great guest bloggers who link to quality resources. They interview employees and show you the inside of the offices, which gives students and grads more information about how each business works. After all – businesses are selling themselves almost as much as we are!
In your book 'The Coffee Run' you talk about taking on an unpaid internship (and separately, a paid internship). How did you manage your living situation interning for expenses only?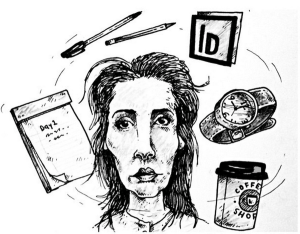 Believe it or not, I was not compensated for any food or travel for my first internship in NYC. The reason why I was able to manage my living situation was because I planned so far in advance. I literally calculated rent, food, and "fun money" I could spend each week, and saved up enough money before my internship to do so. That's a huge reason why planning for an internship in advance is so important. If money's tight – budget and save! I believe if you want something badly enough you'll do all you can to work hard to make it happen. I struggled financially during my first internship, but I wouldn't trade the experience for anything.
In your book, you talk about paying for help with your CV writing and job applications. Do you think recruiters should offer free career coaching for students and graduates?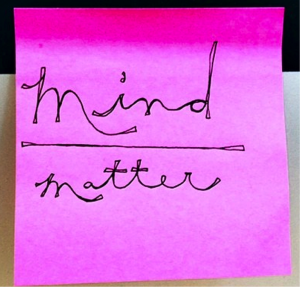 If you have the money to spend on an expert of CV writing and career coaching and you want to invest the money – I say go for it! But to be honest, there's a savvier way students can get the quality advice an expert would give – but for free. I suggest you contact a recruiter and ask them for their favorite online resources, CV tips and careers advice. They will usually happily provide you with useful links and websites where you can find content relevant to your job search. A little research and communication with recruiters can go a long way!
Inspiring Interns film video CVs to give candidates the opportunity to add some personality to an otherwise faceless job application process. Have you ever filmed a video CV or experienced a digital job application?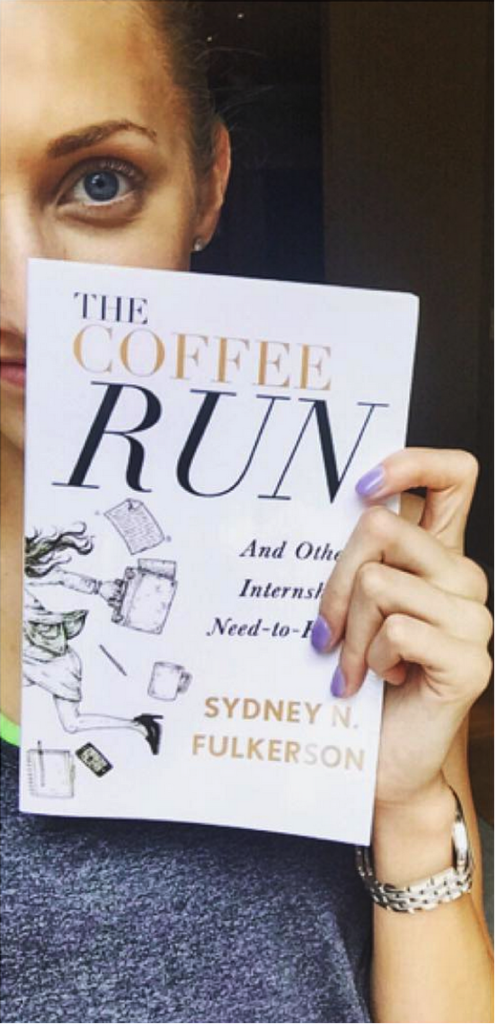 That's very interesting and sounds like a great idea! I have not filmed a video CV, however, I have thought of ways to make CV's more memorable. For example, I include a thumbnail image of the cover of my book on my CV to grab the reader's attention – it's relevant to my CV and images are not often included in CV's so it stands out. If your CV is sent via email, I recommend creating a memorable "signature". My email signature is my hand-written signature that I scanned in and uploaded as a JPG. Alternatively, I used to use a thumbnail image of myself under my signature – the same headshot on my LinkedIn profile – for employers and recruiters to easily reference my application. It's easier for people to remember faces than names!
Check out our full list of graduate internships in London here.
The Coffee Run And Other Internships Need-To-Knows by Sydney N. Fulkerson is out now.
All images are Sydney's own.

Katie is Senior Marketing Executive at Inspiring Interns. A dancer, sport and health & fitness enthusiast, she likes to move, tweet and blog.