Graduate job search success! Nicole's story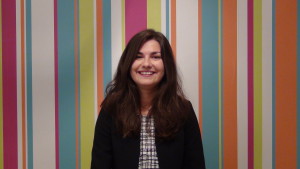 Name: Nicole
Degree: BA History, 2:1
University: Manchester
Grad job: SUCCESS
Nicole's story is a great example of how quickly you can find a graduate job with the right support. This support is available in the form of specialist graduate recruiters who will find jobs and internships to match your requirements and highlight new, unknown career options. Qualifications are important, but attitude, personality and values are essential factors recruiters consider when connecting candidates to companies.
Where to start applying for graduate jobs
It's difficult to know where to start when you're fresh out of uni and ready for a job. Accessing the right people and working out who those people are, is tough. Nicole started on social media and searching job boards like Reed and Indeed for the latest vacancies when she came across Inspiring Interns. It wasn't until a friend recommended Inspiring that Nicole took the next step and applied online. The application process? Three minutes. Upload your CV and complete a preferences form.
"I had a couple of knockbacks including making it to the final stages of a number of assessment centres like the Money Supermarket grad scheme."
Interviewing and preparation
"Inspiring Interns wa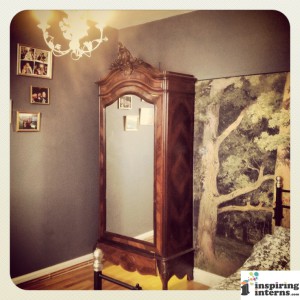 s a completely different challenge and it was the best possible outcome for me. The service was superb, everyone was helpful and the one-to-one consultations were great."
If successful (the expected wait time to hear whether you have been successful is five working days, however in peak times it can be longer), candidates are invited into the Inspiring office in London or Manchester. Their video CV is filmed, they then decide which jobs and internships are of interest.
"The talent development team gave me an iPad and made me a cup of tea, then helped me research the company and went over the details of the role."
Nicole registered with us, came to London to film her video CV and interviewed for a job three hours later! Nicole performed exceptionally well in her interview and was offered a graduate job the next day. Naomi, the recruiter who met with Nicole and filmed her video CV, described her as "sparky, determined, reliable and switched on". What a first impression!
What happened next?
The client, a global mobile communications company, couldn't wait to snap up Nicole and her skills, and she was thrilled with the quick turnaround. The high quality of ambitious graduates registered with Inspiring Interns means clients, who range from start-ups to big brands, make quick decisions about who to hire.
"My recruiter negotiated me a good deal and I'm really enjoying my job. It's fast-paced and there's a lot of variety in what I do day-to-day, so it's never boring."
Nicole's top tips:
"Be open minded, go with the flow and be prepared for anything."
"Expect the unexpected with Inspiring Interns. Go for it! I did and it was the best thing I could have done."
Are you looking for a graduate job or internship with an immediate start? Check out our full list of graduate internships in London here.