10 things to do at university to get a great graduate job
The job market can be tough. Last week we reported 70% of graduates are now achieving a 2:1, but don't freak out. There are things you can and need to do outside of the classroom during your time at university, that will help towards securing your dream graduate job.
Voluntee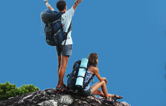 r
This doesn't always mean you have to get on a plane to teach in Thailand for six months. You can volunteer locally or at your university. Be proactive and approach local charities or not-for-profit organisations to gain relevant industry experience. For other industries, approach networking professionally and you could set up a week's work shadowing during reading week or two days a week at a local agency. Any experience can help you decide what you want to do or confirm what you don't. When you apply for jobs, you can back up claims like: "I'm a great sales person" with stats showing how much stock you sold in your part-time retail job. Smooth.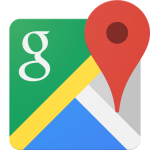 Employability schemes
Take part in employability schemes. A large number of university careers services offer self-reflective programmes that award and give feedback to students. It's time to Google Maps that careers services building and make the most of the professionals who are there to help.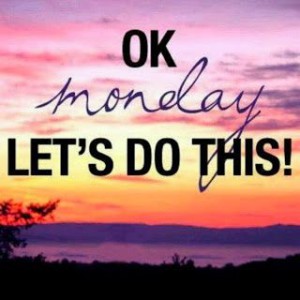 Party part-time
Get a part-time job to top up that experience and that £1-drinks-all-night-on-Monday's fund at the same time. Juggling this alongside academic deadlines will improve your time management skills and give you the facts and figures to back up your graduate CV when challenged in an interview.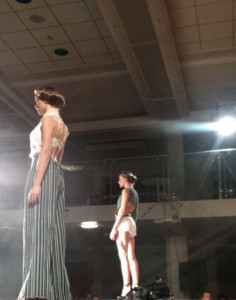 Make the most of media
Contribute to university media outlets. There are multiple opportunities ready for the taking on campus, including: writing for the university newspaper, hosting or producing a university radio/TV show or getting involved in the annual fashion show. (Leeds RAG fashion show, right)
Ready for responsibility?
The word is often scarier than the action. Consider holding a position of responsibility within a society or at the student's union. This will tick the voluntary and the work experience box on your CV and enhance your people and communication skills.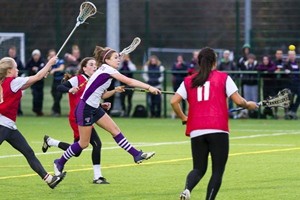 Super sporty
Play sport! Represent your uni at national and international competitions or just play for fun with your friends each week. Not only are you burning off last night's beer, but you're showing a future employer you're proactive, a team player and passionate about something other than work or education. It's important to show your personality. (See Durham university ladies lacrosse team, left).
Sales
Sell tickets for university events and develop your negotiation and relationship building skills. A lot of careers involve working with people, so being able to communicate effectively with people is often essential.
Step up your social media

Go beyond sharing unilad's latest video and create strong a social profile on LinkedIn and check your privacy settings on Facebook and Twitter. If you're looking for a job in the creative industries, get involved in Pinterest, Instagram and follow what's going on in the industry and contribute. LinkedIn is a recruiter's best friend, so create a social CV and include your education, work experience and a profile picture!
Blog
This is particularly relevant if you're thinking about a career in PR, communicat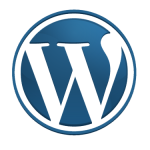 ions, marketing, editorial or otherwise. Improve and promote your writing skills and show an employer you're willing to invest time in a project. Go one step further and use Google Analytics to track your blog's progress and quote these stats in an interview if you hit a large number of sessions on your site. Sites like WordPress are free and easy to use.
Start your own business
Okay, this is a bit of a bigger deal, but the possibilities are endless. Tutor other students, sell on eBay, get involved in competitions seeking entrepreneurs and put your ideas forward to gain feedback, visibility in the industry/media and potentially funding.
If you're looking for a graduate job now contact Inspiring Interns, we're the UK's largest graduate recruitment agency, having placed over 5,000 graduates. Here is a full list of our graduate internships in London.
Ellie is a Talent Development Executive at Inspiring Interns. She holds a BSc from Bristol university and leads market research at ii HQ in London.
Edited by Katie, Senior Marketing Executive.