How to get a job in a tech start-up
You know everything your well-meaning careers officer at uni told you about applications? Yeah, forget that.
Careers departments are good at helping you tailor your application for the well-trodden path of graduate schemes with big blue-chip firms, how to tick their well-established boxes and do enough to ensure an HR bod (or even a piece of software) will put you through to interview stage. They've had years of working with these types of companies and have a good grasp of what they're looking for.
This, however, doesn't help the estimated 96% of graduates who will not go into a grad scheme. The majority of university leavers go to work for a smaller company instead. And with tech booming many of these jobs are in the bourgeoning digital industries. The problem is that these companies aren't looking for formulaic cover letters about the responsibilities you bore as social secretary of the Ultimate Frisbee Soc; they want succinct, relevant notes that demonstrate exactly what you can offer them and ideally show a bit of character too. Small companies don't have large HR departments who can wade through reams of applications to find the best candidates – they need the best candidates to make it abundantly clear from the word go. And given you'll be working in close quarters with these people, they need to know you're a real human who they'll be able to get on with – hence the greater focus on personality.
That's not to say you should completely abandon absolutely everything you've heard about applications and revert to alliterative verse as means to catch the eye. Broad concepts such as the well-worn S-T-A-R approach (situation, task, action, result) still apply – that's common sense more than anything – but these alone, bereft of professional context (why is the fact you've done this previously useful to the company you want to work for?) will not get you very far.
If you are concerned that you lack relevant commercial experience (which is fair enough, particularly if you are applying for an internship) make sure you demonstrate a willingness to learn. For example, you appreciate that having knowledge of HTML is useful for many roles so you are currently working your way through Codecademy's online course (it's free too – worth checking out). Oh look! You've mentioned a skill AND your interest in learning and developing. Suddenly, you have a brain like a traction engine (as Alan Partridge almost said).
"This is all very well," I envisage you saying, "but where do I actually find these roles with exciting start-up companies in the first place?" I hoped you'd ask that. Here's a quick lowdown on all the best places to be scouring:
Job boards
Do what they say on their proverbial tins. These sites list jobs in a range of industries, with companies ranging from brand new start-ups to fast-growing, well-funded entities. Worth checking every few days as they are constantly updated.
• Worksinstartups
• Threebeards
• Ventureloop
• Escape the City
• Google Campus
• Angellist
Events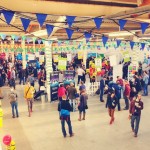 While applying for roles online is the mainstay of many job-hunts, nothing beats meeting potential employers in person. There is a selection of events tailored to getting SMEs and potential employees together. Sign up, research the companies attending, go make a great impression and watch how your application gets the VIP fast-track treatment afterwards.
• Siliconmilkroundabout
• Drinkabout
Recruiters
As you may have read in our recent blog, recruiters can do a lot of the hard work in your search for you. They have the contacts and the experience to get you in with relevant firms.
• The one and only, Inspiring Interns!
Research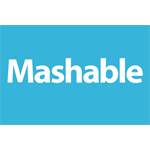 Being proactive in your hunt for a job with an exciting tech start-up can often reap rewards. Rather than waiting for the right company to go out and advertise for a position, go and find them. Introduce yourself (on email, on LinkedIn, even in person) – explain why you'd love to work for them and why you'd be a valuable asset. They may not have something instantly but you'll be in pole position as and when a vacancy comes up. Or if you do a really good job with the intro, you might even be able to convince them they need to create a role for you… Have a shifty at the following places to find the exciting new companies everyone's talking about:
• Mainstream media e.g. Observer Tech Monthly
• Trade press – mashable, techcrunch etc.
• Crunchbase
• LinkedIn
This blog was written by the legend that was Andrew James Scherer. He can be found @scheza on Twitter. You can also connect with Andrew on Google+!