Celebrate your August bank holiday weekend in London
By Hannah Roberts
It's nearly upon us, that extended weekend we've all been waiting for, the last one we'll see until Christmas. In case you didn't know, we quite like fun here at Inspiring. We're a (fairly) young team that recognises the importance of letting your hair down after a hard week of work, so when a three day weekend comes around, we like to take full advantage! It's become a bit of a tradition for us to club together with some suggestions of how to revel in the holiday happiness, and this time is no exception. No one knows what the weather will do, most likely a freak thunderstorm or deceptively-sweet-named-hurricane will make an appearance. But, on the off chance that the sun shines, we've got your back with a loaded list of happenings across our beautiful Capital. Take a look below to see what's on our to-do list this weekend…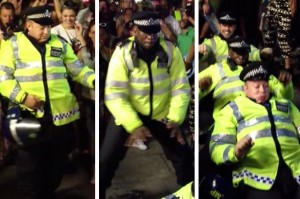 Move ya body

First up and most obvious, Notting Hill Carnival! For those new to London, a visit West-way to see the streets of Ladbroke and Westbourne Grove transformed into a tropical sea of rhythm and colour is a must. A vibrant collaboration of nearly-naked dancers in bejewelled costumes, sizzling Caribbean jerk, boom box speaker-stacked floats and a load of happy people: a guaranteed party for all your senses. As always Timeout has you prepped with their guide to all things Carnival, from route map, to safety and travel advice.
Top tip: BYOB (as much as you can carry) and a pocket full of change – the toilets ain't free!

London loves any excuse for a party, rinsing Carnival for all its goodness and spreading the celebrations across the weekend with warm-ups and after parties a plenty. Friday night sees Trouble Vision replicating last years' success with their Carnival Warm Up ft. J Rocc. Other party-starters include the travelling collective, Cirque du Soul at Islington Metal Works and the launch of Hydra: a 2014 nightlife series special. They're igniting the fire this weekend with a trio of club night collaborations (Resident Advisor, Ghostly International & Blueprint) at their brand new custom-built venue in Wapping – a triple taster of the good things they have to come.
Want more? Head south of the river this Saturday and you'll be greeted by the sights and sounds of Jamaica rupturing from the rooftop of Brixton's Prince of Wales with their Jamaica Rum Tings Carnival Warm-up Party (the next day will also see Gilles Peterson up on the roof – well worth a look). Further North, you'll find Troupe launch the first big terrace party at Egg this Saturday/night with the likes of Dennis Ferrer, Hannah Wants and Applebottom hitting decks for their final fling after a summer series of hits.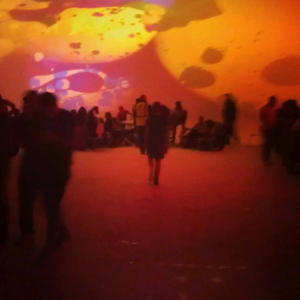 Kiss Sunday goodnight with the annual krankbrother After-Party a stone's throw from the days' festivities. These techno-bros are veterans to the carni-after-party scene, always delivering on a night of heavy beats and production filling the vast studios with infectious energy. Last year the curved white walls of the venue were lit-up by an incredible lava-lamp-esq visual installation – I'll be returning again this year to see what musical magic they have planned. Secretsundaze, the Daddy of daytime clubbing in London have not one, but two events taking place this Sunday! The party starts in the sun over at Studio 338 with German gems DJ Koze and Nick Höppner, and continues into the next morning with a fresh batch of artists over at Shoreditch's Village Underground. Head here to find out more.
Top tip: Hydrate. Day-to-night parties are a marathon not a race. Pace yourself with a few waters in between the rum n' ginger ales!

Beach n' beers

Bringing seaside vibes to the North of London, Camden Beach will be serving up the sand for the last time this Friday and Saturday. With a Tiki Hut, Rum Shack-a-lack, (hot) Dog House and Pork BBQ Bar making this the perfect-after work spot to kick-off your long weekender.
After its success last bank holiday Meantime Brewery's Brewfest is back with a bang: perfect for those who missed out last time. Returning to its Greenwich home at The Old Royal Naval College, this weekend promises three whole days of food, music and 40 breweries worth of beer. As before, a £20 ticket will get you six beer tokens and a souvenir glass.
Potentially more appealing on the pocket than the above option is Camden Town Brewery's Tank Party – celebrating the beauty of breweries with fresh Unfiltered Hells Lager flowing from their 60HL tanks, FOR FREE. Join in for a day of friendly vibes, tasty street food traders (inc. soft shell crab burgers!) and pints upon pints of fresh beer spouting from their pop-up bar and through their extended beer garden.
And for something slightly more chilled…

For those less interested in drinking your weight in beer all weekend, we've got a few ways to enjoy London at a more chilled pace.
Escape the hustle n' bustle and relish in a little greenery this long weekend with a trip to Plantasia at Kew Gardens. Attractions include the Barefoot Walk, Tai Chi sessions, an opportunity to Climb the Pagoda, explore the various gardens and plant houses and, most intriguing to us, sample the delights of the Gin and Tonics Garden!
Canine lovers, this one's for you. This bank holiday Monday plays host to the Old Spitalfields Paw Pageant, delivering a day filled with all things dog. Canines in couture will strut the 'dog walk' from 1-3pm, judged by the likes of famous photographer, Rankin, in a bid to raise money for Battersea Dogs & Cats Home. Alongside the pooch parade they'll be free microchipping and dog tagging for all per owners plus a 'doggy garden' takeover of Spitalfield's Las Iguanas for you and your companion to enjoy.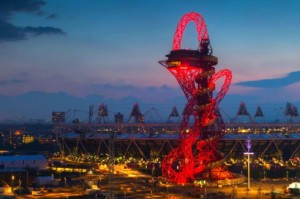 Architect enthusiasts looking to make the most of the extra day's grace should head to the new face of the Serpentine Pavilion, designed this year by Chilean architect Smiljan Radić. This fully-interactive, shell-like construction is open for the public to enjoy until September.
And finally, something a little different on our hit list this weekend: the ArcelorMittal Orbit Lates. For those that don't know, the ArcelorMittal Orbit is the big red twisty structure nestled next to the Olympic Stadium, which is in fact the tallest sculpture in the London. This trio of adult-only evening events gives you the chance to get in amongst the red frame, serving up a remarkable view of the capital alongside live music, DJs, food and drink.
Whatever you get up to over the coming days – stay safe and enjoy yourselves!
Hannah is a Digital Marketing Executive at Inspiring. She tweets about all things golden here: @hlcroberts and pins all things pretty here: gildthelilly. You can also connect with Hannah on Google+