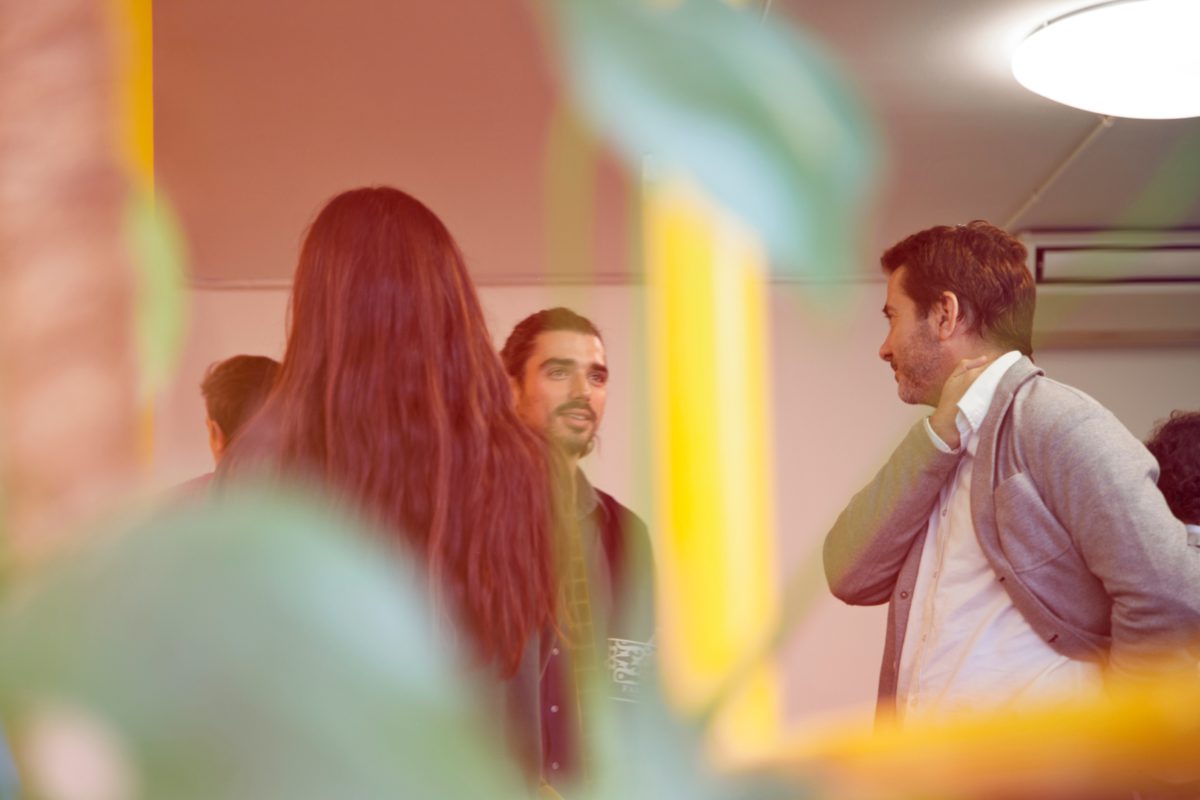 London meetup groups that will boost your career
As the old saying goes, 'It's not what you know, it's who you know.' While it might seem trite, it's also true with 79% of employers using informal or internal methods of recruitment, such as word of mouth. It is understandable that employers would want to use these routes if possible; there isn't commission to pay to a recruitment agency, and the candidate comes with an implied reference from an existing employee. It all looks great.
But if you're a newly graduated student with no network to speak of, how do you access this source of jobs? It's important to widen your network online through sites such as LinkedIn, however meeting and networking with people face to face undoubtedly has a greater impact.
But where is it best to invest your time when you're looking to build a network in London?
Groups for Entrepreneurs and Start-ups
Whether you're looking to start up your own business, to work as a consultant, or you fancy the challenge of working with a start-up, then these groups will be beneficial.
Entrepreneurs in London
This is a big one – in fact it's Europe's biggest business meetup, boasting over 25,000 members. They run a range of events including speakers and socials. You're better off booking in advance as early bird tickets are £5 but there's only a limited number, the rest are £25 a pop.
Just make sure that when you go, it's with the right attitude. The organisation stresses that they are for serious entrepreneurs only,wanting people who are going to give as well as take. Make sure to refine your approach so you don't come across as a taker.
You can find out more about Entrepreneurs in London via their Meetup.com page or by following them on Facebook
London Entrepreneurs Network
This is a smaller group, with around 15,000 members but it has an active program of events. If you're attending as a delegate, then the meetings are often free, whereas if you want a stand to exhibit to others then there's a moderate cost involved.
What makes this groups stand out is their Angel Investment Show connecting investors with start-ups and ideas. If you want to strike out on your own, you could make some very useful contacts with this group. Find out more at their website.
Specialist Groups
Pick any career path, and you'll probably find a group of people in that industry, who want to come together and talk about work. Here are just a few that we've discovered.
The Marketing Meetup: London
An informal and friendly group, they organise monthly meetings and they're free to attend. Visitors are invited to come ready to listen rather than sell. You'll find each meeting has a keynote speaker as well as plenty of opportunity to network.
Find out what's on the agenda at their next meeting via Meetup.com.
London to Hollywood: Actors, Screenwriters & Film Industry
If you're looking to pursue a career in film, television or other media then this could well be the place for you. You'll met a group of people who are performers, filmmakers, and in the associated professions, who want to share their knowledge, and generally support each other.
They've run a wide catalogue of past events and have plenty planned for the future. Speakers, networking, socials and screenings are all on their agenda.
We are Fintech
This group was set up by entrepreneurs, who wanted a chance to talk to others about advancements in Fintech, with a pinch of futurism thrown in. They have a good program of events, with most attracting between 20 and 50 attendees. They share their meetings via meetup.com, but you can also view past content on their YouTube channel.
Self-Improvement
On a more general note, there are plenty of groups out there to help you to refine your business skills or keep up to date with what is happening in the wider world. Think of them as a self-help book, in real life.
London Self-Assurance and Personal Development Meetup
This group offers two different types of session, the first is a free impromptu speaking session,  usually hosted on a Saturday afternoon. The second is for those who want to move beyond what the free session offers and engage in a private, 3-hour workshop to improve confidence, public speaking, and presentation skills. You can find out more about the group on their Meetup.com page.
Interesting Talks London
Meeting once a week in Earl's Court, this group offers a 90-minute talk from a guest speaker. While they do offer some free events, most come with a charge to attend. If you join the group, then you get a discount.
The subject range in their program of events is wide and as they're professionally arranged. They all take place in a pub, and with around 90% of their guests coming alone, it really won't matter if you don't know anybody there.
City of Opportunity
There are a lot of opportunities for finding like-minded people out there, so you can learn more about your subject area and make useful connections. Just don't forget that you need to give as much as you take, remember your value and your knowledge and do your best to help others and you'll soon find others want to help you too.
If you would like to get in touch to discuss your job search please contact one of our career consultants on o207 269 6144. You can also browse the roles on our job board.