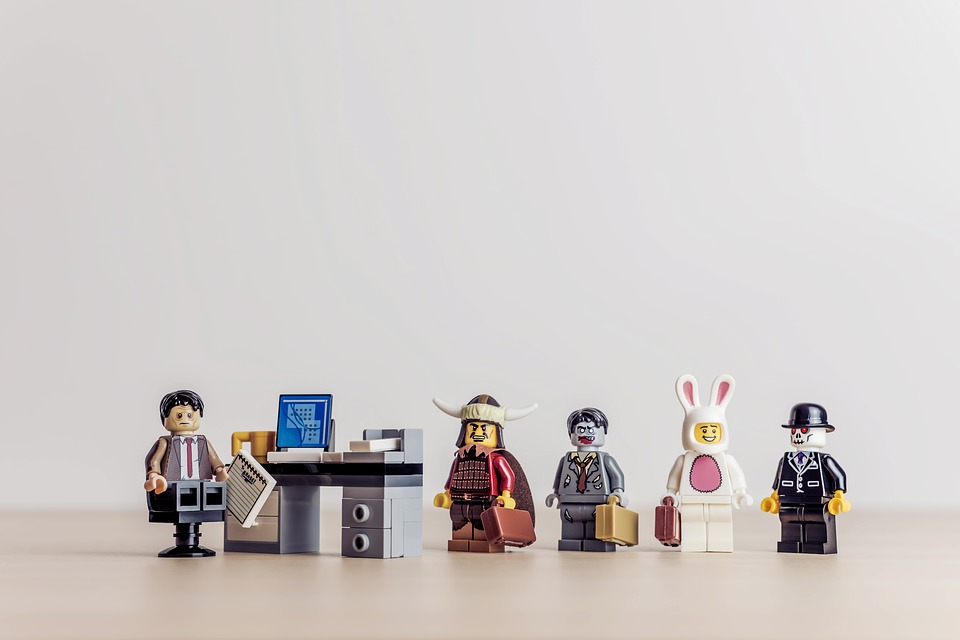 How to forge a career in human resources
Whether you're recruiting employees, protecting their rights or deciding how to reward them, life as a Human Resource professional is never dull.
Fancy a career in HR? Read on to discover the skills, experience and training you'll need to succeed.
Skills
Because people are the main focus of every Human Resource department, aspiring HR professionals need to be excellent communicators and good team players. The role also requires patience, discretion and emotional intelligence.
HR departments are busy places, so the ability to work well under pressure is also key. Once you've qualified, you'll be expected to meet regular deadlines and work to targets. Adaptability and flexibility also come in handy, due to the variety of tasks involved.
Experience
While PR, marketing or administrative experience could help you to land a job, your CV will stand out more if you've worked in an HR department.
See if any local businesses can offer you a placement but don't despair if they only offer you admin work, as you can still ask for a chat with a member of their HR team.
It's also worth connecting with the HR community online. There are plenty of groups on LinkedIn and the Chartered institute of personnel and Development (CIPD) has an online community where you can ask HR professionals for advice.
The CPID
The CPID is the professional body that awards approved HR qualifications, so membership is a definite advantage when it comes to finding a job. Anyone over 18 can study for a CIPD qualification and part time and distance learning options are available.
There are three levels of qualification on offer, starting with the foundation level, which is equivalent to studying an A level and a great intro to HR. Graduates and people with some HR experience usually start with the intermediate level qualification.
If you're serious about a career in HR, you should aim to become a CIPD professional member and eventually a Chartered member. This will entitle you to use the letters Chartered MCIPD after your name.
University degrees
Competition for HR jobs is fierce and many roles require a university degree. While this doesn't have to be in HR, you will be at an advantage if you've studied business management, economics, finance or psychology.
If you like the idea of focusing on HR at university, there are plenty of courses on offer, including Aston University's BSc in Business Management and HR.
About to graduate? Then it's worth checking out the postgraduate courses available. Qualifications like the University of Birmingham's MSc in Human Resource Management will give you a distinct advantage, as they meet the CIPD's Advanced level criteria.
Graduate training schemes 
There are plenty of graduate training schemes on offer in a wide variety of sectors including construction, hospitality and the Civil Service. Pay varies but you can expect to earn around £28,000 a year plus extra benefits.
Before you apply for a scheme, make sure that it leads to a CIPD approved postgraduate level qualification and check whether you'll be expected to travel between offices.
Because competition for places is fierce, the application process for graduate schemes can be lengthy. It often involves psychometric testing, as companies want to invest in graduates who have the potential to thrive under pressure.
Apprenticeships
The government recently committed to creating 3000 higher and degree level apprenticeships, including some apprenticeships in Human Resources. So if you'd like to earn while you learn, visit the Gov.UK website for a full list.
Most apprenticeships on offer last for two or three years and participants attain the CIPD's level five Diploma in HR Management, which is equivalent to the second year of a university degree course.
Job hunting
There are a number of ways to land your first job in HR. The simplest approach is to send a speculative letter and your CV to the companies you'd like to work for. It's also worth looking for jobs on the Personnel Today website.
Applying to recruitment agencies specialising in a industry related to your degree will also increase your chances of finding work. And why not consider an internship? Cosmetics Company L'Oreal regularly offer work to graduates who join them as interns.
Whichever route you choose, becoming an HR professional requires determination, confidence and energy. Work hard and stay focused, as your first job will open the door to a career that is fulfilling, exciting and financially rewarding.
Anna Whitehouse writes for Inspiring Interns, which specialises in finding candidates their perfect internship.