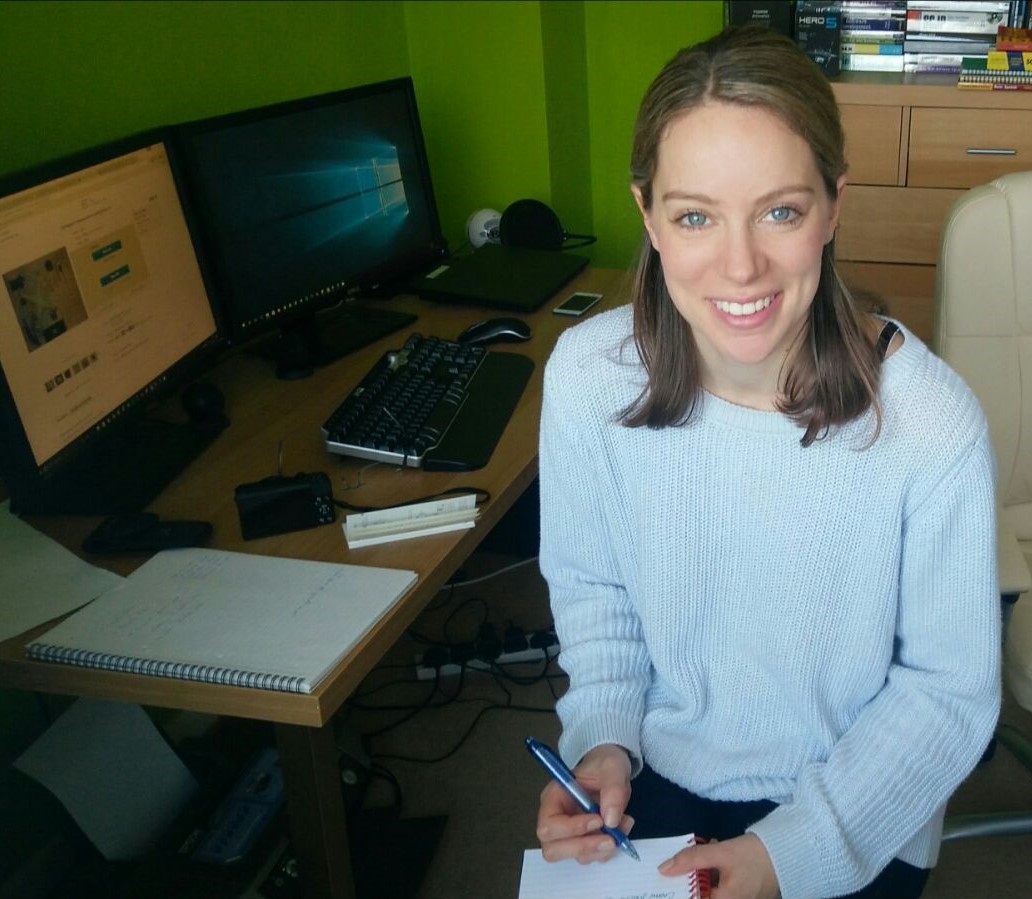 A day in the life of an Art Blogger
Ever wondered what being a blogger is really like? Inspiring Interns caught up with art and culture blogger Ruth Millington to experience a day in her life.
8:00
I'm up and the first thing I do – with a coffee – is check social media and news online. I need to see if there are any art-related stories which I could cover on my blog or for one of the publications I write for. I try not to get too distracted by trending memes or cute animal videos.
9:00
Today I'm working from home. Sometimes I meet up with other bloggers and entrepreneurs in Birmingham, and we work together from a coffee shop. This is a good way for us to share advice and encouragement. If I have lots to write I prefer to stay in my apartment.
For the first time (and not the last), I check my emails to see if any new blogging/writing requests have come in.
Who do I work with as an art blogger? I collaborate with museums, galleries, artists, magazines, newspapers and all sorts of other clients looking for a blogger or writer. I create press releases about exhibitions, put together social media marketing campaigns for auction houses, write about artists for magazines, and more. I am open-minded and always like a new creative challenge.
10:00
I should be writing, and not procrastinating. I say writing but as a blogger I also spend a lot of time finding images. For example, when I'm commissioned to write blog posts for Rise Art (an online gallery), I need to find engaging images to accompany the text. Although it's October, I am working on Christmas content for them. I spend an hour searching for pictures of OTT Christmas scenes from art history for a blog post.
12:00
I eat an early lunch. If I'm motivated, I will also go for a short run. Sometimes, this is when I come up with my best ideas (for example a catchy title for a blog post), and I'll run home quickly so I don't forget them!
14:00
Whenever possible, I meet my clients in person. However, I'm meeting today's artist over Skype because they're based in the Canary Islands! She's a portrait photographer who wants help creating an 'About' page on her website, as well as some social media content to engage new audiences. We chat about her photos, and decide that I will write 400 words for her biography and create a social media marketing campaign for Instagram and Twitter.
15.00
The phone rings. It's a request from a national newspaper. The artist David Hockney has designed a stained-glass window for Westminster Abbey. Do I like it? They want my opinion, and I have 3 hours to write a comment piece for them. I get myself another coffee and reach for the laptop.
18.00
I email my article to the newspaper along with my invoice (the most important bit, really).
18.15
It's time to get out of my leggings and fluffy jumper because I'm off to see a Damien Hirst exhibition. I regularly attend PVs (Private Views) in the evening. I started my career by working in museums and galleries and love visiting art events with friends.
19.00
I'm offered a glass of champagne at the gallery. How can I refuse? I consider it part of the job!
You can take a look at how I started an art blog and my tips for success here:
http://ruthmillington.co.uk/12-steps-to-success-how-to-start-an-art-blog/ 
Ruth Millington is an art blogger and freelance writer. After specialising in modern and contemporary art at the University of Oxford, she spent 5 years working in museums and galleries. Today she writes about art and culture for publications including the Daily Express, the i newspaper, BBC Arts and the Telegraph. She also creates written content for museums and galleries, artists and her Birmingham-based art blog.
Ruth Millington | www.ruthmillington.co.uk | Twitter | Instagram