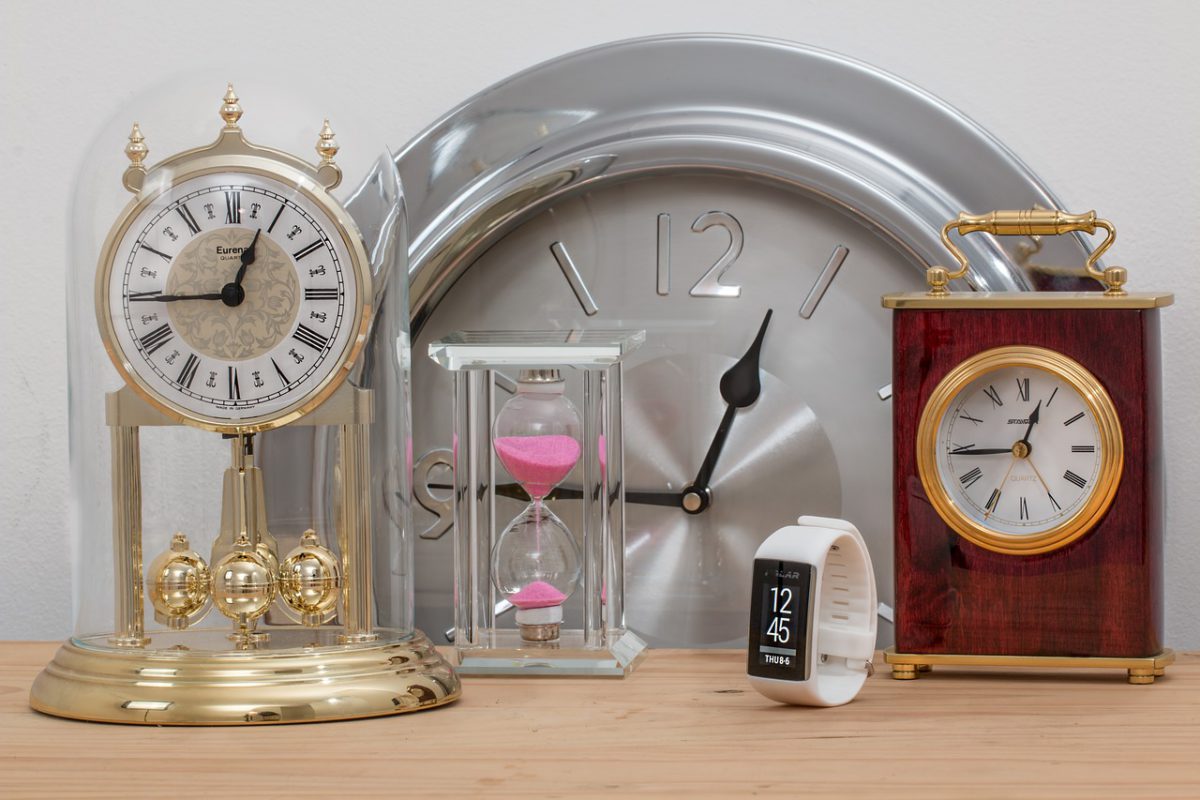 Graduate Schemes Are Open: What Does This Mean For You?
It's now September and most of the Big 4 have just begun accepting applications to their graduate schemes.
If this is your first time applying for them, be prepared. There's a lot of work involved that you may be unfamiliar with. That's okay; from now to the final stages, you have a lot of time to prepare and improve your job game.
In the meantime, here are a couple of tips as well as things to watch out for.
Deadlines and key dates
Deadlines and key dates should dictate your work schedule, as you'll know exactly how much time you have to work and improve your interview skills. There's a lot of prep involved here, as you need to learn about the firm's values and projects while juggling many different deadlines. Think of it as a revision period with the different stages of the application process as exams.
To manage all these different deadlines, there are websites out there that post graduate scheme deadlines all in one place. Extremely convenient, but do double-check with the actual firm to confirm the deadline is correct.
Once you've got the deadline, the actual work starts.
Organising your work
First, you need to be organised with all the different applications, files and documents. Don't just create a work folder and dump everything in there. Instead, inside your work folder, create sub-folders that correspond to the firm you're applying for, and put all relevant documents in there. This will make application information easily accessible, as well as give you a sense of management. In the case of a phone interview, it'll be much easier to find the tailored CV you used to apply as well as the personal statement you specifically wrote. You won't have to fumble around desperately looking for one document amongst a huge list of confusing file names.
Organizing your work into smaller tasks makes the work more achievable, and that's exactly what we're doing here. Carrying out small tasks is the key. Not only will you have completed a portion of the work, but you will also feel a sense of accomplishment, leaving you ready to tackle the next job application.
Research and practice
Interviews in graduate schemes are not always designed to trick you. There's no right or wrong answer, except to not answer the question.
Thanks to websites like Glassdoor where you can look up feedback from previous interviewees, you shouldn't be surprised by the interviewer's questions. However, this could also be a double edged sword, as it means that interviewers expect all applicants to have carried out research. This means that you need to impress them not only by showing that you know more about the firm than other applicants (for example, by keeping up to date with the firm's most recent project) but most importantly, that you can confidently show that you are the right fit for them.
To achieve this, you need to practice everything from interview body language to competency questions and answers. Focus on how you deliver the answer, and not the content. Interviewers are far more interested in your ability to answer questions concisely and clearly. Write down mock answers and practice giving them out loud, in a way that absolutely anyone can understand. The STAR technique is the best way to go for these type of answers, but don't stick to it completely; it may sometimes cause you to ramble on.
Time management
Many of you will begin applying to the schemes during university. It'll be tough to balance coursework, job applications and a social life. This is often the hardest thing to deal with, and all that can be said is that you get better and faster at filling in job applications. The very first one will be tough, but once you're past that first hurdle, you'll notice a lot of recurring patterns in future job applications.
Writing personal statements will continue to be time consuming, as these need to be tailored to the specific job. However, once you've written enough of these, it becomes very formulaic. It's not recommended to write one generic personal statement or cover letter and send it out to multiple firms; it's a poor effort and recruitment will see through it.
Instead, keep those elements but add in a couple paragraphs specific to the firm and job. In other words, always tailor your cover letters or personal statements; it's critical. For those willing to try an alternative work method, look for the Pomodoro technique that has you switching between different tasks every half hour.
Don't get discouraged
It's easy to get burnt out after completing dozens of online applications without knowing the outcome of your efforts. There isn't much that can be said here except that it's normal. A good tip is to find a side activity that doesn't involve applying for jobs. Side activities are supposed to make you feel more relaxed by essentially giving you time off.
In that regard, some form of exercise is always highly recommended, as it is guaranteed to clear your mind and make you feel more energetic.
Work at it everyday
Make it a habit. It'll be easier to work on applications every day than doing it all last minute. No one is saying to fill in 30 graduate scheme applications per day; just ensure you put the time in. This is something that you will have to figure out on your own. Good time management is a valuable skill that should not be underestimated.
Ultimately, it's really about getting ahead and establishing a rhythm. The very first application you fill will often take the longest as you're unfamiliar with the questions and format. However, once you've completed a couple, you'll see a recurring pattern. Noticing this pattern will guarantee speed and efficiency when filling in these applications.
Inspiring Interns is an internship and graduate recruitment agency. To browse graduate jobs, click here. For senior digital and mobile jobs, please see Inspiring Search.